Bestselling author and host of the History Channel's "Brad Meltzer's Decoded" and H2's "Lost History," Brad Meltzer, has a new thriller coming out June 16 titled "The President's Shadow."
The book centers on the Secret Service, a spy ring created to protect the president and the terrifying history of a government experiment on citizens with decades-long ramifications. Much of Meltzer's thriller is based in fact, including a key part of the story regarding a secret island where the conspirators in the assassination of Abraham Lincoln were sent.
... [A]nyone who knows me knows as a long-time guest of Glenn Beck's programs knows my obsession with Lincoln, like Glenn himself. And I was doing research, right after Lincoln was shot ... there were many people who were ... guilty of the crime. Four of them were hung ... In Washington, D.C. four of them were hung.

The other four were actually sent to prison. And they were told that they were supposed to go north and they were going to go to some prison up in New York I think it was. And in the middle of the night, these four -- Ned Spangler and Dr. Samuel Mudd and others -- were pulled out of their cells, they were thrown on a ship, and they could see that the fact that the land was on their right that they were not going north, they were going south. And they kept going south. And they went so far south they went past Key West.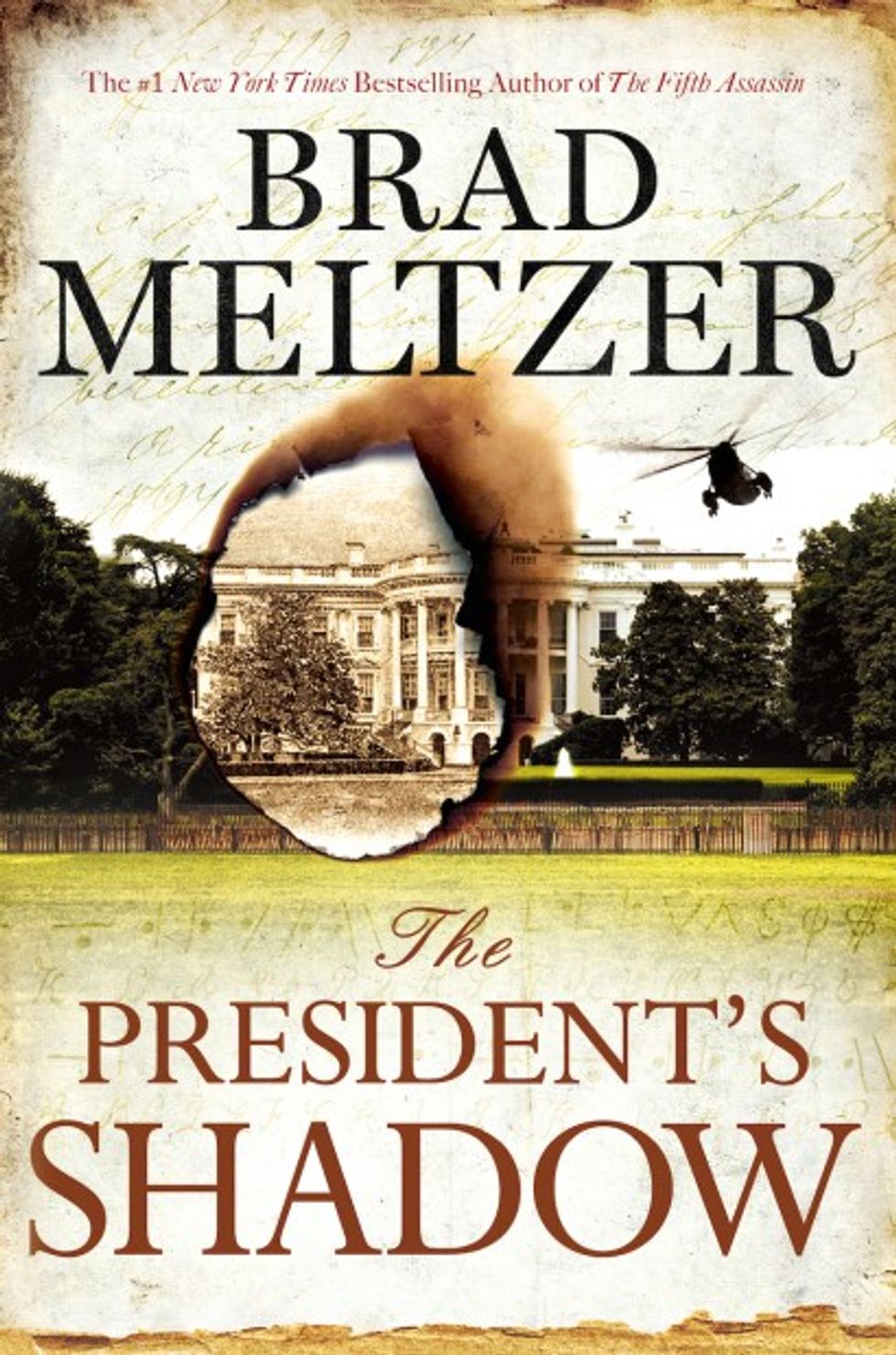 Now many people think that Key West is the southernmost tip of the United States. Actually there's an island that's further than that, and it's a place called by some "Devil's Island." It's now the Dry Tortugas. It's the home of a place called Port Jefferson. There's a real place that exists, and what happened was, it's literally an island like "Gilligan's Island ..." where there's a giant almost medieval fort made of millions of bricks.

And at one point in time back during the Civil War, we used to think that castles and fortresses were the way that we were gonna protect our nation. You know everyone in Europe had these big castles. Everyone was making big castles. And so we had millions of bricks chugged out to this island, and what happened was is, eventually the steam engine was invented, and weapons were invented that make a fort and the brick wall look like a pillow fort. And they said, "You know what? Castles are useless. Fortresses are useless." And they abandoned this island.

And Abraham Lincoln's killers were put on this island. Abraham Lincoln himself used to use it for Civil War deserters, but ... when he died they used it as a prison. And this tiny, hidden, secret island that held Abraham Lincoln's killers was right in my backdoor south of Florida. And you better believe I went down there to see it. And what I saw there -- you're gonna see all in the book, I don't want to ruin the end of "The President's Shadow" -- but what's on that island, the secret rooms that are on that island. All of those things were real. And it was amazing to walk in the real history of the men who killed Abraham Lincoln.
A sneak peek at "The President's Shadow"
Secret Service snafus
The historical background of the Culper spy ring
Horrifying tests the federal government has run on its citizens, and the true secrets contained in "The President's Shadow"
Brad Meltzer's favorite military artifacts
Upcoming books that will help educate children on history
Note: The link to the book in this post will give you an option to elect to donate a percentage of the proceeds from the sale to a charity of your choice. Mercury One, the charity founded by TheBlaze's Glenn Beck, is one of the options. Donations to Mercury One go towards efforts such as disaster relief, support for education, support for Israel and support for veterans and our military. You can read more about Amazon Smile and Mercury One here.
–
Follow Ben Weingarten (@bhweingarten) and TheBlazeBooks on Twitter and Facebook.
You can find all of our Blaze Books interviews on Soundcloud and Stitcher, and subscribe to our podcast automatically via iTunes.