It's far from the first time Californians have had to consider a "toilet to tap" water situation — something many deem an unsavory thought — but with the state in the thick of a historic drought and facing water restrictions, the governor seems to be warming up to the idea and is prepping citizens to do so as well.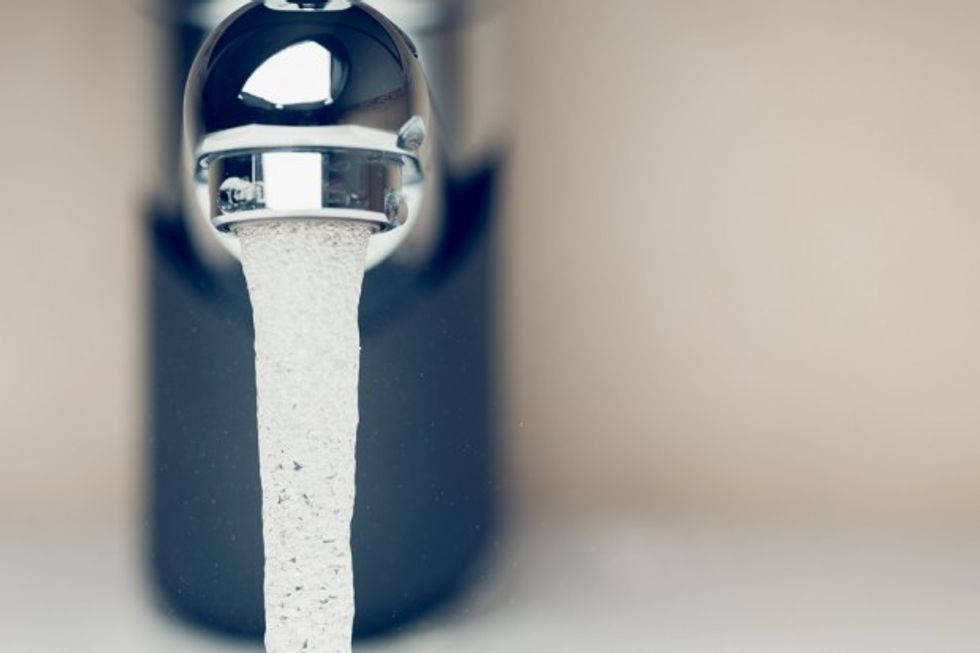 Photo credit: Shutterstock
Gov. Jerry Brown asked local business and political leaders this week think about how astronauts keep fresh water on the International Space Station.
"You've got to recycle," he said.
"I know people don't like 'toilet to tap,' but it is memorable, it is memorable," he said, drawing laughs.
The Orange County Water District is among the early adopters of "toilet to tap," expanding its wastewater recycling program last year. Orange County doesn't funnel its recycled water directly back into taps though, but uses it to replenish its natural underground water supply.
Santa Clara County has also been recycling water since the late 1990s and announced plans to expand its system this year. But it wants state lawmakers to loosen restrictions to allow such recycled water to be consumed. For now, recycled water can only be used for irrigation and commercial purposes.
According to the San Jose Mercury News, Gary Kreman with the water district's board drank some of the recycled and purified wastewater last month, saying it was of "excellent quality" and "drought proof."
"We've got to consider all of the options on the table, and this is one of them," Kreman said.
Brown, who in his speech said like the astronauts on space who have to reuse and recycle, so too do the people on planet Earth.
"But don't worry, it's not going to happen overnight," he said, according to KPIX-TV. "And we're going to test."
Overall, Paul Slovic, a psychology professor with the University of Oregon, told the New York Times recently the issue with "toilet to tap" is a "branding problem."
On the agricultural front, for the first time since a 1977 drought, California regulators are warning of coming curtailments for senior water-rights holders whose claims date back a century or more.
Farmers along the river delta at the heart of California agriculture can expect an answer on their surprise offer to give up a quarter of their water this year in exchange for being spared deeper mandatory cutbacks Friday.
Regulators with the state Water Resources Control Board promised a decision by the end of this week on the proposal by a group of farmers along the delta of the Sacramento-San Joaquin rivers — a rare concession by holders of some of California's strongest water rights.
Earlier in the current drought, the state mandated 25 percent conservation by cities and towns and curtailed water deliveries to many farmers and communities with less solid claims to water.
—
The Associated Press contributed to this report. 
—
Front page image via Shutterstock.