A Housing Authority of New Orleans (HANO) officer was discovered dead Sunday morning after apparently being shot in his patrol car on security detail near the Guste Homes public housing complex construction site, the Times-Picayune reported.
"It is truly a sad day for our department," said HANO Police Chief Robert Anderson. "We've never had an on-duty death in the department's history."
The deceased officer was not immediately identified, but Anderson said he was "a young officer who was taken away too soon."
According to police, the officer's body was found near Erato and Freret streets just before 7:45 a.m.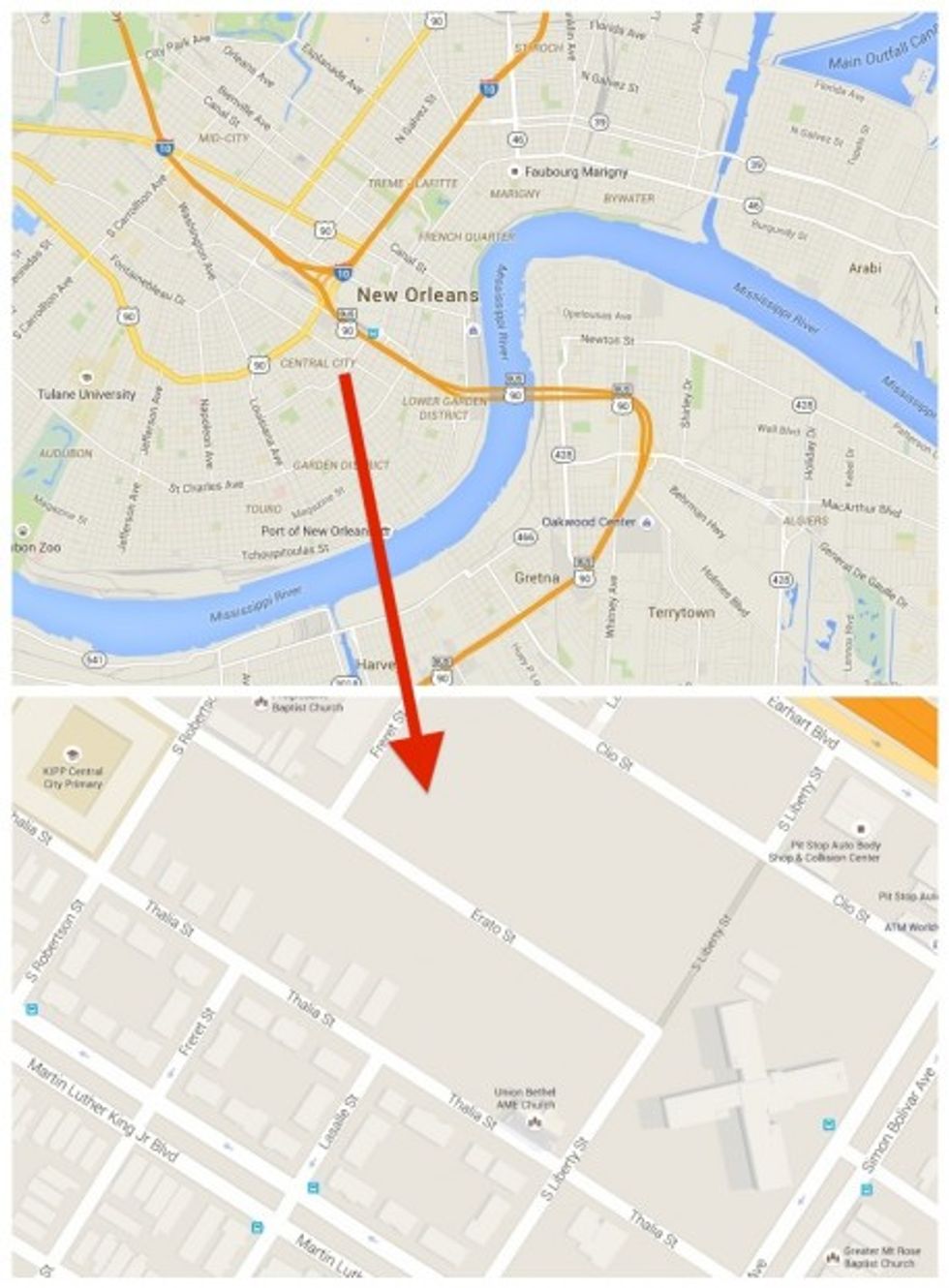 (Images via Google Maps/TheBlaze)
Police are investigating, and can't say whether the officer was directly targeted.
"We don't know what happened, and we don't want to speculate," said New Orleans Police Department Superintendent Michael Harrison.
Police suspect the officer was shot in the 2300 block of Freret Street, an area that is largely uninhabited.
This story has been updated.
—
Follow Zach Noble (@thezachnoble) on Twitter