For a guy who just got whacked in head by a falling drone earlier Monday, Scot Yount seemed remarkably reserved.
"If it was going to fall somebody, thankfully it fell on me," he calmly told WBZ-TV in Boston.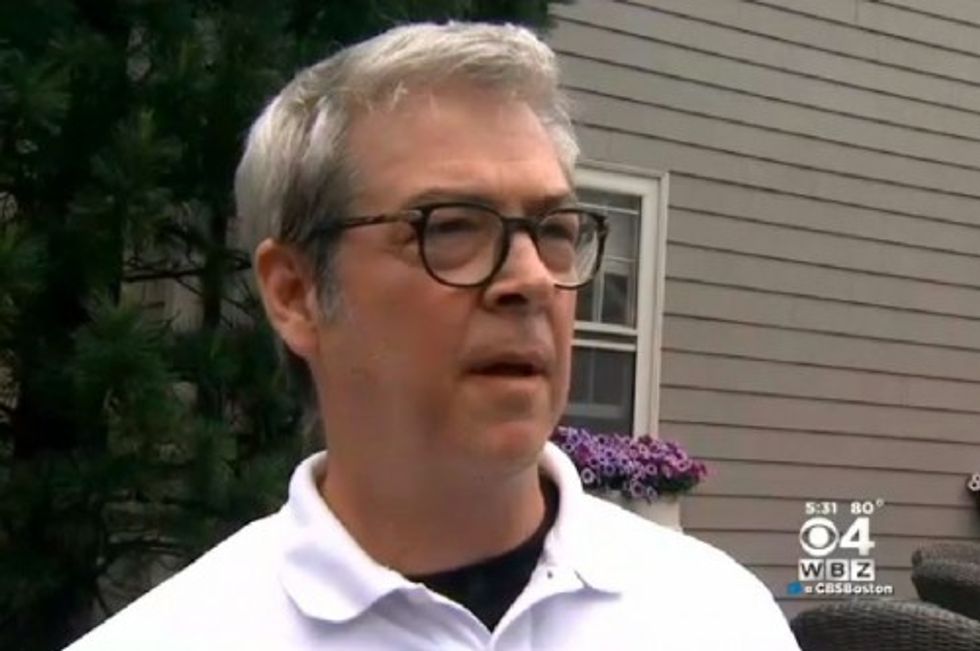 Scot Yount (Image source: WBZ-TV)
Yount was watching the Memorial Day parade in Marblehead, Massachusetts, when a drone taking video of the festivities lost control, crashed into a building and landed on him, causing a minor cut. The drone also ricocheted off another spectator.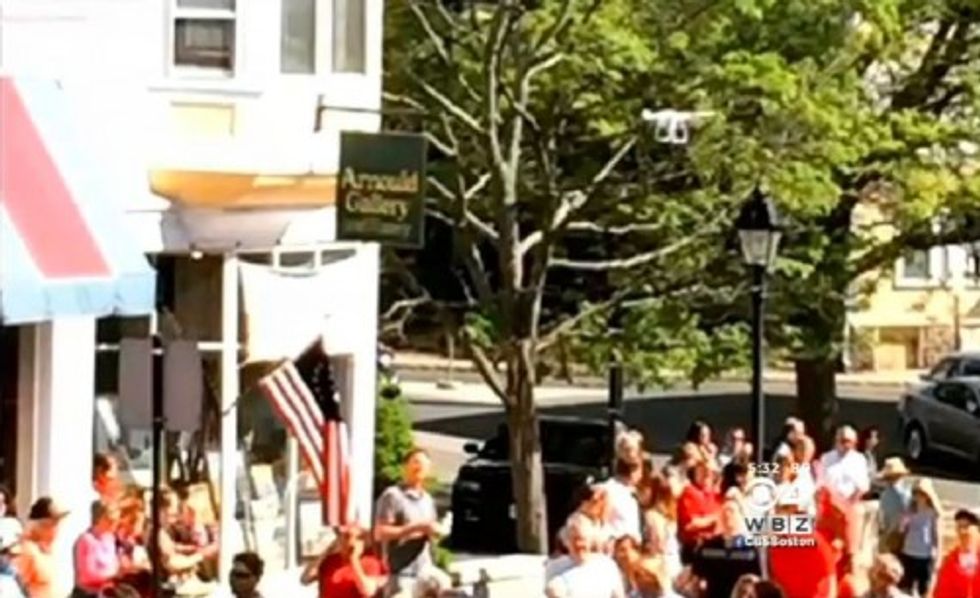 Image source: WBZ-TV
"I heard people yell and then all of a sudden I felt this clunk on my head and the back of my neck, and I'm like, 'Well, I just got hit by the thing,'" Yount told the station.
But what really bothers Yount is that moments before the crash he was holding his 1-year-old daughter, Ellery — and that raises questions for him about the drone operator's judgment.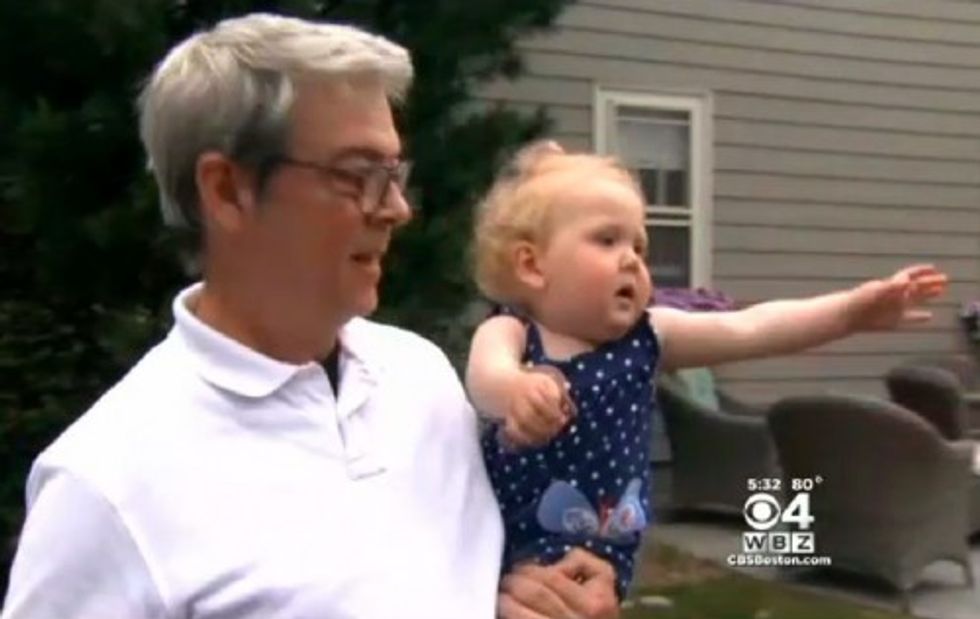 Image source: WBZ-TV
"That guy has to think about where he flies the thing and what if he'd hit my daughter," Yount told WBZ. "If he had hit my daughter, I think I'd be pretty upset."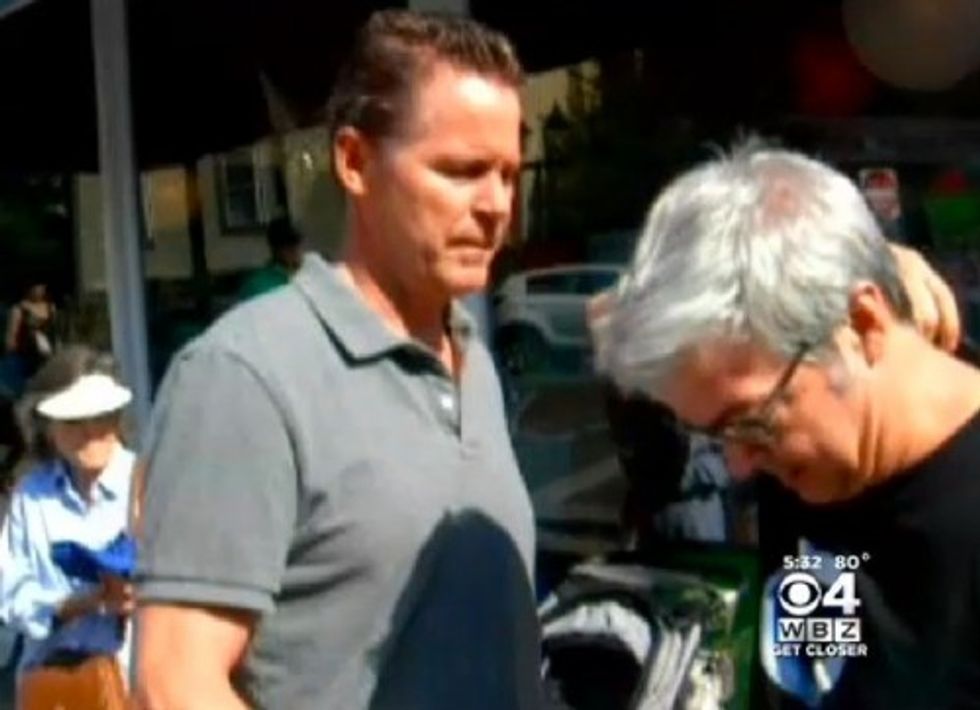 The drone operator, left, and Yount, just after the drone crash. (Image source: WBZ-TV)
Fortunately Yount passed Ellery to his wife just before the crash.
More from WBZ:
Yount is a former television news journalist in the Boston area and said he's followed some of the controversy about drone regulations. He said his close call raises big questions about the tiny aircraft, and believes there should be some license required before people fly drones over crowds of people.
No charges will be filed against the drone operator, police said, adding that no permits are required to fly the drone — although Federal Aviation Administration guidelines suggest not flying drones near people, the station added.
The drone operator didn't answer WBZ's request for comment, but police said he was apologetic, embarrassed and indicated he wouldn't be flying drones over Marblehead in the future.
(H/T: Drudge Report)
—
Follow Dave Urbanski (@DaveVUrbanski) on Twitter