A Yale University student is dead after stabbing a fellow student, then jumping to his death moments later, police said.
New Haven, Connecticut, police responded to a report of a stabbing just before 5:30 a.m. Monday. They said a man stabbed 21-year-old Alexander Michaud before leaping from a ninth-floor window and landing on the third-floor terrace. The suspect died from the jump, WTIC-TV reported.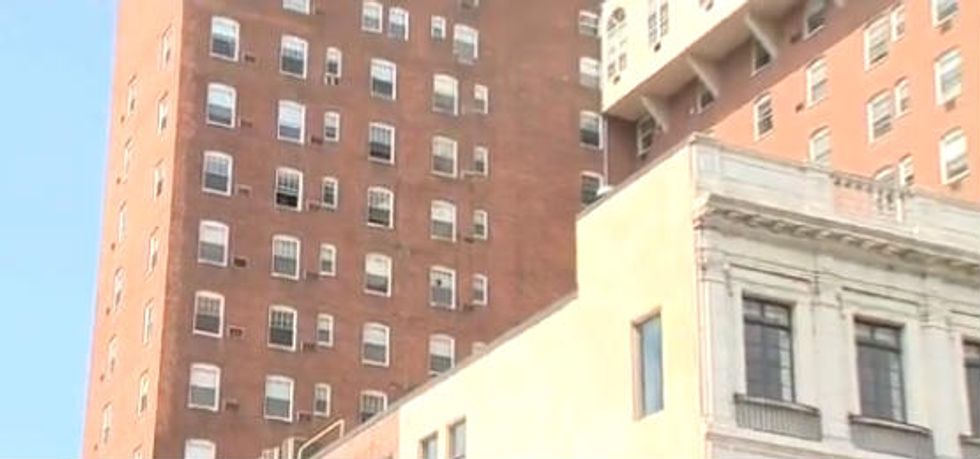 Image source: WTNH-TV
The stabbing victim was taken to a hospital for treatment, where he was in stable condition.
The incident occurred at the Tafts Apartments right across the street from the university/.
The Associated Press reported the two men were acquaintances.
A Yale University representative did not respond to a request for comment from TheBlaze.
The suspect's name was not immediately released pending notification of his family.
Hours before the stabbing, police responded to reports of dozens of gunshots fired at an apartment complex just 3 miles from campus. Two different buildings were struck by bullets, and police were still investigating the incident. No one was reported to have been shot, the New Haven Register reported.
The early-morning stabbing and the shooting are not related, police said.
(H/T: WTIC-TV)
—
Follow Jon Street (@JonStreet) on Twitter