QUITO, Ecuador (TheBlazeAP) — A volcano atop one of the Galapagos Islands has erupted for the first time in 33 years, threatening a fragile ecosystem that inspired Charles Darwin's theory of evolution.
Ecuador's Galapagos National Park administration said the mile-high Wolf volcano began spewing fire, smoke and lava before dawn Monday.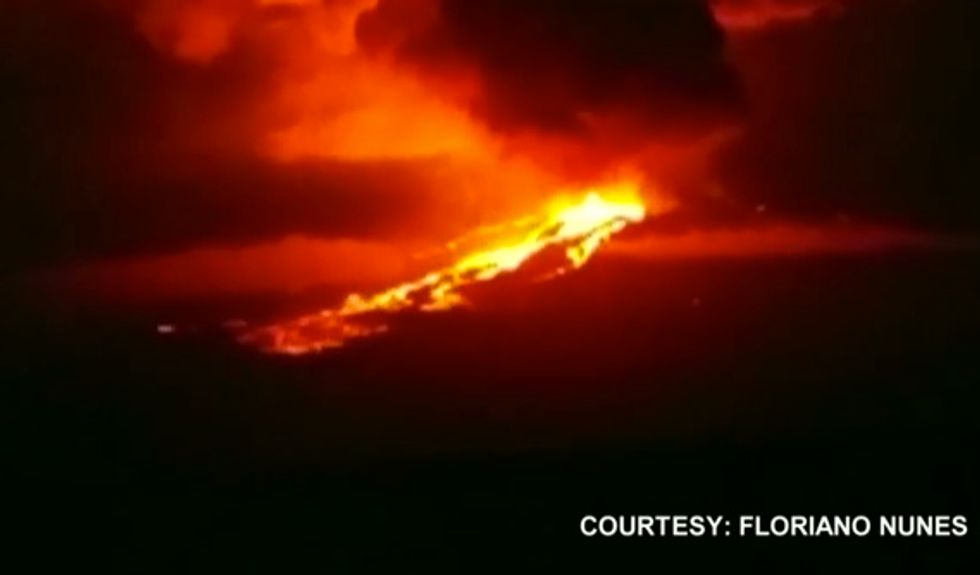 Image source: Reuters
Watch the eruption:
The volcano lies on the northern tip of Isabela Island, the archipelago's largest. It's far from the only population center, Puerto Villamil, 70 miles to the south. Authorities said no tourist activity was affected.
Authorities said lava flowing in the southwest direction for now poses no risk to the world's only population of pink iguanas, which live on the island's northwest tip.
According to the International Union for Conservation of Nature's Red List of Threatened Species, Conolophus marthae is "critically endangered." The species was only described a few years ago in 2009.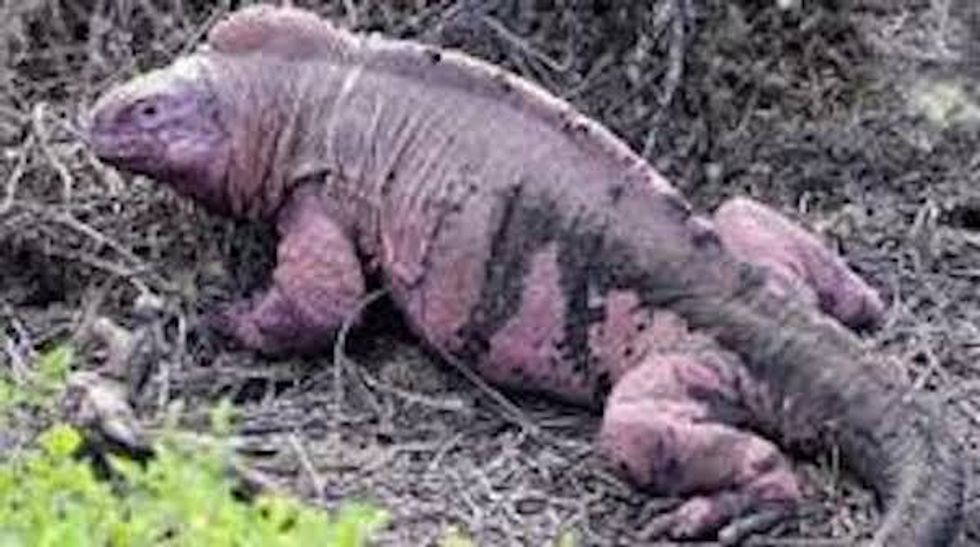 The pink iguana is only found in a specific location on the Galapagos islands. It is currently not threatened by the volcanic eruption. (Image source: Rimini/Creative Commons)
It's listed so high on the endangered species list because of its only wild population of about 192 mature adults being limited to a range of about 25 square kilometers on the island.
In addition to volcanic eruptions, threats to the species include drought, parasites and predators like the Galapagos hawk.