As a speaker was about to begin her lecture criticizing gay marriage Tuesday on the campus of the University of California, Santa Barbara, about 30 students seated in the front rows stood with signs, turned to face the rest of the audience and let loose.
"Ain't no power like the power of people 'cuz the power of people don't stop!" they chanted repeatedly, the College Fix reported.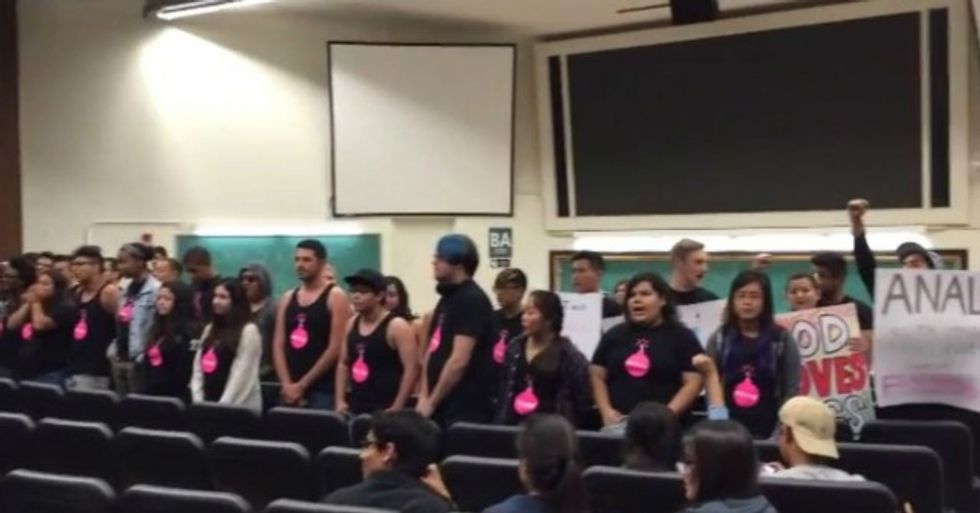 Image source: YouTube (profanity redacted)
The students wore black shirts adorned with pink balloons; the balloons featured the word "Queer" inside them. Some of their signs read, "There is a Future in Sodomy," "Anal Is the Most Inclusive Form of F******" and "God Loves F***."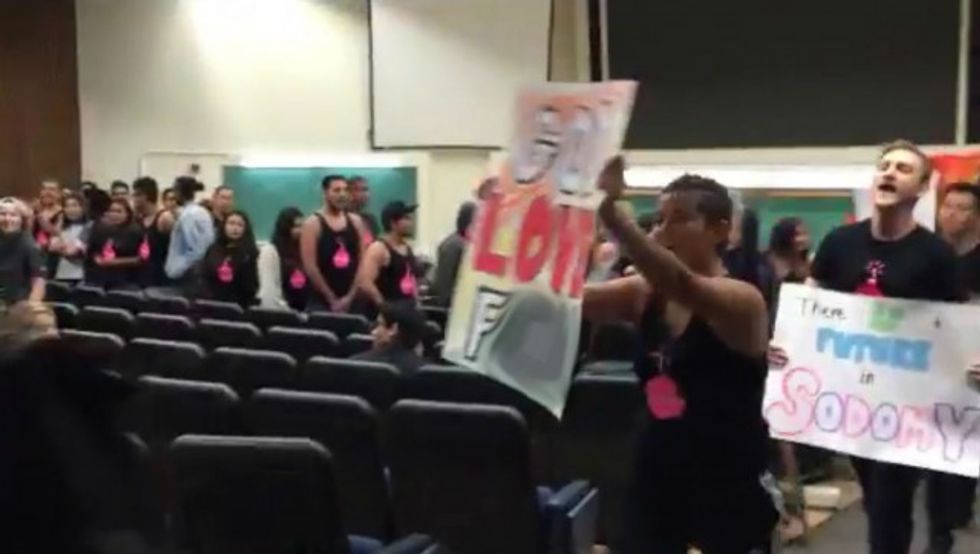 Image source: YouTube (slur redacted)
The speaker, Dr. Jennifer Roback Morse, walked from her place onstage, stood in the back of the lecture hall and attempted to engage the protesting students.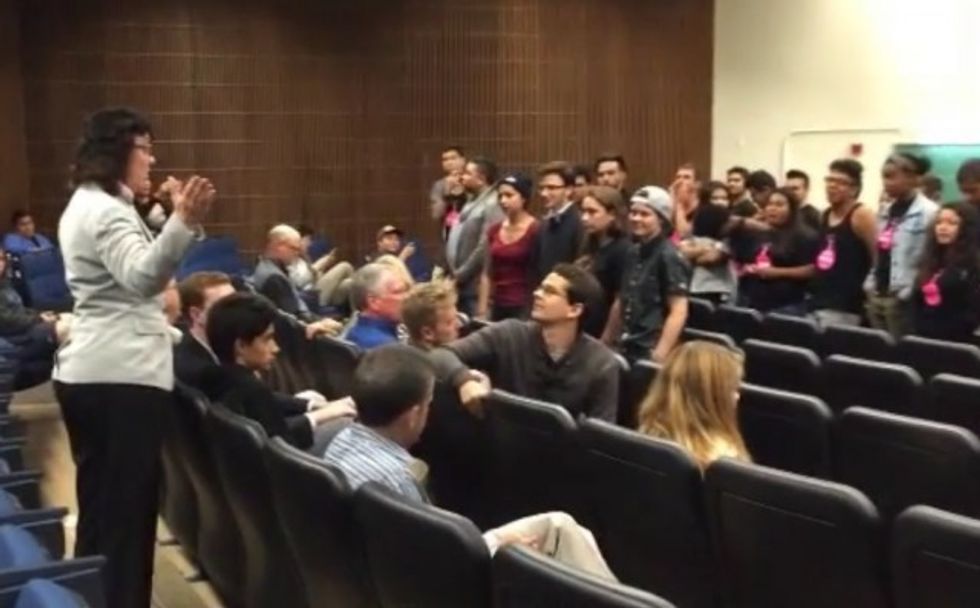 Image source: YouTube
But shortly after the former Ivy League prof opened her mouth, the protesters walked out of the room, chanting as they departed.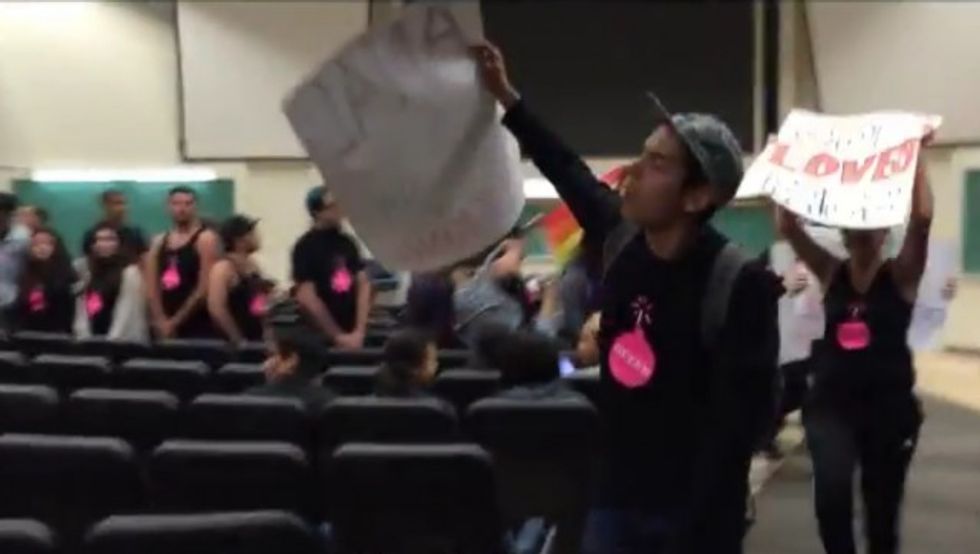 Image source: YouTube
Following the 5-minute interruption, Morse — founder and president of pro-traditional marriage nonprofit Ruth Institute — continued her lecture, "Same Sex Marriage: Why Not?"
More from the College Fix:
The talk was sponsored by the newly formed 

UCSB Anscombe Society

, which aims to promote sexual purity and the traditional family on campus.

Morse works to help what she calls the Sexual Revolution's victims. Morse taught economics at Yale and George Mason universities for 15 years and also served as a research fellow for Stanford University's Hoover Institution from 1997 to 2005.

The event had been highly publicized through an email to the 20,000-member campus community as well as through fliers hung on doors at dorms and apartment complexes near the university.
"Whatever one's views on this very important and contested question may be, we invite and encourage all to attend to critically interact with the speaker's arguments and to ask tough questions during the Q&A in the interest of encouraging intellectual engagement on this issue," according to the Anscombe Society's invitation.
Campus officials reportedly asked the group to purchase security for Morse's lecture; but Carlos Flores, Anscombe's student president, told the College Fix that once he got an attorney involved, the fees were dropped.
Morse's lecture focused on protecting children and their right to grow up in homes with mothers and fathers. "Kids need and deserve their own parents, and same-sex marriage will enshrine into law the opposite," she said, according to the College Fix.
Here's the clip of part of the protest. (Content warning: Some of the protesters' signs include profanity and slurs):
—
Follow Dave Urbanski (@DaveVUrbanski) on Twitter