A social experiment was set up to see what young children would do if they saw a stranger drop their wallet. The result is an invigorating example of children's natural inclination to do the right thing and the adorable mental process they go through, working up the courage to point it out.
The Japanese Red Cross Society, which produced the video, calls the children's actions a "gently cute gesture" (translated via Google Translate).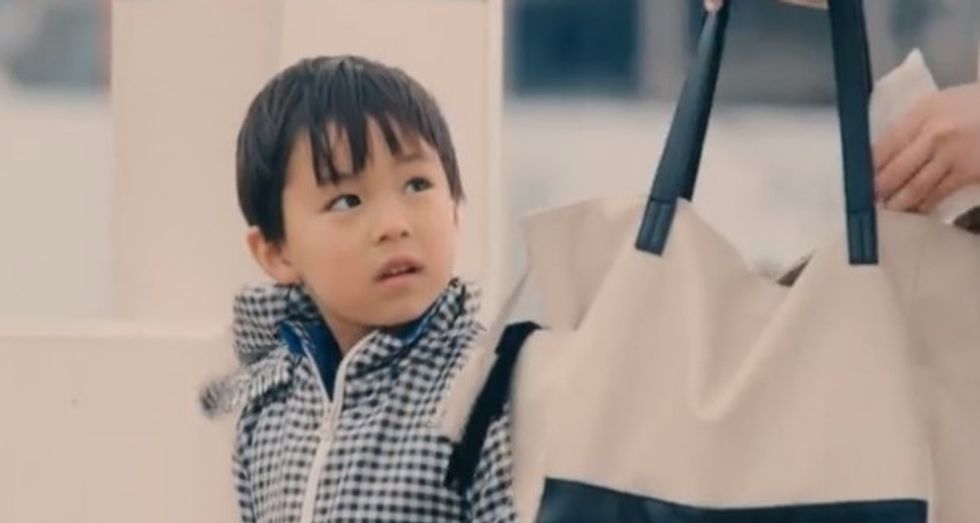 Seeing if the adult noticed what they dropped. (Image source: YouTube)
Almost all of the kids look up at the adult who dropped their wallet, seeing if he or she even noticed and seeming somewhat baffled when they didn't. On the children's faces you can see them trying to work out what's the best plan of action, some timidly stepping forward and saying something to the adult in the quietest of voices.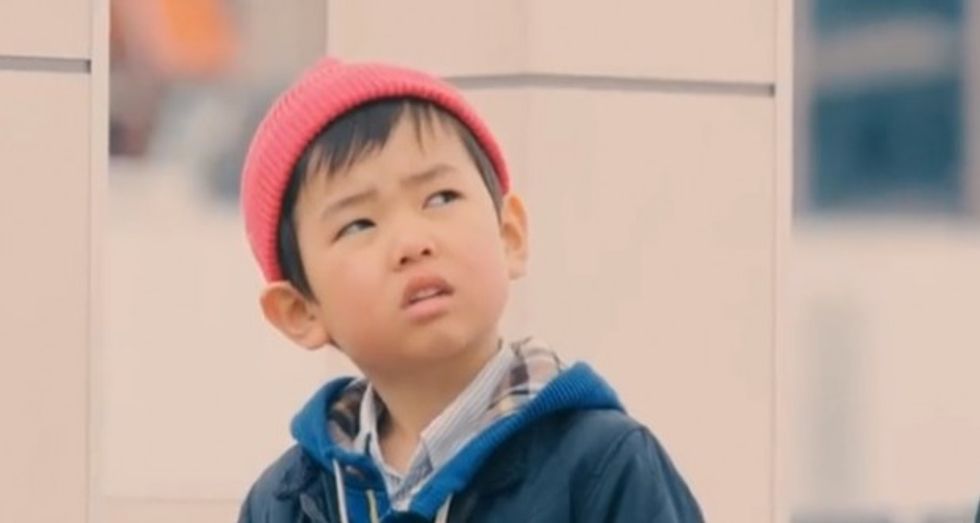 This little guy can't believe the adult hadn't noticed, but after looking from the wallet to the adult a few times, he pointed it out. (Image source: YouTube)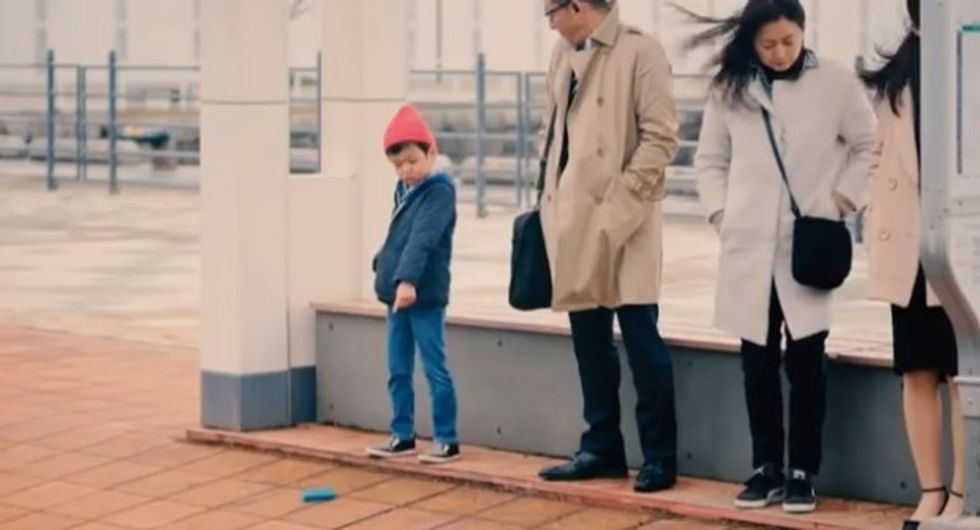 Image source: YouTube
One boy even picked up the wallet, whispered to the man who dropped it, and when the adult failed to notice him, the boy placed the wallet back on the ground.
Eventually, they all muster up enough courage to at least point out the wallet, if not offer it themselves. One little girl even brushed it off before handing the wallet to its rightful owner.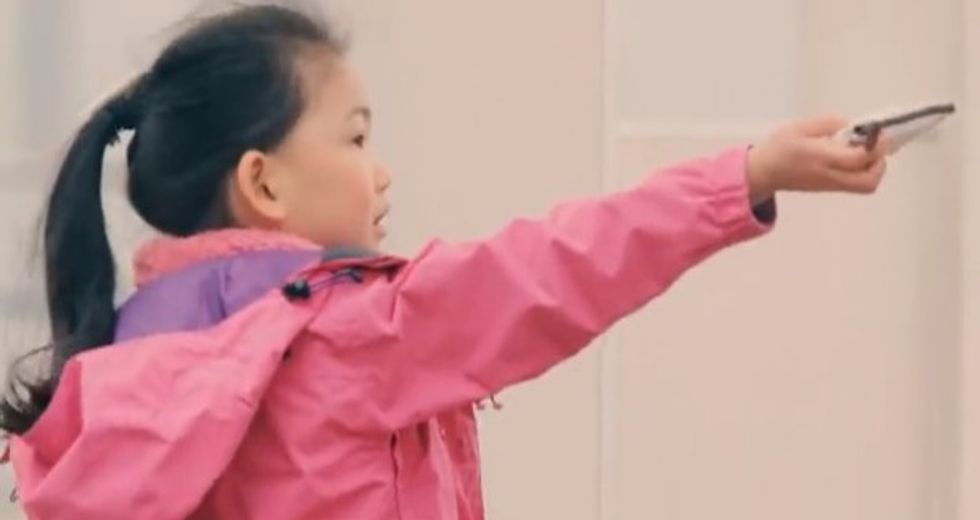 Image source: YouTube
Watch the video, which shows the child's mother leaving him or her at a bus stop as she steps away for a few moments, giving the child the opportunity to decide how to handle the situation themselves:
Rocket News pointed out that the children's internal conflict, as seen on their faces in the video as they're deciding what to do about the dropped wallet, could be due, in part, to how Japanese culture expects people to be courteous. The Japanese news site reported that being courteous in this country includes "not bothering others."
"I've talked about before, in rare instances that bit of well-meaning deference can get warped into not getting involved in other people's affairs even when they're clearly in a quandary," Casey Baseel wrote for Rocket News. "But while adults sometime stumble while walking the tightrope between forcing unasked for assistance on someone and helping those in need, what about children? That's the question posed in this video showing a group of kids reacting to a stranger dropping his or her wallet at the bus stop, and the outcome just might restore a bit of your faith in humanity."
The video was posted at the end of March but recently started going viral with more than 1 million views at the time of this posting.
(H/T: Reddit)