Authorities closed California's Manhattan Beach Wednesday after a mysterious tar-like substance washed ashore in the morning.
Lifeguards noticed the unidentified petroleum-based substance make its way onto the beach around 10 a.m. local time, the Los Angeles County Fire Department said in a statement.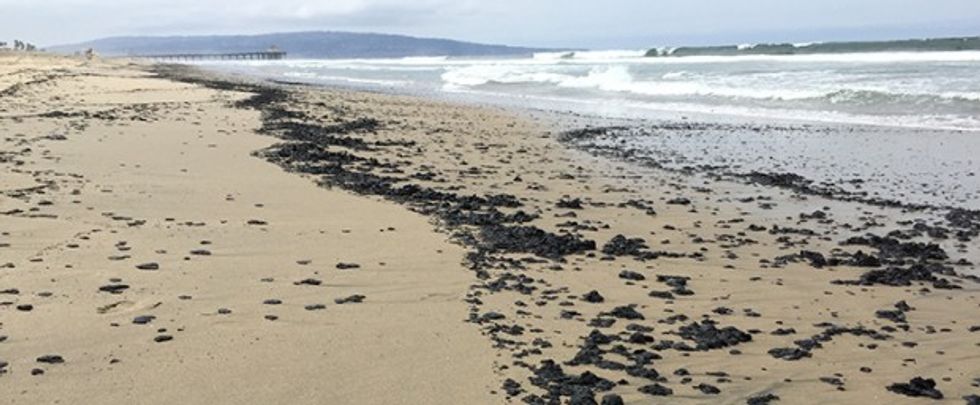 Image source: Los Angeles Fire Department
The U.S. Coast Guard, California Department of Fish and Wildlife, L.A. County Fire Department Health Hazardous Materials Division, L.A. County Beaches and Harbors and County of L.A. Public Helath have all collected samples in an effort to identify the substance.
So far, it has left experts perplexed, the L.A. County Fire Department said.
A Coast Guard representative said the substance appeared to be oil patties or oil balls, KNBC-TV reported. But, a helicopter that flew over the area didn't spot any oil slick.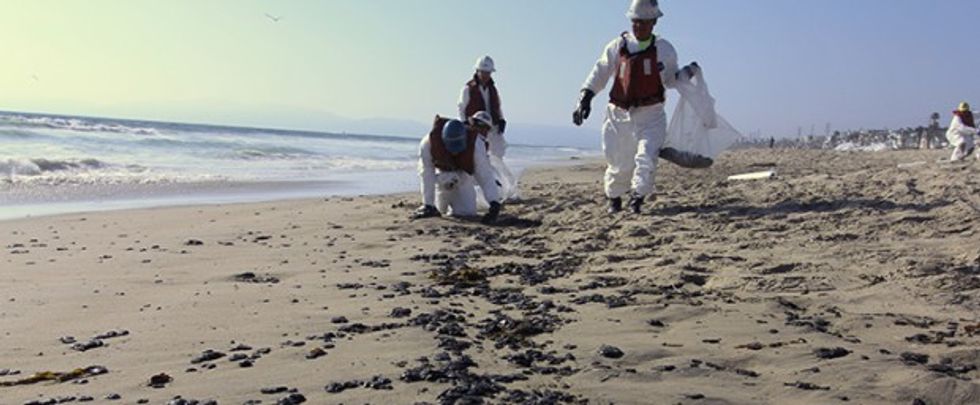 Image source: Los Angeles Fire Department
"As of right now, we don't see a source," Coast Guard spokesman Michael Anderson told the Daily Breeze. "It's scattered up and down the coast."
Meanwhile, the Coast Guard has contracted Ocean Blue Environmental to clean up the beach as lifeguards continue to inform the public that it is closed.
—
Follow Oliver Darcy (@oliverdarcy) on Twitter