Internet-news mogul Matt Drudge turned to Twitter Thursday afternoon to react to the news that former Speaker of the House Denis Hastert had been indicted on federal corruption charges.
Drudge's take? Well, it only took him seven words to sum it up.
"Lynch throws the soccer ball at Hastert," Drudge tweeted in all-caps.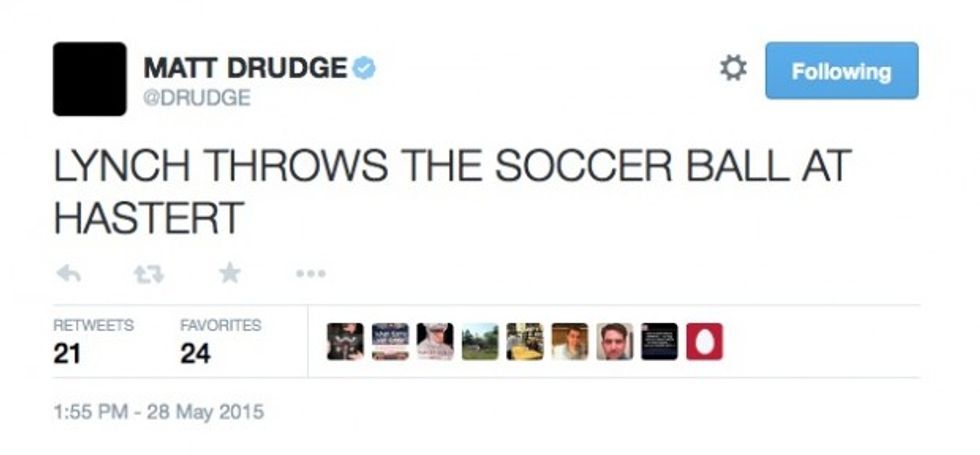 Image source: Twitter
After making the comment, the unconventional Drudge changed his Twitter avatar away from his picture and into a black box.
Loretta Lynch was sworn in as U.S. attorney general on April 27th. Since she took office, she has also made news for targeting alleged corruption in FIFA.
A federal indictment against Hastert says he agreed to pay $3.5 million to hide `prior misconduct' against an unidentified person.
The indictment says Hastert agreed to pay the money to the unidentified person. The indictment does not describe the misconduct Hastert was trying to conceal.
The Associated Press contributed to this report.
—
Follow Oliver Darcy (@oliverdarcy) on Twitter