Federal and state wildlife officials are offering up to $11,000 for information leading to the arrest and conviction of those responsible for the poisoning deaths of two bald eagles in Louisiana last month.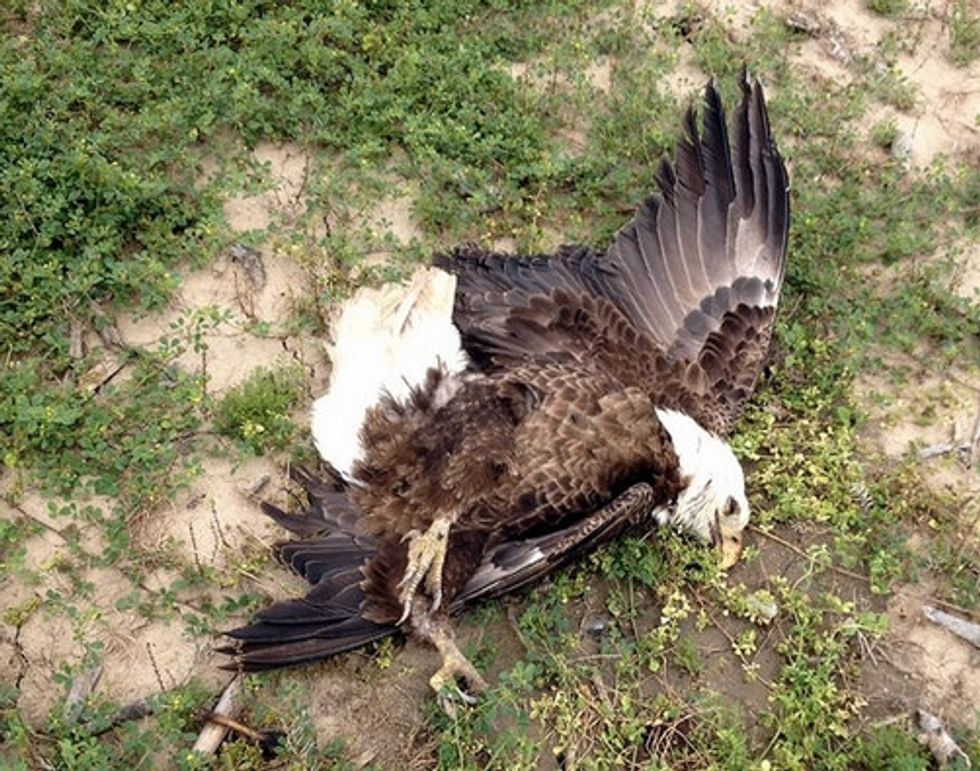 One of the poisoned bald eagles. (Image source: U.S. Fish and Wildlife Service)
The two bald eagles — along with four coyotes, one opossum and three black vultures — were found dead in a field in Plaquemine, according to the U.S. Fish and Wildlife Service.
A pile of baited meat and bones with black granule spread across the top was also found in the field near the dead animals on April 9. Officials believe the poison was meant for coyotes, a press release about the incident said.
"Poison is an indiscriminate killer," Sidney Charbonnet, Special Agent with the U.S. Fish and Wildlife Service said. "It is extremely poor practice for nuisance animal reduction, as it doesn't just kill the target species, it can take out whole segments of the food chain with secondary poisonings, as well as potentially killing pet dogs or cats who may consume the bait or the poisoned wildlife."
While the bald eagle is no longer considered an endangered species, it's still federally protected.
—
Follow Dave Urbanski (@DaveVUrbanski) on Twitter