As a Virgin America flight was preparing for takeoff from San Francisco Thursday, passenger Vicki Riffe noticed the man sitting next to her scribbling intensely in a green spiral notebook.
So intensely, in fact, that the guy was grunting as he wrote.
"He started writing extremely fast — with anger," Riffe told the New York Daily News.
So she took a subtle peek over his shoulder and started reading.
It was a suicide note — and it included his plans to take others with him.
"When I saw that, I got scared," she told the paper. "I started thinking about my kids."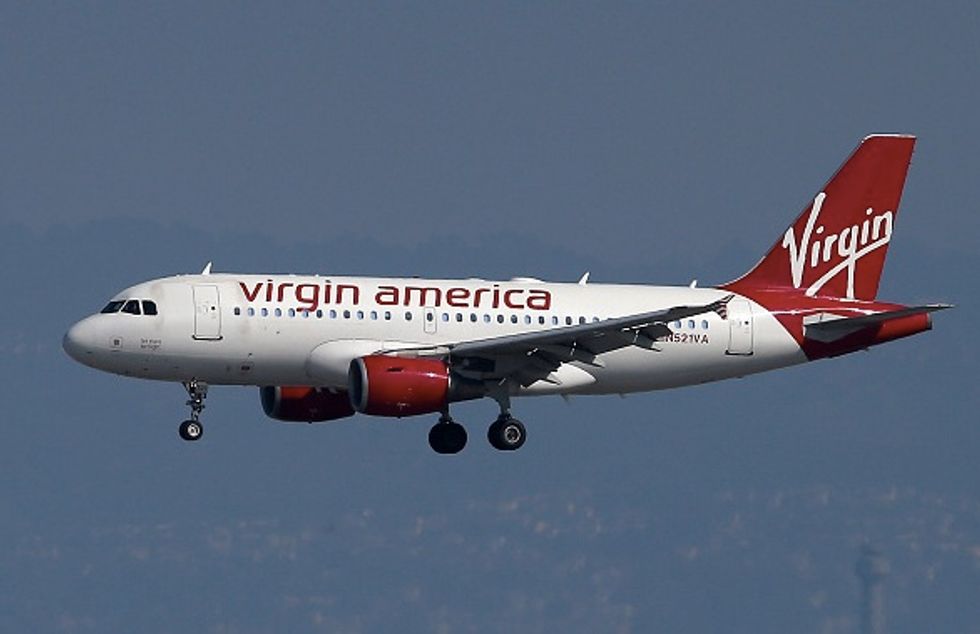 Justin Sullivan/Getty Images
Riffe, who was in the middle of three seats, said she quietly let the passenger on her other side know what was going on and then used a call button to get a flight attendant.
Once the crew was alerted, the pilot of the Austin, Texas-bound flight announced to passengers that the plane was headed back to the gate to address mechanical issues.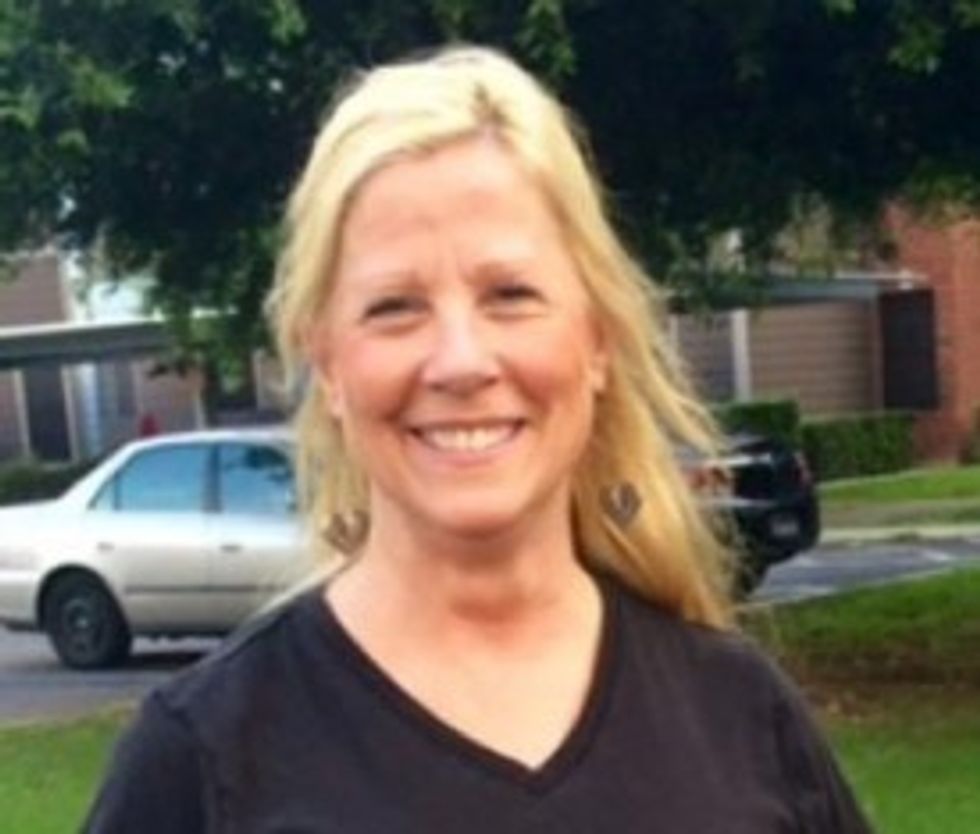 Airline passenger Vicki Riffe (Image source: New York Daily News)
San Francisco police officers boarded the plane and took the man into custody, and the pilot explained the situation to passengers, the Daily News reported.
After police with bomb-sniffing dogs searched the plane and the all-clear was issued, about a dozen passengers still chose to stay off the plane.
"The woman who called the man out was amazing," passenger Eric Berg told the Daily News. "And the captain of the plane, someone needs to give that guy some props. He handled it amazingly well."
The Transportation Safety Administration said the man had passed through airport security screening, the paper reported.
Virgin confirmed to the Daily News that a man was taken off the flight, but the airline's spokeswoman denied that he threatened others. "The guest in question was escorted off the aircraft at SFO and evaluated by medical professionals," the airline said.
—
Follow Dave Urbanski (@DaveVUrbanski) on Twitter