A car owner in Florida wasn't quick enough to catch a suspected burglar in the actual act, but he did confront him before he got away on his scooter.
"He saw you breaking into my truck," the owner, who was not identified by the Orange County Sheriff's Office or WKMG-TV's report, said, referencing a friend who alerted him to someone tampering with his belongings in the vehicle.
"You see anything broken?" the tattooed man with a surprised look on his face retorted. "What?"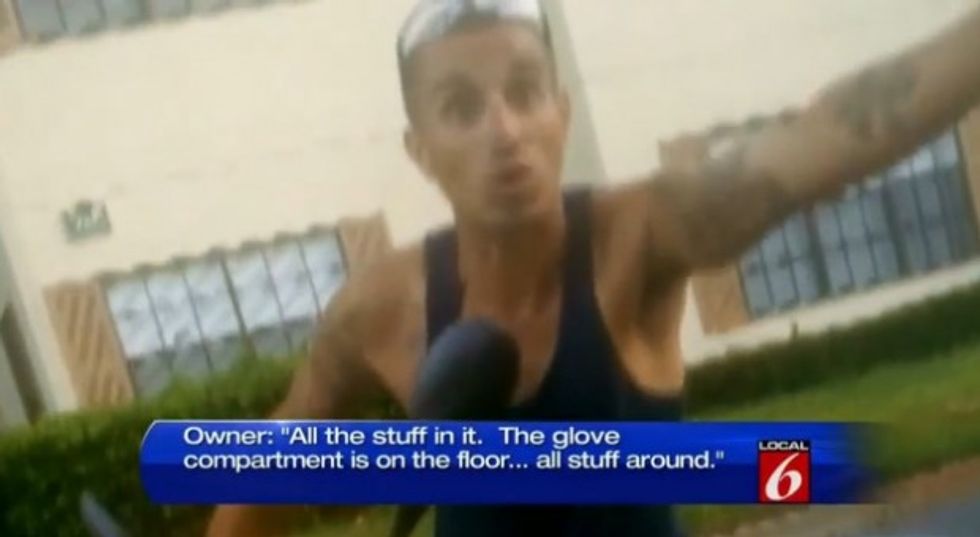 A man suspected of breaking into a truck in Florida and other cars in an apartment community was confronted by one of the vehicle owners. (Image source: WKMG-TV)
The car owner referenced "all the stuff" in the car, such as the contents of the glove compartment now being on the floor.
"No, I came to [visit] my homeboy. I drank a little bit. I came ... I couldn't find my bike. That's it," the suspect replied.
Watch the cellphone footage of the confrontation in WKMG's report:
video platformvideo managementvideo solutionsvideo player
The sheriff's office thinks otherwise though, saying the man in the video is a suspect in other area car burglaries as well, WKMG reported.
"Well, hello there!" the sheriff's office wrote in a Facebook post to accompany their flier offering a $1,000 reward for information leading to the man's identity.  "A witness captured the rather surprised-looking suspect on video with a camera phone as he was leaving the scene of the crime."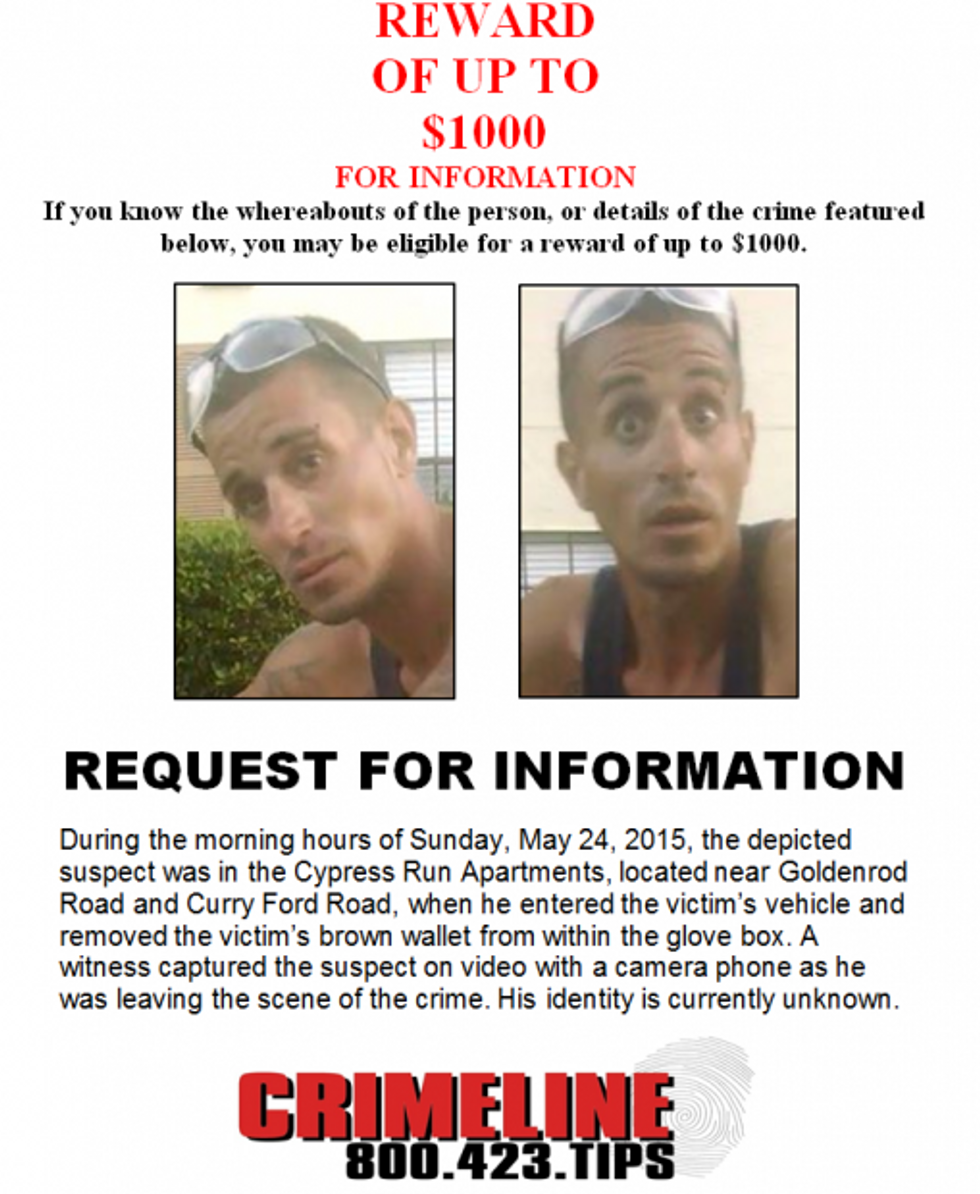 The sheriff's office is offering a reward for information leading to the suspect. (Image source: Orange County Sheriff's Office/Facebook)
As for the car owner, area resident Lucy Cuevas told WKMG what he did "took a lot of guts."
"You never know. If he can break into your car, he can do anything," Cuevas told the news station.
WKMG reported that deputies warn this case and others in the area are part of a larger issue known as car hopping.
Car hopping, Auto Blog reported a few years ago, refers to when thieves target more than one car in an area, often looking for easy targets such as convertibles or cars with unlocked doors.