While most parents pick an appropriately embarrassing baby photo to post in the congratulatory "senior ads" section of high school yearbooks, one family's selection is being criticized.
The photo shows a teen who attended Guilderland High School in New York posing with with a giraffe killed on a hunt. The caption accompanying the photo, according to the Albany Times Union, read: "A hunt based only on the trophies taken falls far short of what the ultimate goal should be."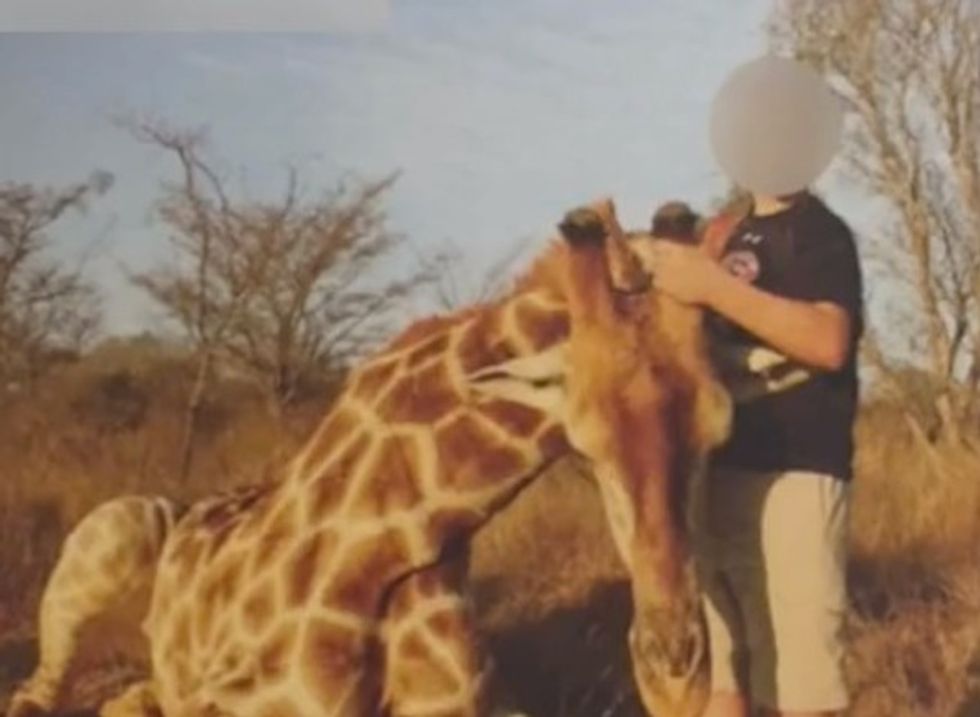 Image source: WNET-TV
"I can't wear a tank top to school without being hounded because it's 'inappropriate,' yet someone can pose with a dead giraffe in the year book [sic] & that's completely 'appropriate'," one student wrote on social media, according to the newspaper.
Another student said they were "appalled" by the picture.
This isn't the first time a picture of a hunter with his or her giraffe has sparked controversy in recent months either.
The school's superintendent told the Times Union that she understand that some took offense and it's something administrators regret.
"In the future, we will take a little bit closer view of how we review that section of the yearbook," Marie Wiles said.
To WTEN-TV, Wiles said she also thinks part of the issue is the firearm, slung over the teen's shoulder in the picture.
"I don't believe that the folks who reviewed the picture saw the weapon, so had they seen it, I think we would not be having this conversation today," Wiles told the news station. "But they didn't see it at the time. We are very sorry that people feel badly about this. I totally understand that."
The Humane Society of the United States weighed in on the issue, telling WTEN in a statement that "trophy hunting increases threats to the survival of these species" and noting that it hopes "administrators take this opportunity to educate students on the importance of conserving and respecting African wildlife."
Watch the news station's report: