The campaign for Democratic presidential contender Bernie Sanders on Thursday distanced itself from a 1972 essay the Vermont senator wrote for a now defunct newspaper.
Campaign spokesman Michael Briggs told CNN that the article was a "dumb attempt at dark satire in an alternative publication" and "in no way reflects his views or record on women."
"It was intended to attack gender stereotypes of the '70s, but it looks as stupid today as it was then," Briggs told the cable-news network.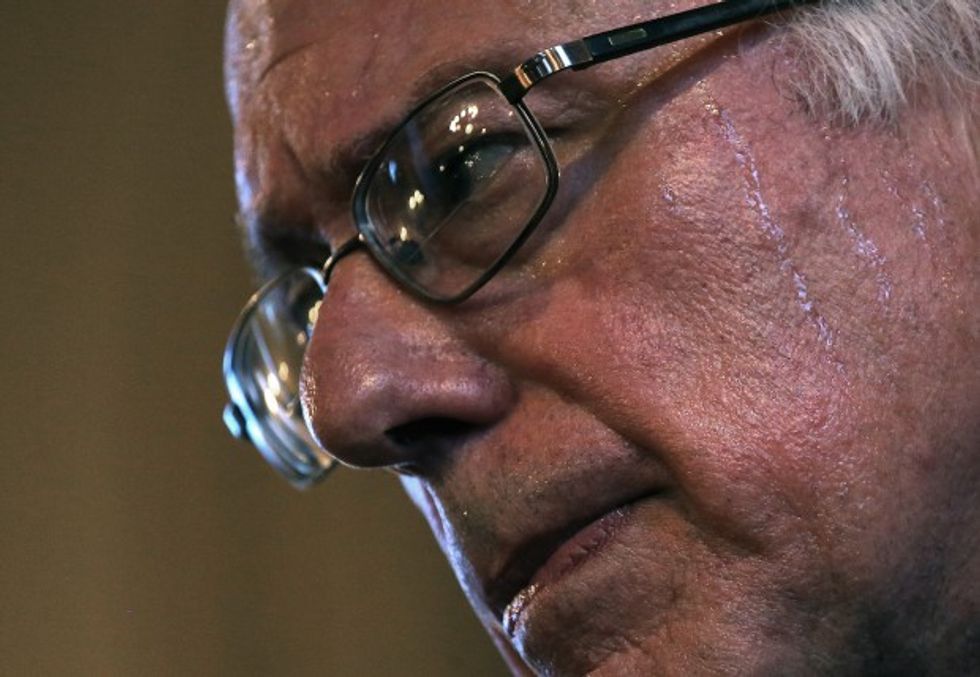 Win McNamee/Getty Images
In the essay, Sanders described the sexual fantasies of men and women.
"A man goes home and masturbates his typical fantasy. A woman on her knees, a woman tied up, a woman abused," he wrote. "A woman enjoys intercourse with her man — as she fantasizes being raped by 3 men simultaneously."
The essay was published when Sanders was 30-years-old. Sanders' office did not return multiple requests for comment from TheBlaze Thursday.
—
Follow Oliver Darcy (@oliverdarcy) on Twitter