UPDATE 9:51 p.m. EST: The Oklahoma man fatally shot by police after he allegedly attacked them following a floodwater rescue was identified as Nehemiah Fischer, 35, Capt. Paul Timmons of the state Highway Patrol told TheBlaze.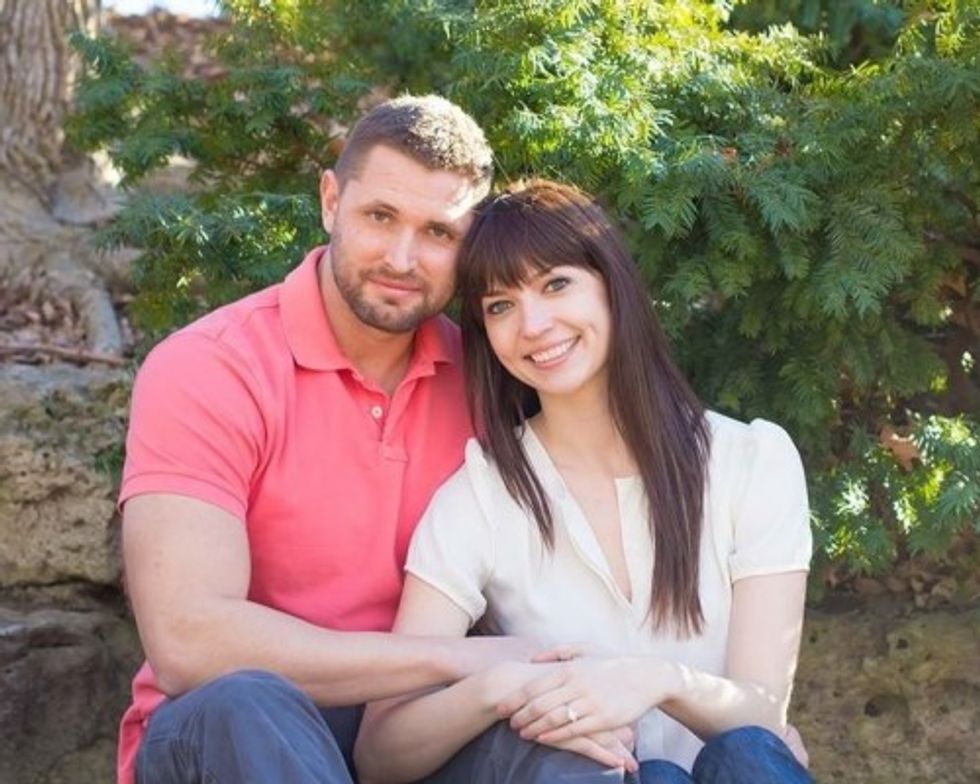 Nehemiah Fischer (Image source: KOKI-TV)
Brandon Fischer, 41 — Nehemiah Fischer's brother, according information Timmons received — was arrested at the scene. KOKI-TV reported that he was booked into the Okmulgee County Jail for assaulting a police officer and public intoxication.
Attempts Saturday night to reach Nehemiah Fischer's family were unsuccessful. An initial KOKI report noted that the shooting victim was an assistant pastor at Faith Bible Church in Tulsa. A Nehemiah Fischer is listed on the Faith Bible Church website under "Other Teachers." There was no answer Saturday night at the number listed for the church.
Original story below
OKMULGEE, Okla. (TheBlaze/AP) — An Oklahoma state trooper fatally shot a man who was involved in a fight with two troopers who were trying to rescue him and another man from floodwaters, the Oklahoma Highway Patrol said Saturday.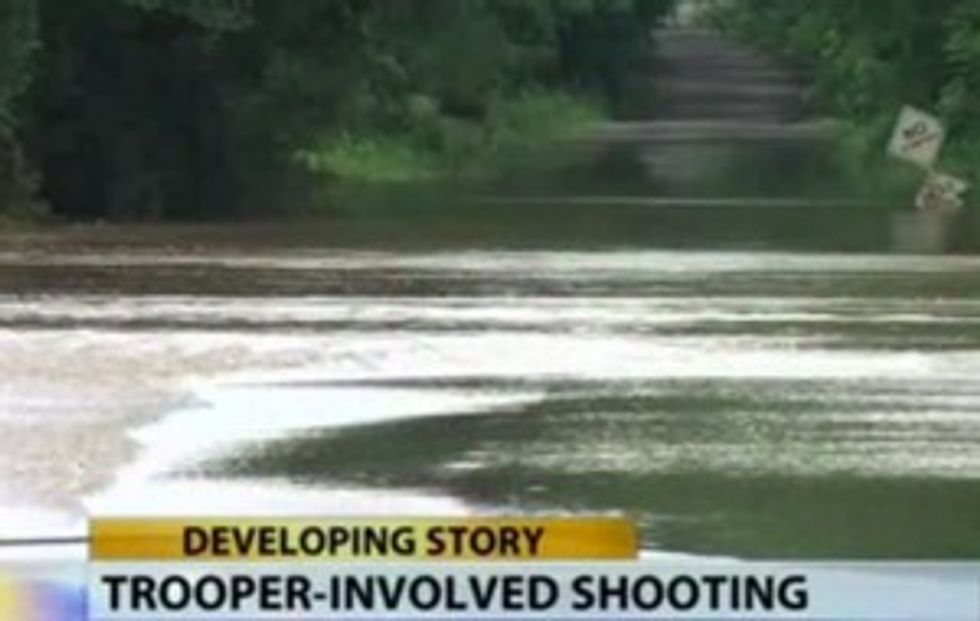 Image source: KOKI-TV
The troopers responded to a report of a stranded vehicle in Okmulgee County, about 20 miles south of Tulsa, about 9:30 p.m. Friday. They found two men trying to remove a vehicle from a roadway over which water was rising and moving quickly, according to Capt. Paul Timmons.
"They were trying to get them to come out of the water. They were worried about them getting swept away," Timmons said. "(The men), for whatever reason, were just really upset about having to leave the vehicle there."
At least one man attacked a trooper after reaching dry land and was shot and killed. It wasn't immediately known how many shots were fired or whether one or both troopers shot.
"It's not real clear how it all transpired," according to Timmons.
KOKI-TV reported that the man who was killed was an assistant pastor of Faith Bible Church in Tulsa. The state highway patrol on Saturday did not immediately return a call from TheBlaze requesting information; a Saturday phone call from TheBlaze to a Faith Bible Church in Tulsa was unanswered.
The second man was arrested for assault and public intoxication, Timmons said. No names have been released.
Timmons said a weapon was recovered from one of the suspects, but it wasn't immediately known which man had the weapon or whether shots were fired at the troopers.
Neither trooper was injured. And neither had been placed on leave as of Saturday afternoon.
"That's been the practice of the agency when something like that occurs. I can say it's probably a matter of time" before the troopers are placed on leave, Timmons said.
—
Follow Dave Urbanski (@DaveVUrbanski) on Twitter