She couldn't save her grandmother.
But when a customer was in need, Mariana Villareal took the chance to be a hero.
Villareal, a waitress at the Roswell, Georgia, Hooters restaurant, decided to donate her kidney to a customer she had only just met, WXIA-TV reported.
"I said, 'Well I have two kidneys, do you want one of mine?'" Villareal recalled saying when Hooters regular Don Thomas told her he needed a kidney transplant.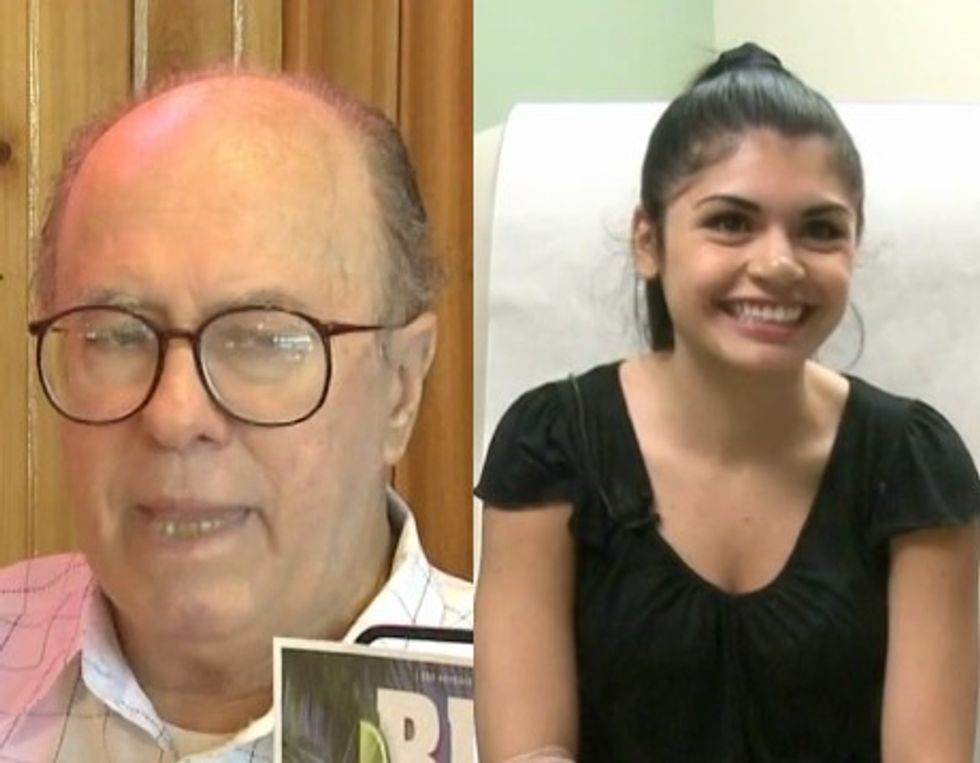 Don Thomas, left, and Mariana Villarreal. Villareal donated her kidney to Thomas, a man she met while working as a waitress at Hooters. (Images via WXIA-TV)
Thomas gratefully accepted her offer.
Villareal said she was motivated by the passing of her grandmother from kidney failure.
"I wasn't able to do anything for my grandma," she told WXIA. "If [Thomas] can live two more years, happy as he's ever been, that's fine with me. That's not up to me. I did my part, now it's God's turn to keep him alive."
WXIA reported that both Villareal and Thomas made it through surgery successfully Friday morning.
See WXIA's report on the story below:
—
Follow Zach Noble (@thezachnoble) on Twitter