Bernie Sanders is still in damage-control mode for something he wrote decades ago — and he's comparing his work to modern erotica.
Sen. Bernie Sanders, I-Vt., speaks to reporters on Capitol in Washington, Wednesday, July 23, 2014. (AP Photo/J. Scott Applewhite)
The Vermont senator — who's running for the 2016 Democratic presidential nomination — has come under fire for an essay he wrote in which he claimed that women fantasize about being gang-raped.
On "Meet the Press" Sunday, he compared his very old essay to a very new literary phenomenon.
"This is a piece of fiction that I wrote in 1972, I think," Sanders said. "That was 43 years ago. It was very poorly written and if you read it, what it was dealing with was gender stereotypes, why some men like to oppress women, why other women like to be submissive, you know, something like 'Fifty Shades of Grey.'"
On Thursday, Sanders' campaign had referred to his essay as a "dumb attempt at dark satire."
See the 1972 essay below: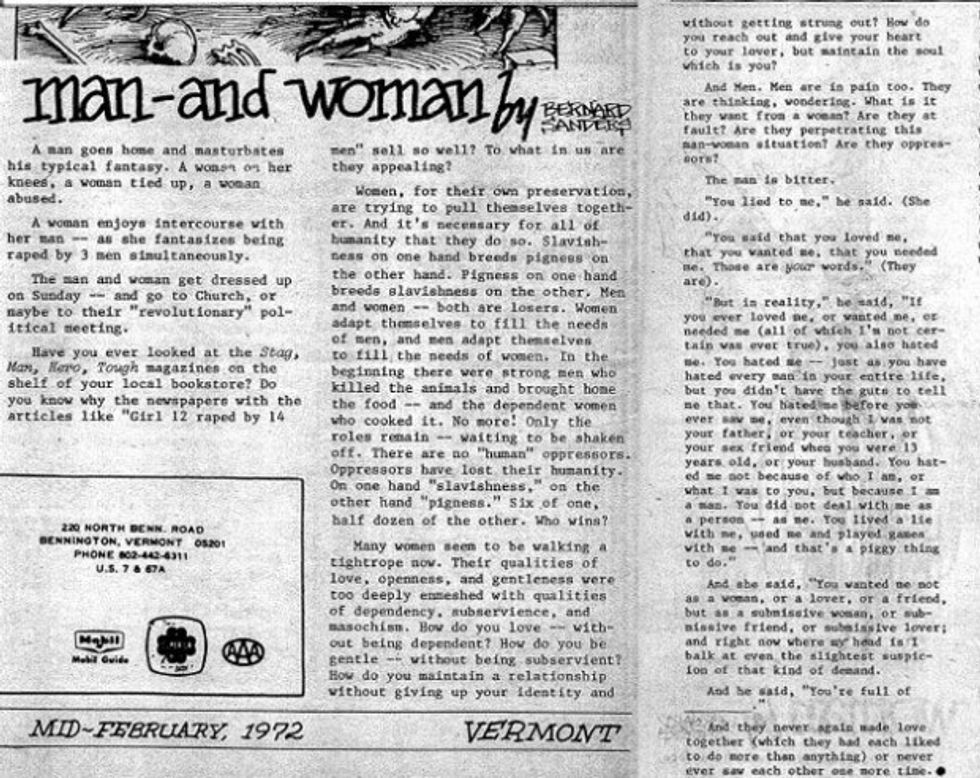 Image source: Mother Jones
(H/T: Bloomberg)
—
Follow Zach Noble (@thezachnoble) on Twitter