Photos of two women posing provocatively on Jewish gravestones – one scantily clad and wearing a "Jesus" belt - has sparked outrage in Poland and may land the young women in some legal trouble.
Volunteers for From the Depths, an organization dedicated to preserving Jewish cemeteries and ritual items in Poland, were shocked last week to stumble upon the images while they were engaged in online research on Jewish cemeteries in Kalisz, a city in central Poland.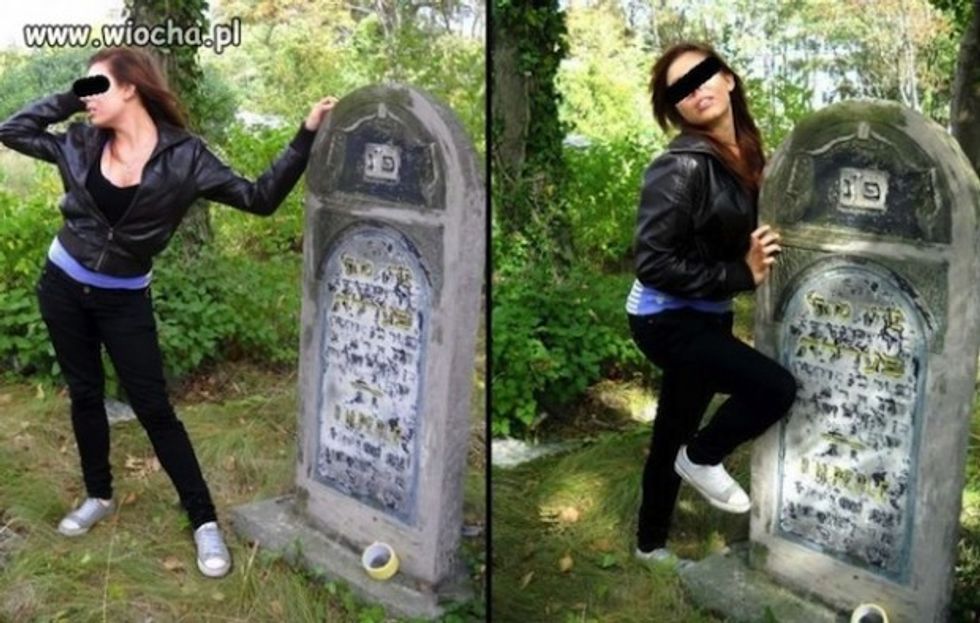 The gravestone poses posted on a Polish website. (Photo courtesy: From the Depths)
They found the images on a Polish website that posts oddities and absurd photos.
"It absolutely shocked us to find the pictures that these girls had decided to model in such provocative poses at the site of the Jewish cemetery, clearly knowing what they were doing," Jonny Daniels, founder and executive director of From the Depths, told TheBlaze Sunday.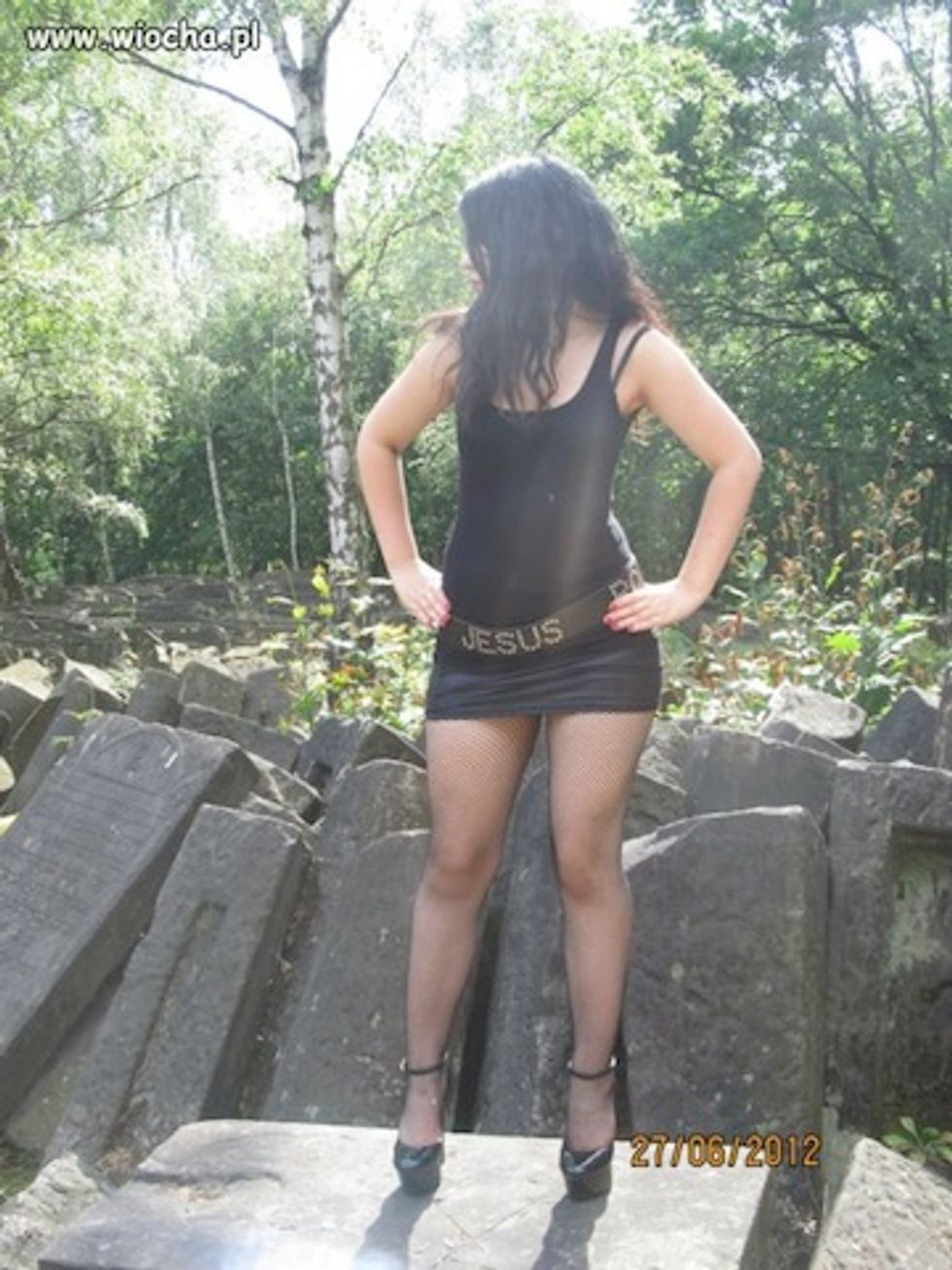 One photo managed to offend both Jews and Christians (Photo courtesy: From the Depths)
"This isn't an act necessarily of anti-Semitism, it's an act of stupidity and religious intolerance that we're standing up against," Daniels said.
Given one of the women was wearing a belt with "Jesus" emblazoned across the center, Christian Poles also found it offensive.
"We came out against this as Jews and Christians together opposed to acts of insensitivity," Daniels said, adding that the Polish media have in the past few days reported on the outrageous choice for a photo backdrop.
From the Depths complained about the photos to the state prosecutor in Poland where offending religious feelings can carry a punishment of up to two years in prison.
"We're not pushing for these two young girls to go to prison, rather to understand the severity of what they did and to use that to enable people to understand that we won't sit idly by when acts like these which happen too often take place in Eastern Europe," Daniels said.
Daniels said he does not know when the photos were taken, but that volunteers for the educational group discovered them online last week.
Poland once was home to the largest Jewish community in Europe before the majority of Jews there were killed during the Holocaust.
After the Holocaust, many Jewish gravestones, some hundreds of years old, were used in construction projects, re-purposed as machine tools, in bathrooms and even for a wall in the Warsaw Zoo. From the Depths has recruited nearly 1,000 Polish Christian volunteers to help locate missing and in many cases damaged gravestones and return them to the historical Jewish cemeteries.
The group also works to educate the Polish public about the Holocaust and to preserve Polish Jewish history, culture and ritual objects that were either abandoned or stolen.
The city of Kalisz was one of the oldest Jewish communities in Poland, dating as far back as the 12th century and was an important spiritual center during the 17th century, the U.S. Holocaust Memorial Museum explains.
Jewish Virtual Library noted that the last census before the 1939 Nazi invasion of Poland showed that 20,000 Jews lived in Kalisz. Today, there are no Jews left there.