A Muslim airline passenger says she faced "humiliation" and "discrimination" Friday when a flight attendant refused to give her an unopened can of Diet Coke, claiming that passengers could use unopened beverage cans as weapons.
However, United Airlines said that the exchange resulted from a "misunderstanding."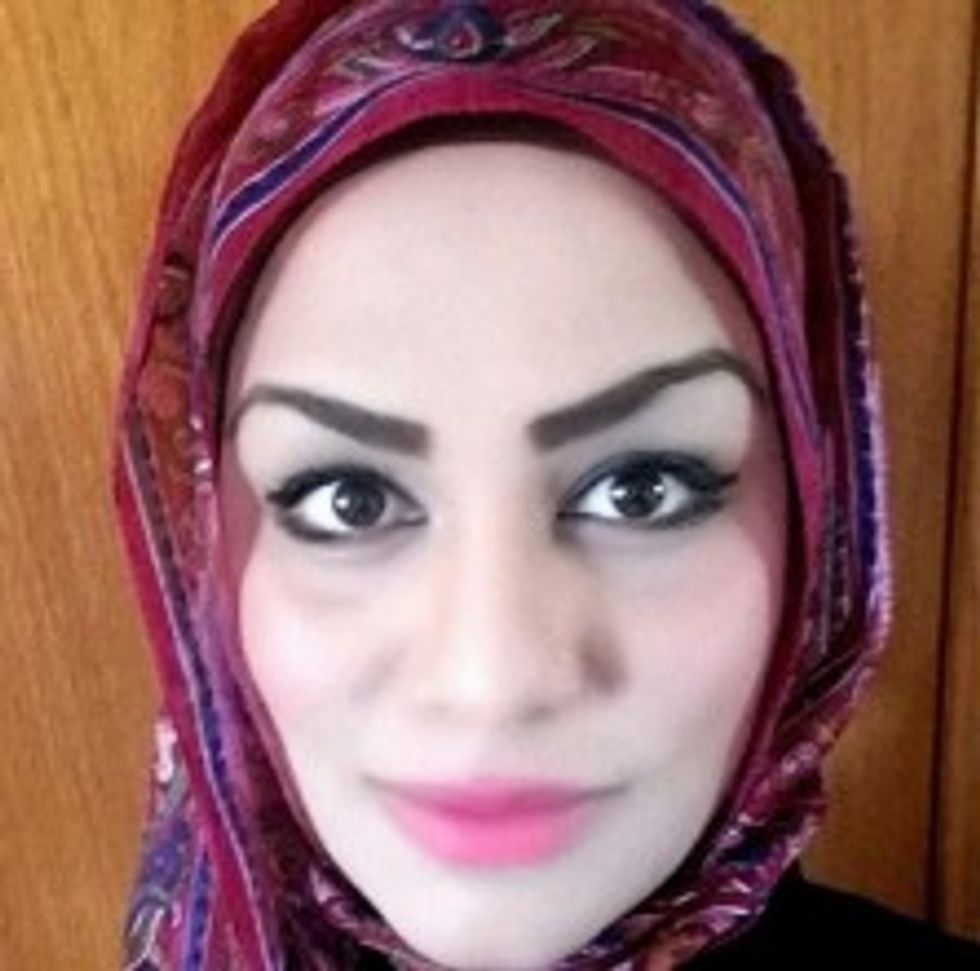 Tahera Ahmad (Image via Facebook)
"I am in tears of humiliation from discrimination," Tahera Ahmad, a Muslim chaplain at Northwestern University in Illinois, wrote on Facebook from the Chicago to Washington flight, tagging her post #IslamophobiaISREAL.
Ahmad said that when the beverage cart came out, she asked for a Diet Coke. The flight attendant gave her an open can, but for "hygienic reasons," Ahmad asked for a can that had not yet been opened.
"She said no one has consumed from the drink, but I requested an unopened can. She responded, 'Well I'm sorry I just can't give you an unopened can so no Diet Coke for you,'" Ahmad wrote.
She said the attendant gave the man next to her an unopened beer can. After pointing the discrepancy out to the flight attendant, Ahmad said the flight attendant said, "We are unauthorized to give unopened cans to people because they may use it as a weapon on the plane."
Ahmad wrote: "So I told her that she was clearly discriminating against me because she gave the man next to me an unopened can of beer. She looked at his can, quickly grabbed it and opened it and said, 'It's so you don't use it as a weapon.'"
Ahmad said that she was "appalled" by the flight attendant's behavior and asked those sitting by her "if they witnessed this discriminatory and disgusting behavior."
She wrote that a man sitting in an aisle seat across from her yelled out to her: "You Moslem, you need to shut the F** up. … yes you know you would use it as a WEAPON so shut the f*** up."
After landing in Washington, Ahmad wrote that the flight attendant "acknowledged that her behavior was utterly rude and said she was sorry about her unethical behavior and agreed that the white male passenger said hateful words that he should not have said."
She also said the pilot told her he recognized his "privilege" as a white man, according to a second Facebook post that can be seen at Huffington Post/UK.
"The pilot also apologized for everything that happened and said that as a white male he recognized his privilege and said he didn't know what it must feel like to be a minority and go through something hateful like this," she wrote.
In a statement on its website, United Airlines did not corroborate Ahmad's account of what had happened, but said that a "misunderstanding" had occurred on the flight, which was operated by regional carrier Shuttle America:
The flight attendant onboard Shuttle America flight 3504 attempted several times to accommodate Ms. Ahmad's beverage request after a misunderstanding regarding a can of diet soda. The inflight crew met with Ms. Ahmad after the flight arrived in Washington to provide assistance and further discuss the matter. Additionally, we spoke with Ms. Ahmad this afternoon to get a better understanding of what occurred and to apologize for not delivering the service our customers expect when traveling with us. We look forward to having the opportunity to welcome Ms. Ahmad back.
On Sunday morning, Ahmad wrote that she was "truly disappointed" by the airline's statement.
Following her posts, some called for a boycott of United Airlines over the incident, using the hashtag #UnitedForTahera.
Flight attendants regularly open soft drinks for customers as a courtesy, especially since they often served in cups with ice.
According to United Airline's website, soft drinks are offered for free on most flights, but alcoholic beverages can be purchased, with beer offered for between $6.99 and $7.99.