MILPITAS, Calif. (TheBlaze/AP) — The woman dropped off her boxes of old electronics at Clean Bay Area in early April and then left soon after.
She had cleared out her garage after her husband died and didn't want a tax receipt. She left no contact information.
Nothing particularly out of the ordinary for the Silicon Valley recycling center.
But when the center's vice president Victor Gichun got a look inside the boxes a few weeks later, he saw something unbelievable.
An Apple I (one) computer.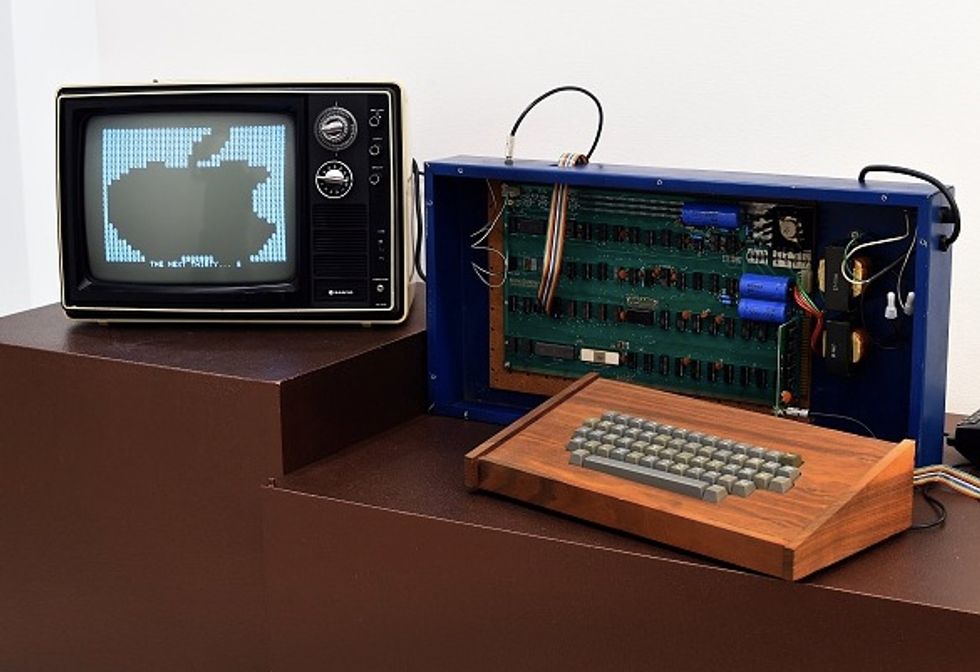 A press preview at Christies on December 5, 2014 displays The Ricketts Apple-1 Personal Computer, as part of the auction house's inaugural Exceptional Sale in New York, taking place on December 11 at Rockefeller Center. Named after its first owner Charles Ricketts, this example is the only known surviving Apple-1 documented to have been sold directly by Steve Jobs to an individual from his parents' garage. It is estimated at $400,000 600,000, the highest estimate yet for an original Apple-1 offered at auction. (Image source: TIMOTHY A. CLARY/AFP/Getty Images)
The San Jose Mercury News reported it's one of only about 200 first-generation Apple computers made in 1976 by Steve Jobs, Steve Wozniak and Ron Wayne.
Gichun sold the computer in a private auction for $200,000 — but as it's company policy, he's looking to split the proceeds with the woman.
"We are looking for her to give her $100,000," Gichun told the Mercury News.
He said the woman stopped by on a Friday just before closing time and was driving an SUV — but that's the extent of what he'll disclose.
As for evil stepsisters out there thinking they can convince Gichun they're Cinderella — no chance. He said he remembers the woman distinctly.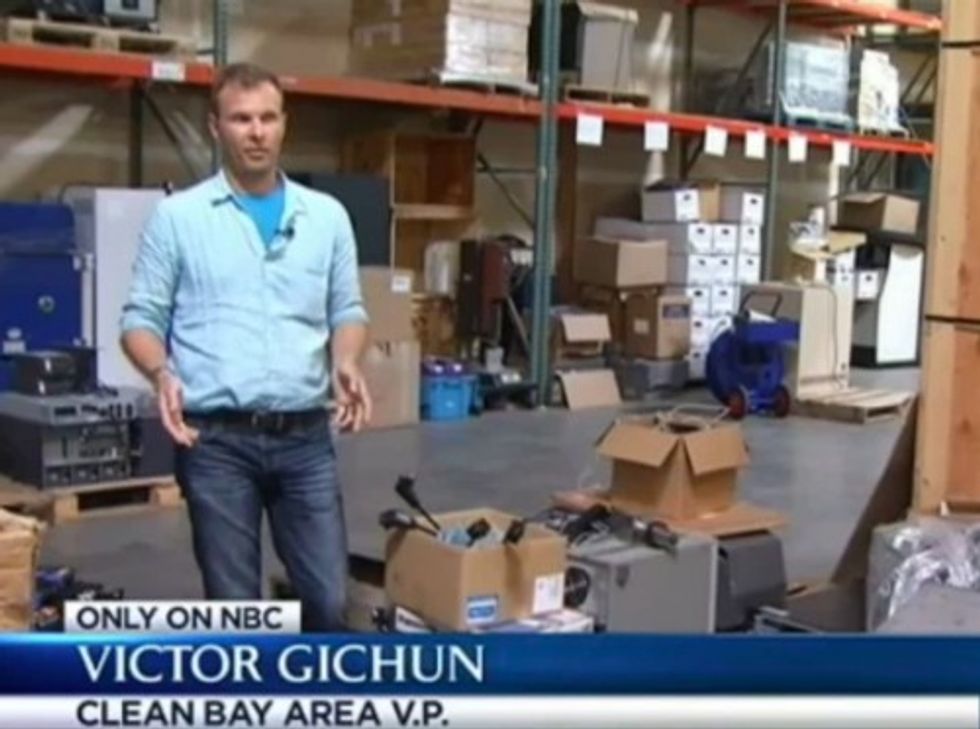 Image source: KNTV-TV
And all she has to do is show up to the warehouse at 1310 Piper Drive in Milpitas to get the 100 grand.
"To prove who she is," Gichun told the Mercury News, "I just need to look at her."
—
Follow Dave Urbanski (@DaveVUrbanski) on Twitter