Story by the Associated Press; curated by Dave Urbanski
LOS ANGELES (AP) — Kimye are expecting another baby.
Kim Kardashian says she is pregnant with her second child with Kanye West.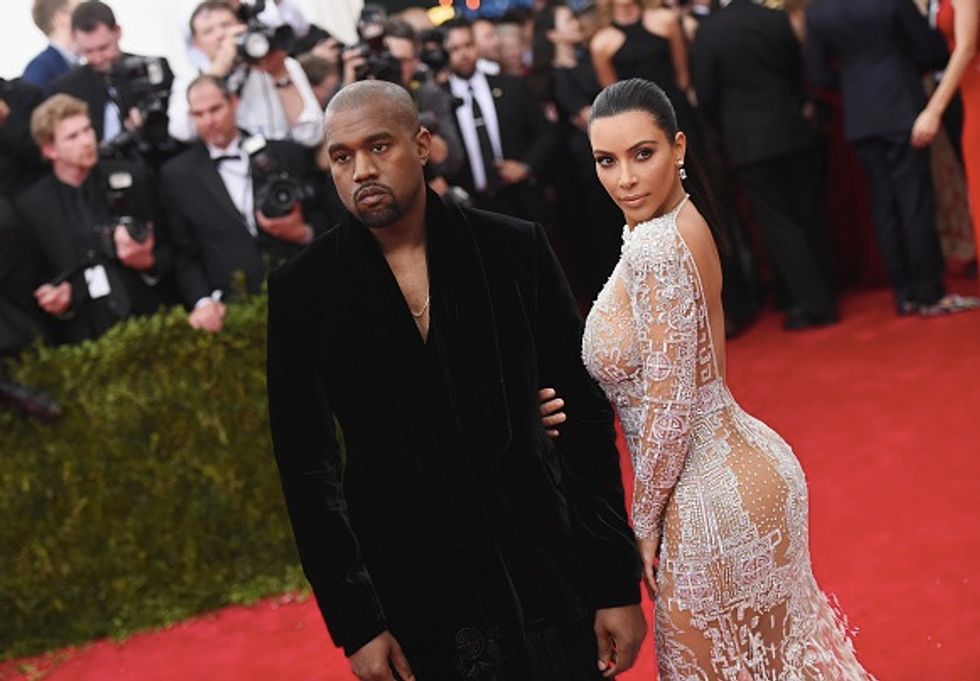 Kanye West and Kim Kardashian attend the 'China: Through The Looking Glass' Costume Institute Benefit Gala at the Metropolitan Museum of Art on May 4, 2015 in New York City. (Image source: Mike Coppola/Getty Images)
She revealed the news in a clip that appeared after Sunday's episode of the E! reality show "Keeping Up With the Kardashians."
The couple has a nearly 2-year-old daughter, North West, who was born on June 15, 2013.
They got engaged four months later in an elaborate marriage proposal in front of family and friends at San Francisco's AT&T Park. They married in May 2014 in Florence, Italy, after hosting lavish pre-wedding festivities in France.
The much-talked about couple has been dubbed Kimye since becoming an item.
—
Follow Dave Urbanski (@DaveVUrbanski) on Twitter