WASHINGTON (TheBlaze/AP) -- U.S. Capitol Police arrested a congressional intern who allegedly tried to enter a House office building with an unloaded gun Monday morning.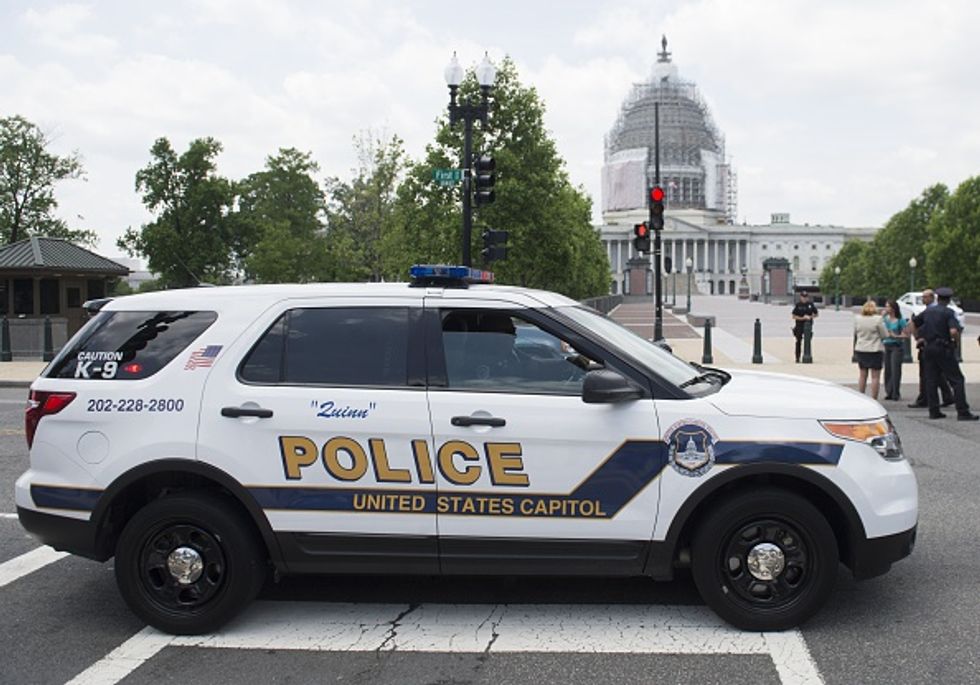 Saul Loeb/AFP/Getty Images)
Joshua Wheeler, 25, of Atchison, Kansas, was charged with carrying a pistol without a license and possessing an unregistered firearm and taken into custody, according to U.S. Capitol Police Lt. Kimberly Schneider. She said that a search of Wheeler, required for entry into congressional buildings, allegedly turned up an unloaded Smith & Wesson 9 mm handgun.
According to Politico, Wheeler is an intern for Rep. Lynn Jenkins (R-Kansas). He has been placed on temporary leave, the office said.
"It is our current understanding this was an accident and we are in full cooperation with the Capitol Police to resolve the situation," spokesman Thomas Brandt said. "Mr. Wheeler used poor judgement and was immediately placed on temporary leave as soon as we were informed of the arrest."