Talk about a guy with balls.
Jeremiah Raber, a 38-year-old Missouri native and owner of Nutshellz, a company that claims to make the world's strongest jockstrap, recently decided he'd take one for the team to show why every male should buy his bulletproof cup.
A video uploaded to YouTube Saturday shows Raber strapping on the protection before his business partner and hunter, Matt Heck, shoots him in the groin with a rifle.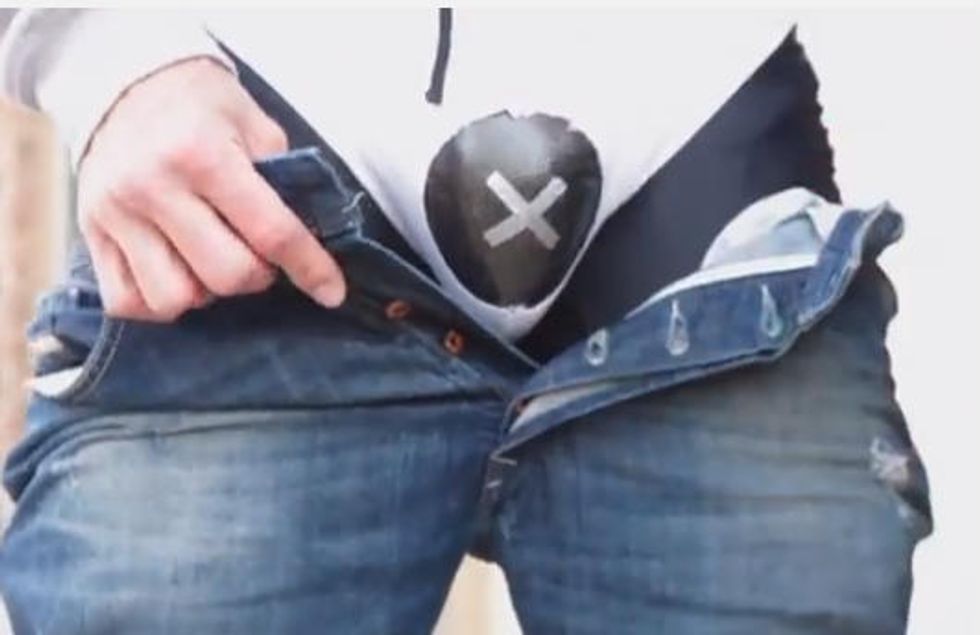 Image source: YouTube
"It is also popular opinion that cups in general are not comfortable to wear and often restrict mobility. Nutshellz has solved both major concerns when it comes to groin protectors!" Raber wrote on his Kickstarter crowdsourcing page."
"Our cup is not only strong enough to stop bullets but it also has a unique design and contour that allows it to rest comfortably in position without restricting an athlete's mobility no matter what the movement or sport," Raber added.
Raber said he came up with the idea because of impact-sport athletes who suffer from groin-related injuries, such as infertility or testosterone production. And according to reports aired on the Discovery Channel, a growing number of U.S. troops now suffer from sexual disfigurement.
See what happens when Heck fires a bullet at Raber's genitals:
–
Follow Jon Street (@JonStreet) on Twitter