Last week, 18-year-old Kazzie Portie was met at his Orange County, Texas, home by a uniformed police officer. He was told the tragic news that his parents had died after a pickup truck crashed into their motorcycle.
Portie lost his parents just a week before his high school graduation.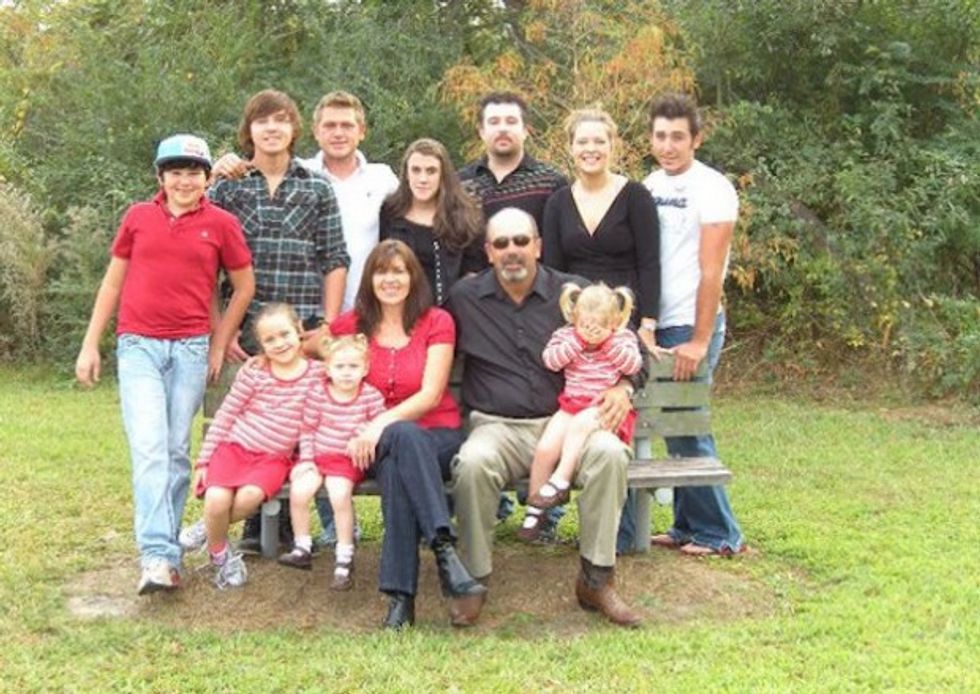 Facebook: Emilie Portie
The officer, Lt. Eric Ellison, told KBMT-TV that telling the high school student his parents were dead was one of the hardest things he has ever had to do. But Ellison also made Portie a promise — one that he intended to keep.
Officer Ellison promised Portie he would be at his high school graduation to support him.
"I said, 'You are going to walk! Your mom and dad will have front-row seats looking down from heaven, and I'll stand in their place. I've got your back,'" Ellison recalled to BuzzFeed News.
On Saturday, Ellison was on the stage for Portie's graduation.
"I walked up on the stage he looked at me and I looked at him and we both cried, and that's OK," Ellison said.
When Portie's name was announced, the entire auditorium erupted in cheers as he made his way across the stage and eventually into the arms of the Texas cop. Ellison said the Montagne Center "was the loudest I have ever heard it."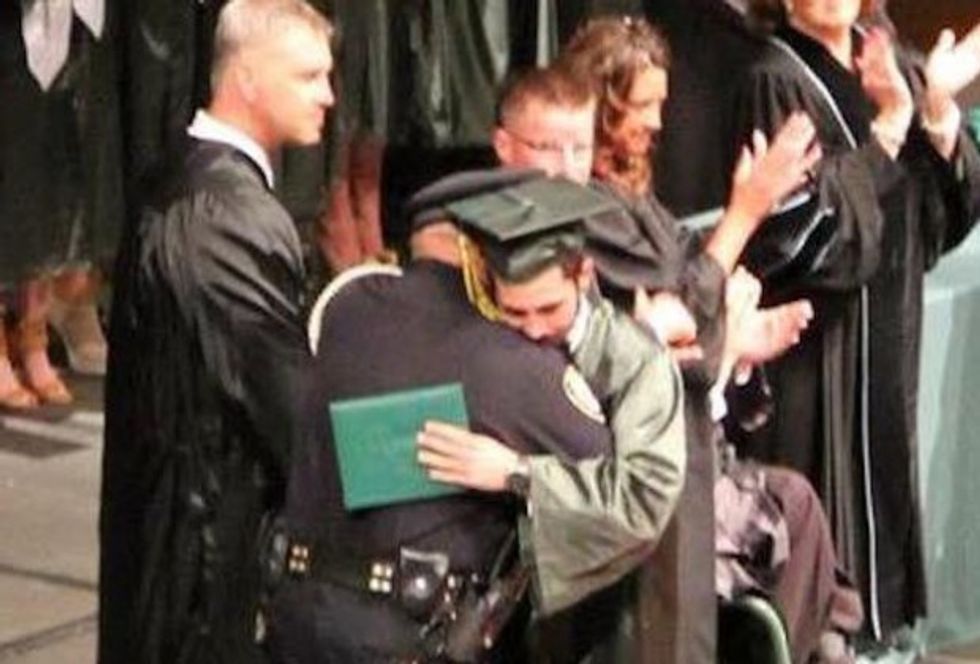 Facebook: captcornmeal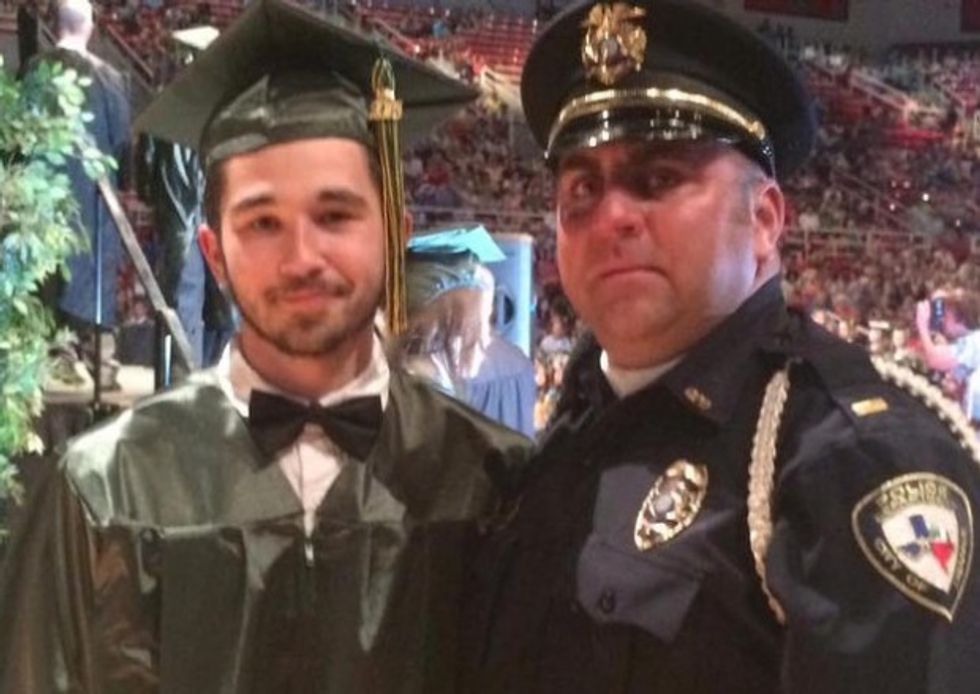 Photo: Eric Ellison/source: BuzzFeed News
Blake Henning, identified as Portie's older brother, later uploaded a video of the special moment on Facebook:
This was such a special moment. Thank you class of 2015 for making this such a memorable occasion for our family. So proud of you @kazz418 I love you so much. Throughout all of this you have been so strong and we are so proud of you. Thank you for being such a great brother. I am so excited to see what the future holds for you. I know mom and bubba are so proud of you. Again, love you brother and thank you for being who you are.Kazzie Portie

Posted by Blake Henning on Saturday, May 30, 2015
As Portie prepares to embark on a new journey in his life, the driver who hit and killed his parents faces two manslaughter charges as he is accused of driving drunk.
"The life struggles you see out here, it was rough on the kid, on the family...Sometimes life is not fair but you have to go on and I think Kazz is going to do that," Ellison added.
After the amazing story went viral, Ellison reacted to the outpouring of support that he has received from people across the country:
I would like to say thank you for all the birthday wishes today, and I am HUMBLED for the positive comments I've...

Posted by Eric Ellison on Sunday, May 31, 2015
---