With major insurance companies proposing premium hikes — some by nearly a third — next year, the White House nevertheless said its "mantra" has been to slow the rate of health cost increases.
"What we saw prior to the Affordable Care Act going into effect is that insurance companies would regularly impose double-digit rate increases with impunity," White House press secretary Josh Earnest told TheBlaze Tuesday. "They would do it in secret or you would get a bill in the mail knowing this is what you would be subjected to. But now insurance companies have to publicly put people on notice that they are preparing a double-digit increase, see that those rate increases are reviewed by state regulators."
Blue Cross and Blue Shield of Illinois is looking at a 29 percent rate hike, while Highmark Health Insurance Co. in Pennsylvania wants a 30 percent increase, the Wall Street Journal reported.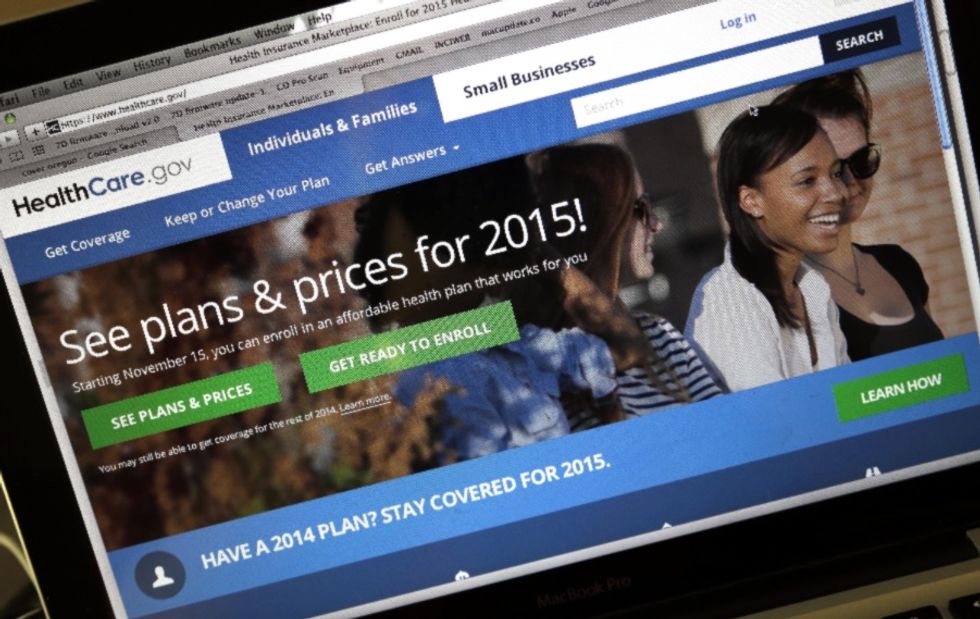 AP/Don Ryan
The Affordable Care Act, better known as Obamacare, requires insurers to justify increases of 10 percent or more to the federal government, which published those explanations Monday. Under the law, state regulators can negotiate with insurers to keep rate increases down.
"The result has typically been that after that state review was conducted that insurance companies would slash their rates. Using last year as an example, a majority of individuals who went shopping on the marketplace was able to obtain health insurance for less than $100 a month when you factor in the subsidies that are available to them," Earnest said. "That's an indication that even more people all across the country are getting access to quality, affordable health insurance primarily because of the restrictions and requirements of the Affordable Care Act."
He said the administration's goal is to keep costs growing slower, rather than cut costs.
"Our goal has been to slow the growth in health care cost. That has been our mantra," Earnest said. "We have seen, as our economist can demonstrate to you, since the Affordable Care Act went into effect that health care costs have grown at the slowest rate in recorded history, the slowest rate in 50 years."
Insurers most often cited drug costs and increased medical costs as a chief driver of the proposed increases for Obamacare-approved plans, Politico reported.
Republicans were ready to pounce at the latest news.
"Despite being promised that Obamacare would lower premiums, it is doing the exact opposite," said Sen. Richard Burr (R-N.C.), a member of the Senate Finance Committee.
Follow Fred Lucas (@FredLucasWH) on Twitter