California lawmakers passed a bill Tuesday that would raise the age at which someone in the state can buy cigarettes from 18 to 21 years old.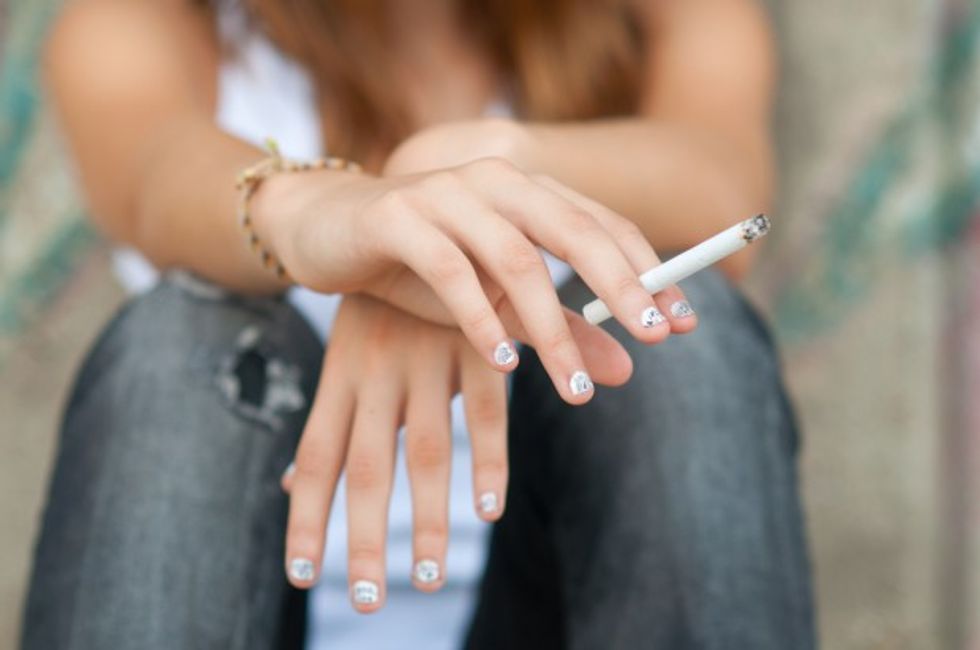 Photo credit: Shutterstock
The Senate bill now advances to the state assembly. If it passes there and is signed by the governor, it would make California among the first states to raise the smoking age into a person's 20s.
Senate Bill 151, introduced by state Sen. Ed Hernandez, a democrat, would allow the state's health department to conduct random inspections of tobacco retailers, making sure they aren't selling products to people under 21 years old. The state Senate also passed a bill this week that defined e-cigarettes as tobacco products and would thus ban them from areas that are now "smoke-free," the Sacramento Bee reported.
"It's time to stop allowing tobacco companies to make the deadly product so readily available to our youth," Hernandez said, according to the Los Angeles Times.
The legislation is meant to help prevent people from becoming introduced and thus potentially addicted to tobacco products at an early age. According to the Campaign for Tobacco-Free Kids, raising the smoking age to 21 could save lives. A study published in March found that delaying the initiation to cigarettes by pushing back the smoking age to 21 could reduce the number of smoking adults by 12 percent. This could equate to about 223,000 fewer premature deaths and 50,000 fewer deaths attributable to lung cancer.
The reason why raising the smoking age to 21 could be an effective measure, the study explained, is because people who are 21 and legally allowed to purchase tobacco products are less likely to be in the same social circles as younger high school students.
According to the study, four states currently have the smoking age set at 19 and some localities have pushed it to 21. Earlier this year, legislation to raise the smoking age to 21 went to Hawaii Gov. David Ige's desk. If Ige signs it, the law would go into effect in 2016.
Jeffery Wilson, a Californian who owns Uncle Neo's Smoke Shop, told KPIX-TV that the legislation, if it becomes a new law, would hurt his business.
"I'm not opposed to it, but in terms of a business aspect I think it'd hurt quite a bit," Wilson said, noting that 70 percent of his sales are to people under 21 years of age.
Watch KPIX's report: