In a new video released by the Rick Perry campaign on Thursday, retired Navy SEAL Marcus Luttrell elaborates on his relationship with the former Texas governor and why he made him the godfather of his children.
Following his legendary military service, Luttrell formed a special bond with Perry. The former governor, the SEAL said, became a "father figure" and "best friend."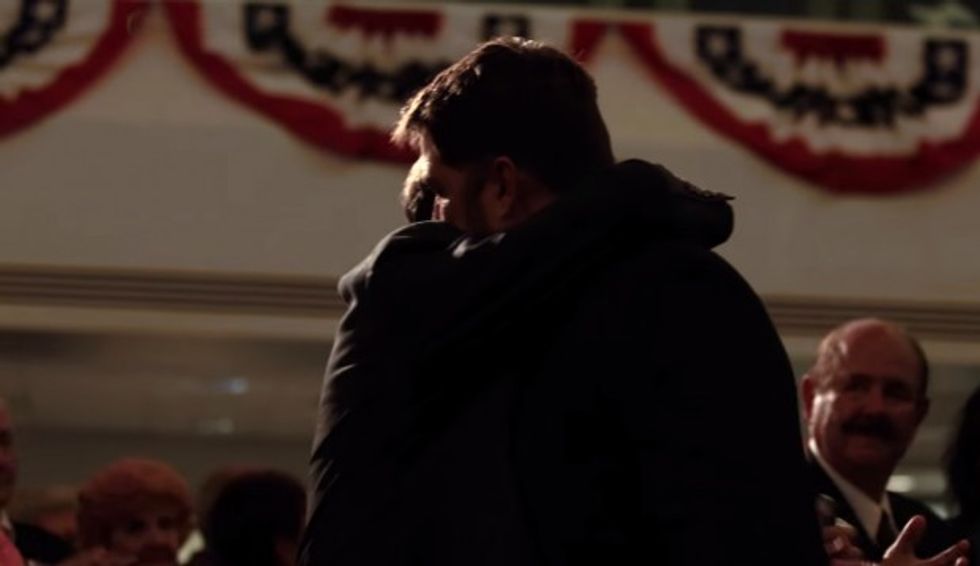 Retired Navy SEAL Marcus Luttrell hugs Rick Perry (YouTube)
"I was in physical therapy in San Diego, this is where my life took a different turn — a turn for the better actually," Luttrell said. "This is when I came into the Perry family."
He continued: "No matter when I would call, he answered the phone. Morning or night. Thank you for that. Thanks for being my best friend and my father figure and teaching me the important values that I learned after the military. I owe you forever on that one. I mean, that's why you're the godfather of my kids, man."
Perry announced his candidacy for the 2016 GOP presidential nomination on Thursday with Luttrell, the author of "Lone Survivor," standing directly behind him.
"Now is the time for clear-sighted, proven leadership," Perry said on Thursday. "We have seen what happens when we elect a president based on media acclaim rather than a record of accomplishment. This will be a 'show-me, don't tell me' election, where voters look past the rhetoric to the real record."
---