Police for the Massachusetts Bay Transportation Authority nabbed a guy they noticed trying to "piggyback" behind a customer to avoid paying his $2.10 transit fare in Boston Thursday.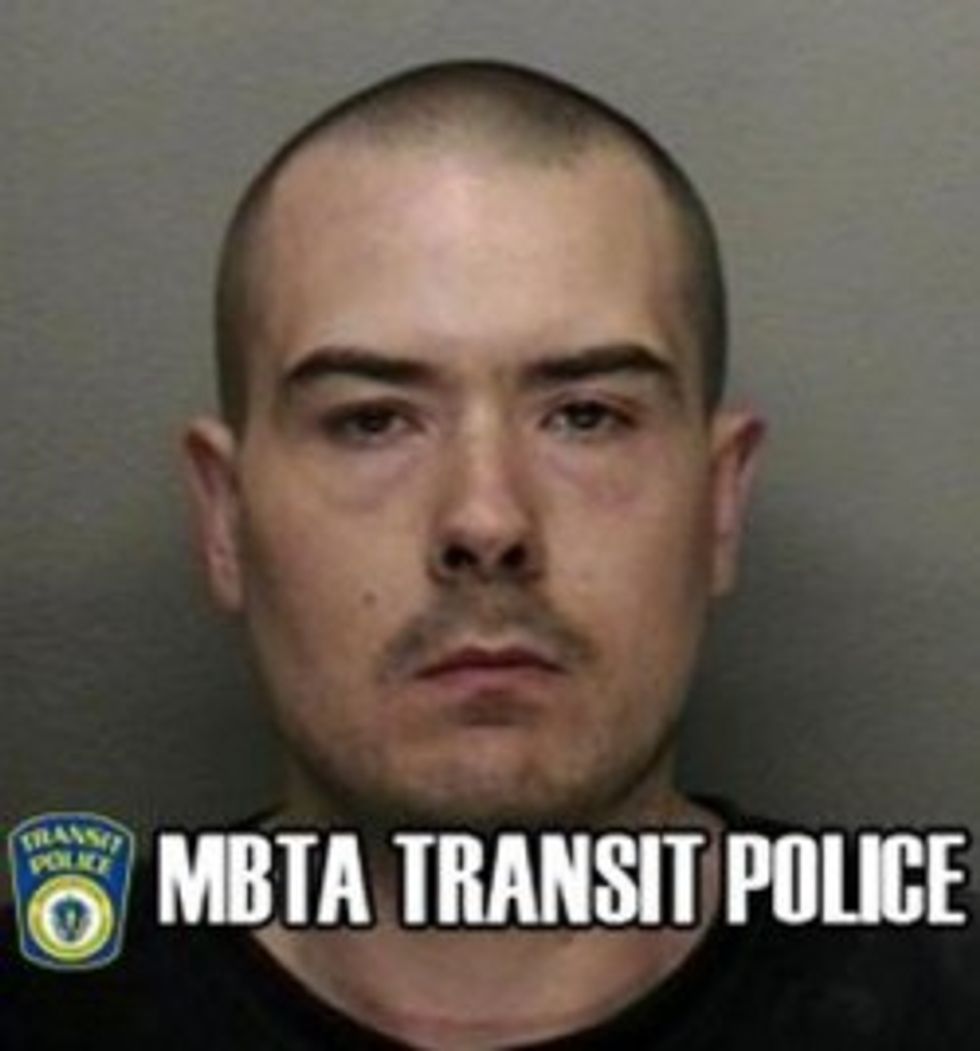 Timothy Chapman (Image source: MBTA police)
But while they were issuing 35-year-old Timothy Chapman a citation, police learned there was a warrant for his arrest for motor vehicle violations, so they took him into custody, the Boston Herald reported.
It gets better.
When cops took Chapman to headquarters to book him, they said he had nearly $7,000 on him, the Herald noted.
"Yes, that's correct," police said in a statement, "he evaded a $2.10 fare while in possession of nearly ($7,000). Hmmmmmmm."
Lt. Richard Sullivan, a Transit Police spokesman, said Chapman's motor vehicle charges were operating with a suspended license, operating a motor vehicle with a suspended registration and operating an uninsured motor vehicle.
He added to the Herald that Chapman didn't explain why he had so much cash on him.
(H/T: New York Daily News)
—
Follow Dave Urbanski (@DaveVUrbanski) on Twitter