Tim Watson heard the call on Friday morning: Be on the lookout for a 3-year-old boy who was just abducted from the public library in Milpitas, California.
Watson, a bus driver for the Santa Clara Valley Transportation Authority, soon noticed something that alarmed him. A passenger was with a crying boy who seemed to fit the description he'd just heard.
Trained for situations just like this, Watson told KGO-TV he pulled over and pretended to look for a lost backpack.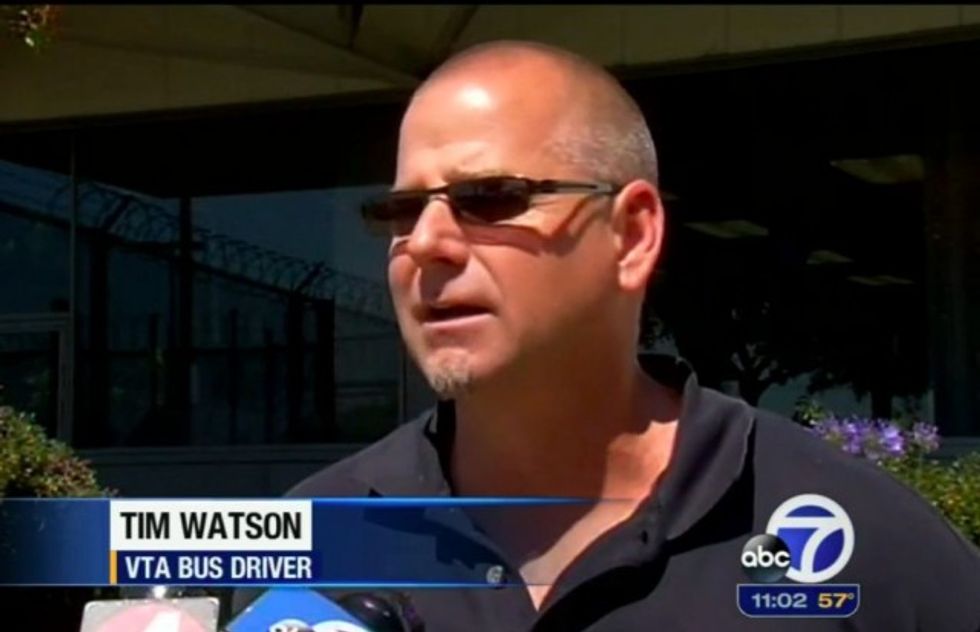 Image source: KGO-TV
"What I'm really trying to do is to get up without him knowing to look at the little boy," Watson added to the station. "So sure enough, I see the plaid shorts and red shoes. That's what really stuck out in my mind."
Watson radioed police — and they were waiting when the suspect, 23-year-old Alfonso David Edington, got off with the boy at a train station in Fremont, about 12 miles north of where the little boy was last seen.
"So I open my door one slowly, giving them time to get prepped and ready to go," Watson told KGO. "I open up door two, the gentleman walks out calm, cool, collected as can be and they take him down on the spot."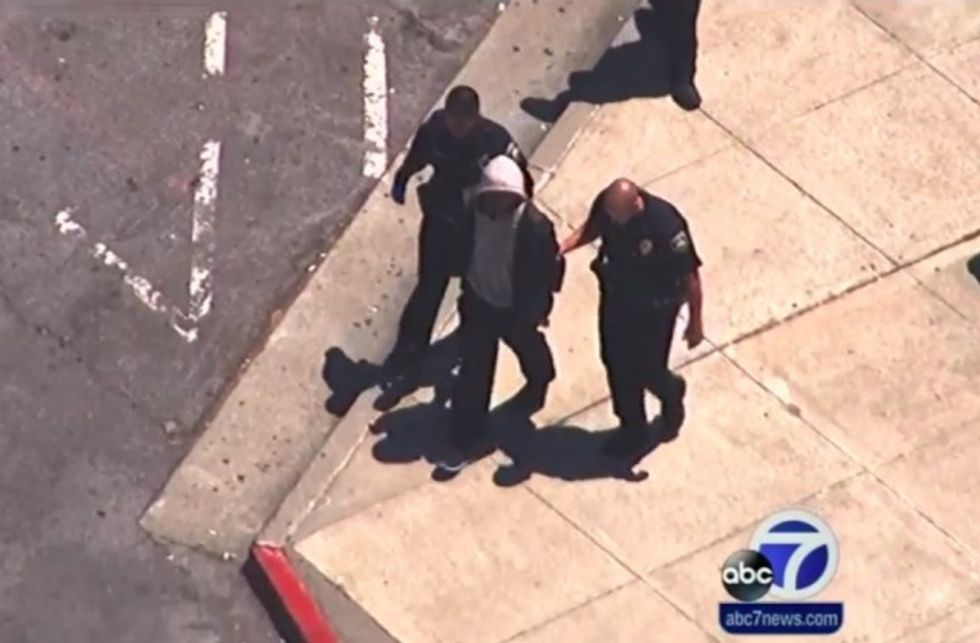 Eddington in custody. (Image source: KGO-TV)
After things calmed down and the boy was reunited with his parents in Milpitas, Watson said the gravity of the situation took hold.
"And that's when my own kids came to mind and I just broke down," he told KGO. "I couldn't hold myself down. I just had to go inside the bus and reflect."
Police said the suspect has no connections to the family, but they want to know what his intentions were, the station noted.
As for Watson? "The bus driver's a hero, an absolute hero," a police spokesman said on camera.
(H/T: The Huffington Post)
—
Follow Dave Urbanski (@DaveVUrbanski) on Twitter