Pro golfer Erik Compton has had two heart transplants over the course of his 35 years.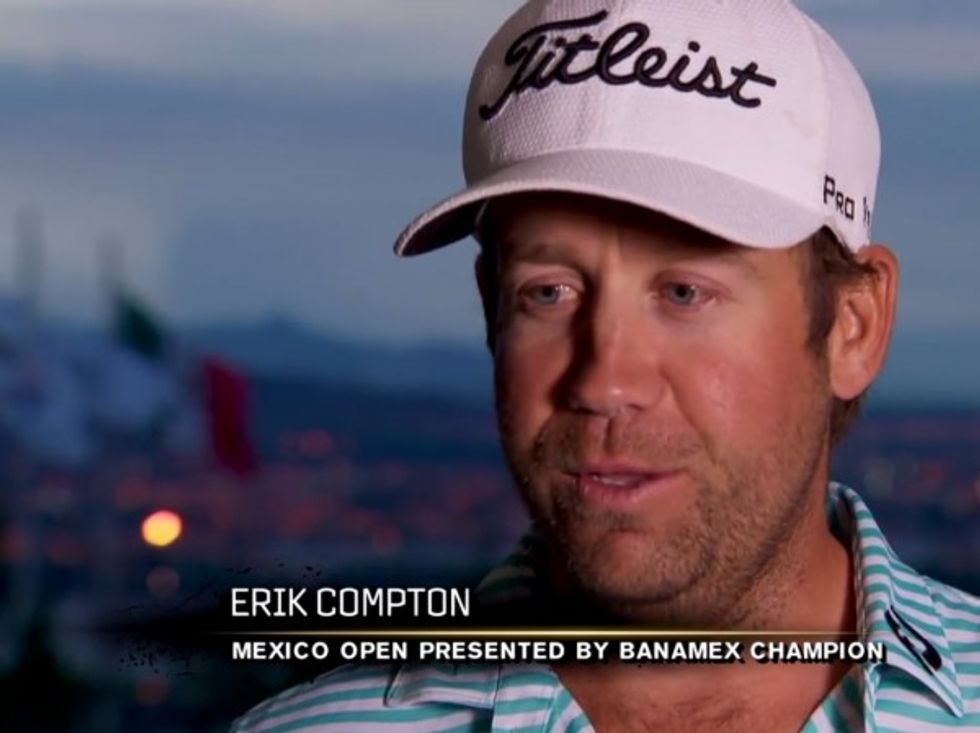 Image source: YouTube
He had one at the age of 12 after being diagnosed with a serious ailment that weakened and enlarged his heart, making it difficult for it to deliver blood to the body.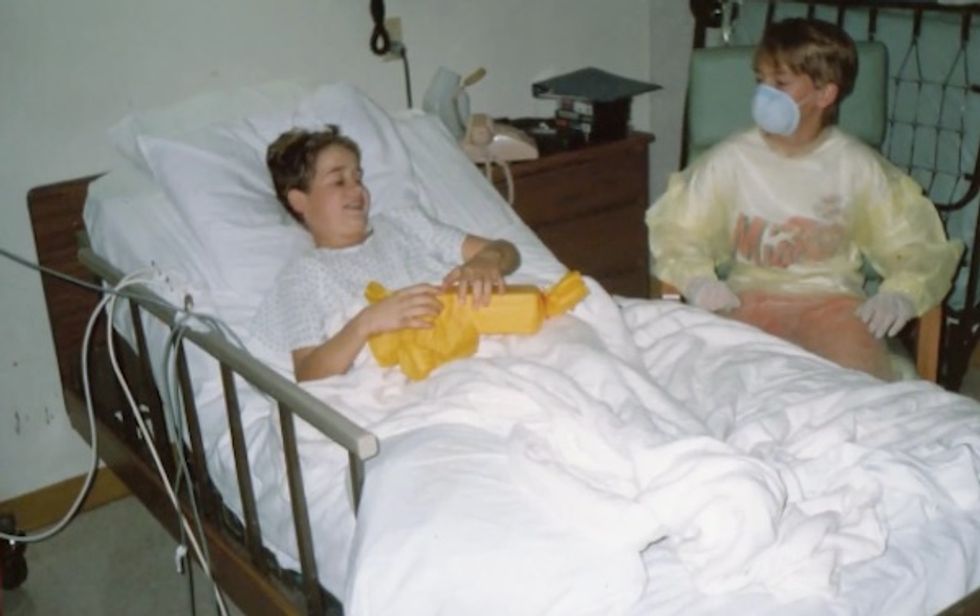 Image source: YouTube
Then Compton cheated death in 2008, surviving a serious heart attack often referred to as a "widow maker." He then received another heart from an anonymous donor.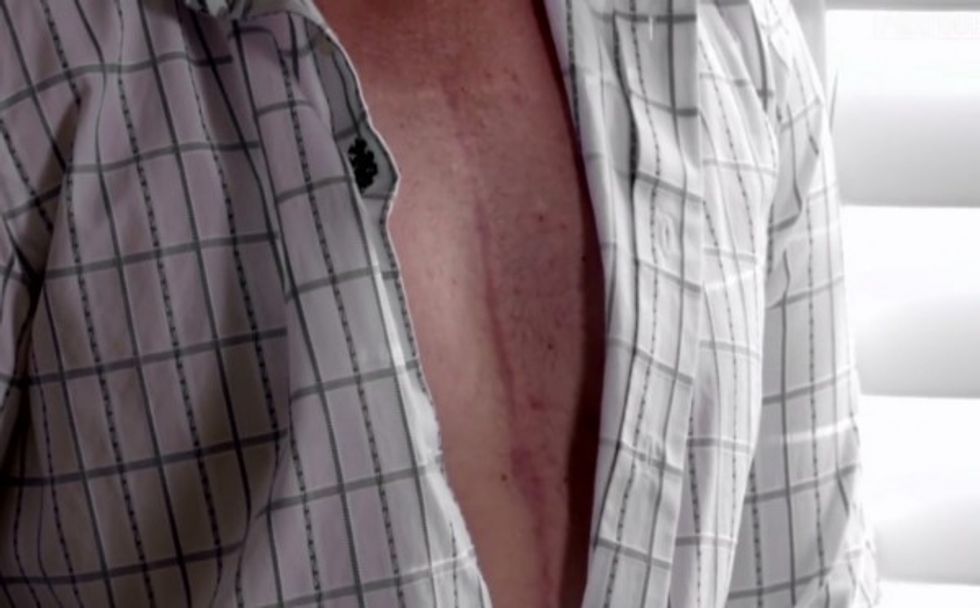 Image source: YouTube
Compton has had a successful golf career ever since, even playing in the Masters tournament earlier this year. He also uses his status a touring pro to spread the word about transplants and organ donation. In 2013 Compton received the inaugural PGA Courage Award.
After everything he's gone through, Compton surely knows a few things about life's crucial moments — but nothing could have prepared him for the surprise that came his way earlier this week.
On Wednesday, the night before the Memorial Tournament kicked off, Compton visited Tucci's Restaurant in Dublin, Ohio. According to Tucci's General Manager Chelsea Emans, Compton has stopped in the previous two years for a pre-tournament dinner.
Emans, speaking to TheBlaze on Sunday, said Compton requested a table on the patio but it was packed. So they offered him a spot in the restaurant's "tranquil area" on the other side of the building.
One of the managers escorted Compton to his table and then grabbed a waitress whose customers were almost finished eating. While describing her new special guest, the manager told the waitress that Compton is "a golfer and he's had two heart transplants."
Her eyes grew wide.
Emans said the waitresss told the manager that her nephew died in a motorcycle accident 7 years ago: "My nephew's heart went to a pro golfer," she said.
What happened next was called a "beautiful" and "tearful" meeting between the server and Compton, who out of nowhere got to speak to a relative of the person whose heart beats in his chest today.
CBS Sports anchor Jim Nance shared the story Sunday afternoon during the broadcast of the final round of the Memorial Tournament.
Jim Nantz and the @GolfOnCBS crew just shared an absolutely incredible @ErikCompton3 story... http://t.co/JqQEnSU6Zp

— PGA TOUR (@PGATOUR) June 7, 2015
Watch the PGA's player profile of Compton.
Honoring the request for privacy from the server, her name was not included in this story.
__
Follow Mike Opelka (@Stuntbrain) on Twitter.