President Barack Obama was dismissive of a court ruling against his executive immigration actions from last year, but said the administration is "aggressively" appeal the rulings.
"With respect to immigration, obviously, I am frustrated by a disparate court ruling that is going through the appeals process," Obama said during a press conference Monday after the G-7 summit in Germany.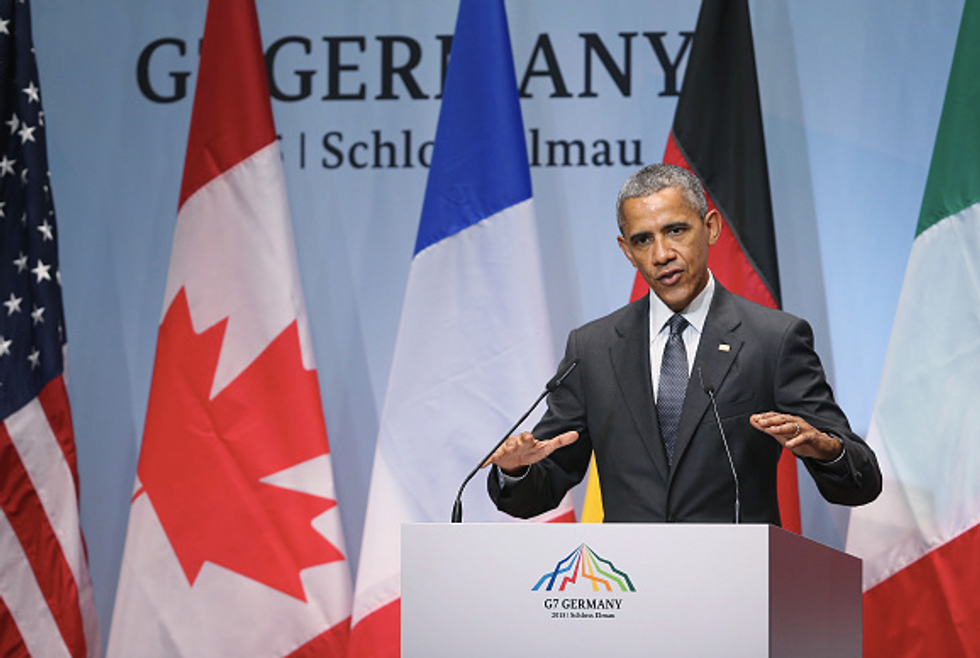 President Barack Obama speaks to the media at the conclusion of the summit of G-7 nations at Schloss Elmau, June 8, 2015 near Garmisch-Partenkirchen, Germany. (Photo by Sean Gallup/Getty Images)
Obama stressed that he believed the administration is acting lawfully.
"The United States is a government of laws and separations of powers, even if it is an individual district court judge making the determination, we've got to go through the process to challenge it," Obama said.
Last November, Obama took executive actions to shield about 5 million illegal immigrants from deportation. However, Texas and 25 other states challenged the actions as unlawful and requiring congressional authorization.
In February, U.S. District Judge Andrew Hanen temporarily halted the portions of executive actions. In May, the U.S. Fifth Circuit Court of Appeals upheld the injunction.
Obama called on Congress to enact immigration reform to provide a pathway to citizenship for the 11 million illegal immigrants in the United States. He accused the Republicans of taking a "shortsighted approach" to the issue.
"I suspect it will be a major topic of the next presidential campaign," Obama said.