President Barack Obama said again that the United States does not yet have a complete strategy for facing the Islamic State.
"When a finalized plan is presented to me by the Pentagon, then I will share it with the American people," Obama said Monday during a press conference at the G-7 Summit in Germany.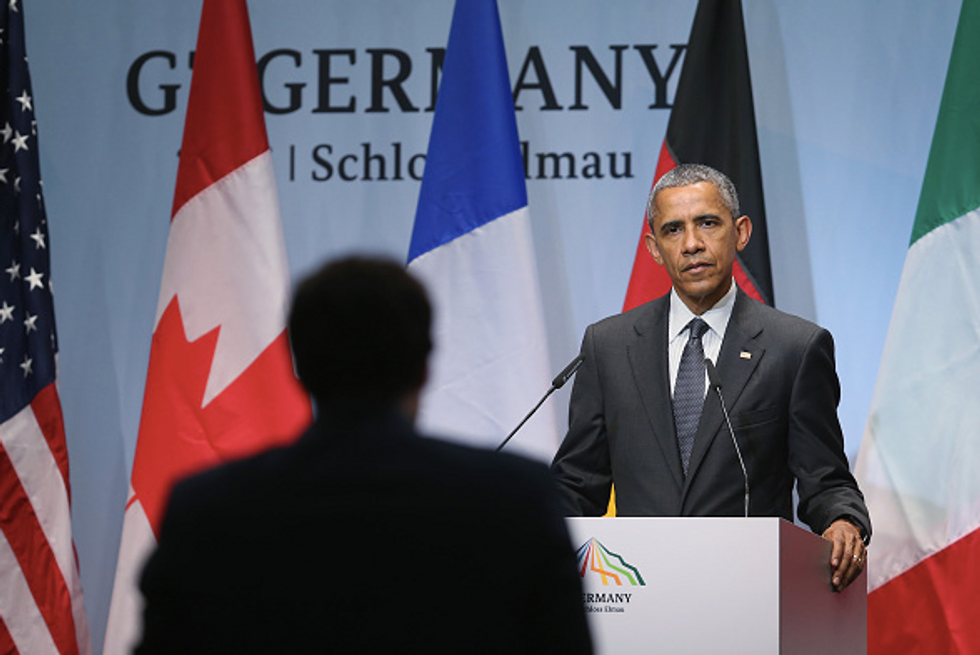 President Barack Obama listens to a reporter's question as he speaks to the media at the conclusion of the G-7 summit at Schloss Elmau,June 8, 2015 near Garmisch-Partenkirchen, Germany. (Photo by Sean Gallup/Getty Images)
"We don't yet have a complete strategy because it requires commitments on the part of the Iraqis as well about how recruitment takes place, about how training takes place," Obama said. "So the details of that are not yet worked out."
Obama had a similar assessment last August, saying during a White House news conference, "We don't have a strategy yet." The Sunni militant group that has made significant gains across Iraq and Syria, including defeating Iraqi forces in Ramadi last month.