Leo Lech is picking up the pieces after a SWAT team destroyed his house in a day-long standoff with an armed shoplifting suspect.
Authorities said Robert Jonathan Seacat, 33, was on the run from police who suspected him of shoplifting when he entered the Greenwood Village, Colorado, home, beginning a 20-hour standoff, KMGH-TV reported.
Hours later, police detonated explosives into every room of the house in an attempt to get the armed suspect to surrender. A 9-year-old boy was inside the house at the time, but his mother and emergency dispatchers were able to get the child to come outside.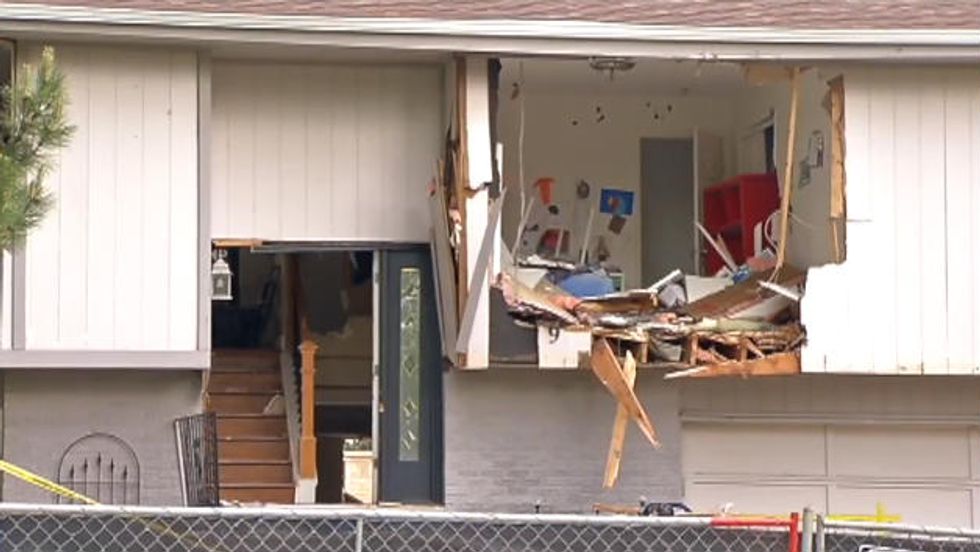 Image source: KMGH-TV
The standoff was ultimately successfully for police, who were able to apprehend the suspect, but the mess left behind has Lech infuriated.
"In any civilized nation this is the act of paramilitary thugs," Lech said. "They chose to turn this house into something that resembles Osama bin Laden's compound. This is an abomination. This is an atrocity."
Lech has owned the home for two years and was renting it out to his son, John Lech. Leo Lech said he has insurance that will cover damages to the home itself, but his son doesn't have renter's insurance, so whatever belongings were destroyed are a complete loss, including an engagement ring that belonged to John's great-great grandmother. The ring survived both world wars but, as Lech later put it, it couldn't withstand the attack of an American police force.
According to KMGH-TV, police used chemical agents, flash-bang grenades and a "breaching ram" to try to get the suspect out of Lech's home. Seacat fired his gun right as officers tried to arrest him. Charges against Seacat are still pending.
"My reaction is sadness. There is a family that lived there and they've lost everything," neighbor Ardis Smith said of the damage left behind.
The damage came after police say the suspect cut off communication with them even after they met two out of three of his demands. When attempts to negotiate with Seacat failed, police blew several holes through the walls.
The Greenwood Village Police Department later told Lech it was not responsible for the damage. Lech said the city would not return his calls.
The city manager's assistant, Matt Corhs, said they have tried reaching out to Lech and have also tried to contact its insurance company to resolve the matter, KDVR-TV reported.
(H/T: KMGH-TV)
–
Follow Jon Street (@JonStreet) on Twitter