An Australian woman appearing as a witness in a murder case didn't want to comment to the press, and she allegedly made that painfully known to one reporter.
Briskly pushing a baby stroller down the sidewalk as reporters rushed after her, microphones thrust in her face, a 23-year-old woman took her lit cigarette and allegedly stubbed it on Nine Network reporter Alex Bernhardt's face. Prior to this incident, she blew smoke in reporters' faces.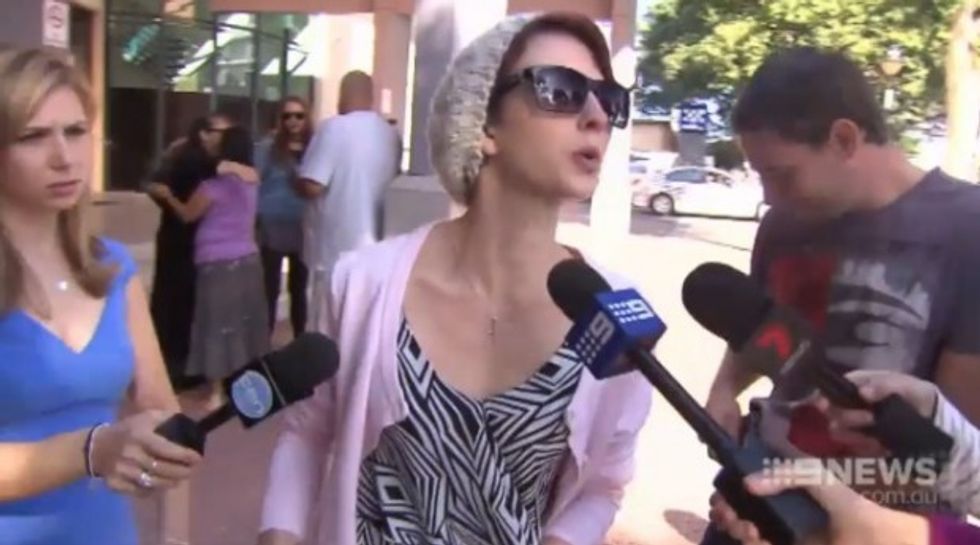 The woman first blew smoke into reporters' faces. (Image source: Network Nine)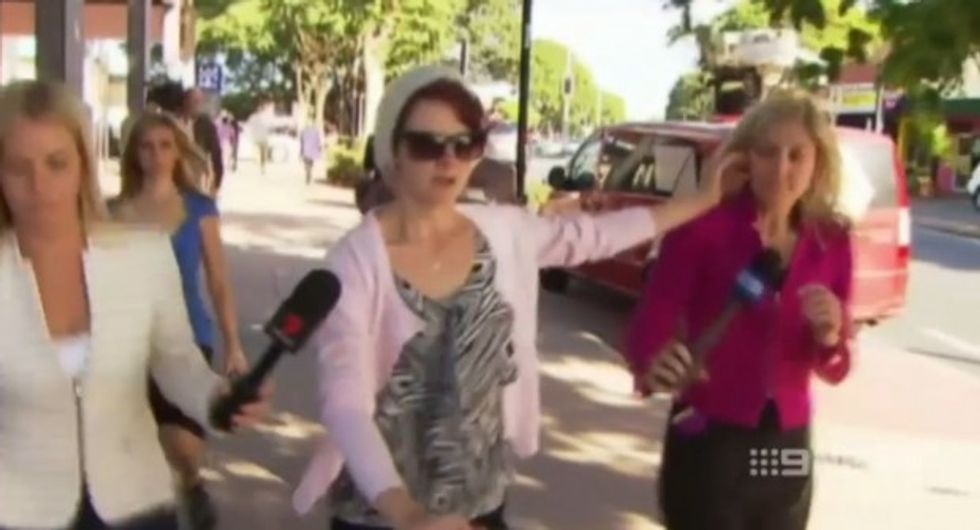 Then she appeared to press her lit cigarette onto a reporter's face. (Image source: Network Nine)
Here's video of the scene:
In the more detailed video posted by the network, after appearing to hit Bernhardt with the cigarette, the woman said "get out of my way." A man following the woman then came up and made a loud shout, like a dog bark, that caused reporters to jump back.
Just had a woman stub her lit cigarette into my face at Caboolture Court...Charming.

— Alex Bernhardt (@ABernhardt9) June 7, 2015
Berndardt, who was not significantly hurt in the incident, told her network that reporters shouldn't have to deal with actions like this on the job. According to Nine Network, the woman was charged with public nuisance.
(H/T: Gawker)