A World War II veteran who wants to have a reunion with his former shipmates but wasn't sure if any of them are still around turned to a very modern tool: Facebook. His daughter posted a picture of him holding a sign seeking out his comrades.
The photo is going viral — and turning up results.
"Ramond Devere Johnson was a Signal Man on LST 218 in World War ll and he was wondering if any of his Shipmates are still around!! Please Share with Everyone so he could have a reunion!" Cheryl Johnson Brown wrote in a caption accompanying the photo of her father.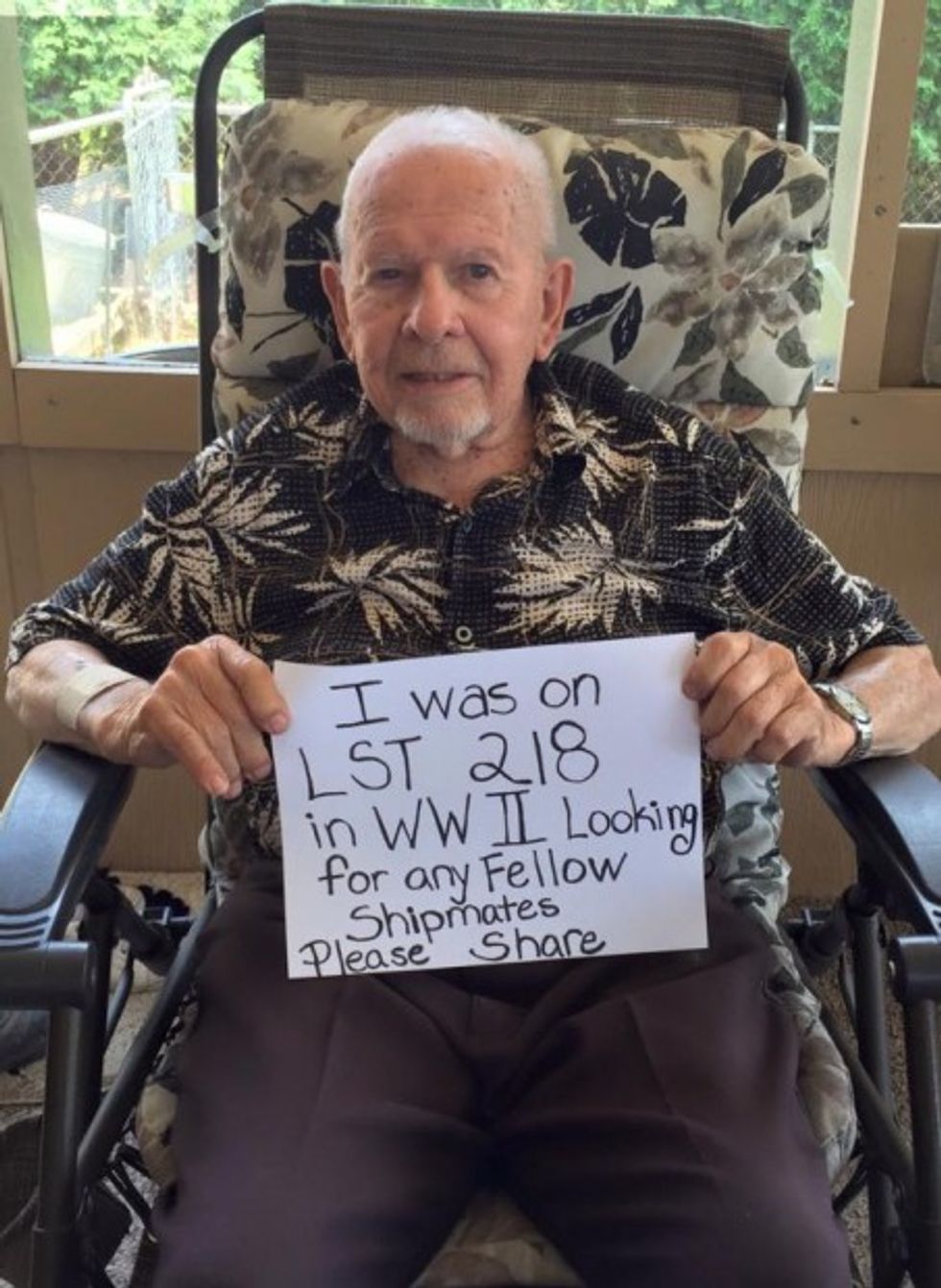 Image source: Cheryl Johnson Brown/Facebook
"He's 92 yrs old! I pray we can find a few men from his ship!" she added later.
Johnson Brown shared the photo with the U.S. Navy's Facebook page on Saturday and it's spread from there, getting more than 52,000 likes and over 800,000 shares as of Tuesday morning.
What's more, they've made contact with some of the men who were on the ship.
"I'm shocked too, my dad is going to just cry tomorrow — he keeps saying to me, 'they are all dead,' and I have found several that are alive," Johnson Brown said, according to WTIC-TV.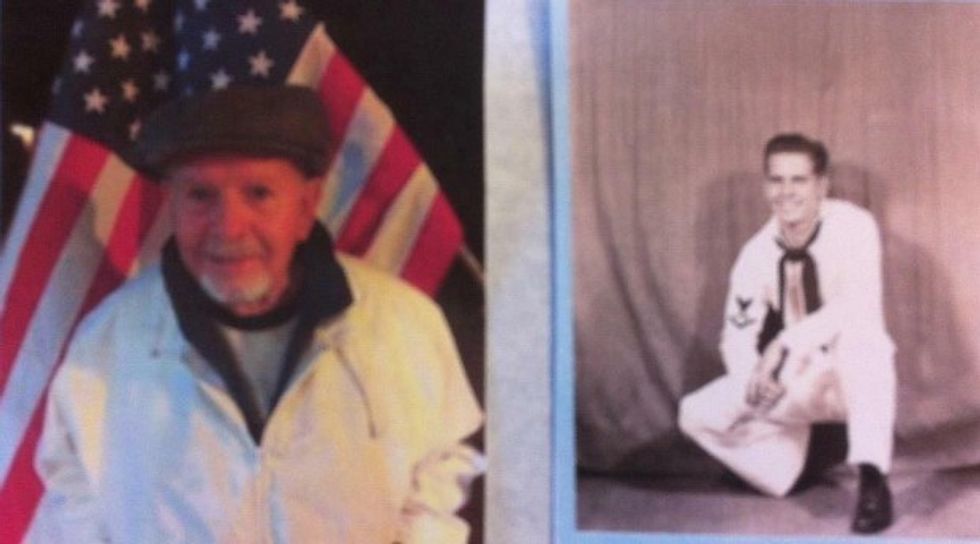 Image source: Cheryl Johnson Brown/Facebook
Some family members of deceased shipmates have posted on the thread, and people have also used the viral post as a springboard to share pictures and stories of other WWII veterans as well.
In a related post, Johnson Brown shared more old-time pictures of her father, including her parents' wedding photo. She said a man named Art on the LST 218 had a picture with three women in it. Ramond Johnson, she said, picked one for a date and the rest is history.
"Told Art I want her...," Johnson Brown wrote. "My dad says best blind date he has ever had and it lasted because I haven't died."