An Iraq War veteran says he has no plans to remove the American flag from his front porch after his homeowners association told him it has to come down.
Daniel Toner, who rents a home in the Belmont Park community of Suffolk, Virginia, said he was first told the flag was OK, but then was informed that it had to be approved and Toner would have to wait to put it up.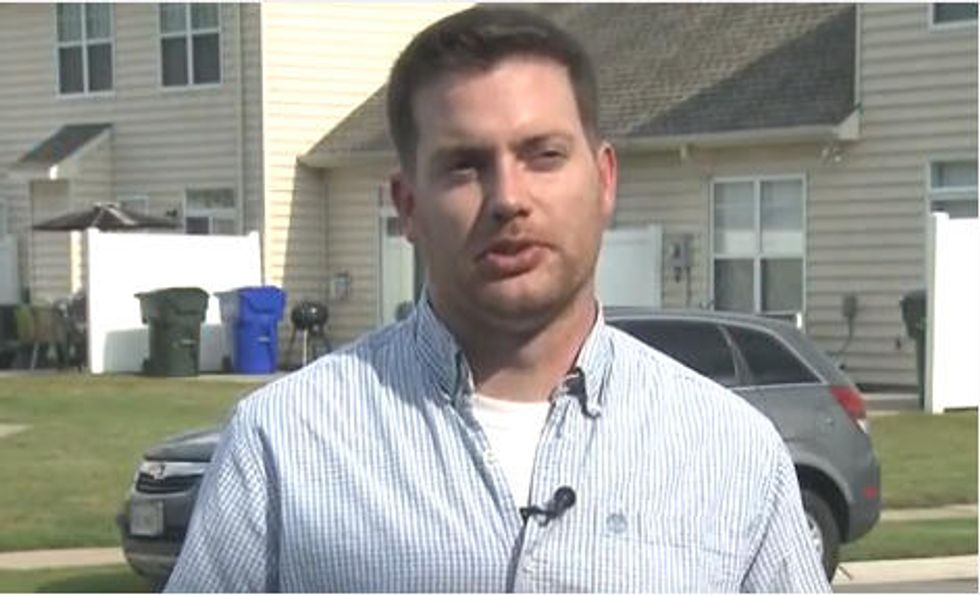 Image source: WAVY-TV
Toner told WAVY-TV he knew the homeowners association had certain regulations, so he contacted the property manager at Chesapeake Bay Management Inc. before he brought out the flag to make sure everything was above board.
He received an email back saying it was acceptable to fly a flag from his house as long as he followed the guidelines. But not long after, he received another message telling him to take it down.
Property manager Kimberly Katz admitted to speaking too early in the previous email, and said a resolution that would have made it acceptable to fly a flag had not yet been approved.
Toner was outraged.
"This is something that shouldn't be happening here in Hampton Roads," Toner said.
Management company president Dana Shotts-Neff said the association has "no intention of denying anyone the right to fly the American flag," but because it's considered an alteration to a home, residents need to apply for permission first.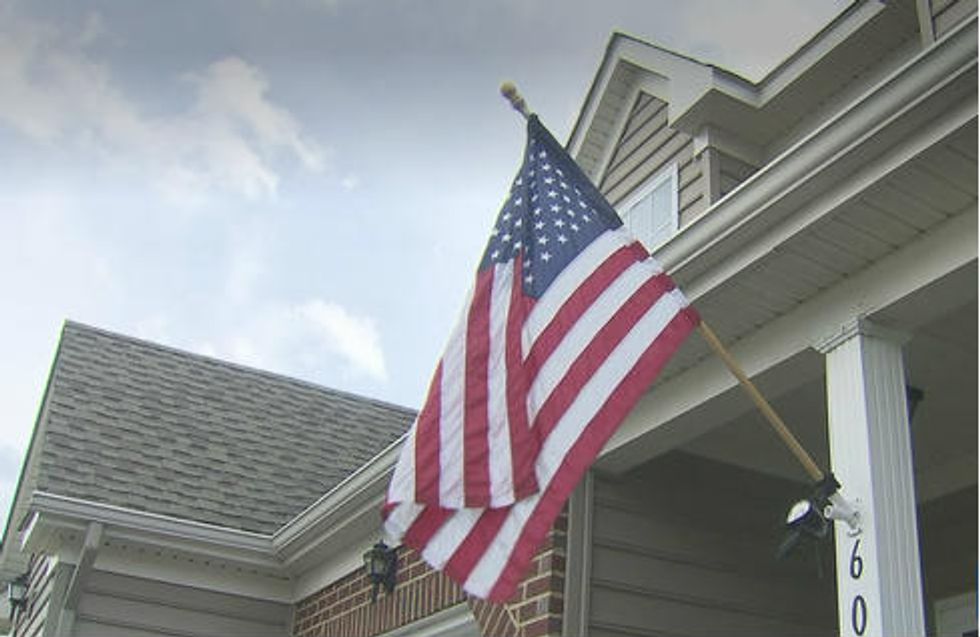 Image source: WAVY-TV
Toner said that's "absolutely ridiculous."
"You shouldn't even have to ask permission to have an American flag on your property," Toner told WAVY.
He pointed out that the right to fly an American flag is one that Congress has specifically addressed.
According to the Freedom to Display the American Flag Act of 2005:
A condominium association, cooperative association, or residential real estate management association may not adopt or enforce any policy, or enter into any agreement, that would restrict or prevent a member of the association from displaying the flag of the United States on residential property within the association with respect to which such member has a separate ownership interest or a right to exclusive possession or use.
The law does, however, limit an individual's right to fly the flag for "any reasonable restriction pertaining to the time, place, or manner" to protect the interests of condominiums associations, cooperative associations and residential real estate associations.
While the homeowners association sorts out its regulations, Toner said he has no plans to take down Old Glory.
"That flag is staying right where it is," Toner said.
(H/T: WAVY-TV)