The principal of North Miami Senior High School has been fired for defending the former McKinney, Texas, police officer who was caught on video pulling his firearm on minors and wrestling a 15-year-old to the ground while responding to reports of a disturbance at a pool party.
The principal, Alberto Iber, recently posted a public comment on Facebook, claiming that Cpl. Eric Casebolt acted appropriately.
"He did nothing wrong. He was afraid for his life. I commend him for his actions," he reportedly wrote.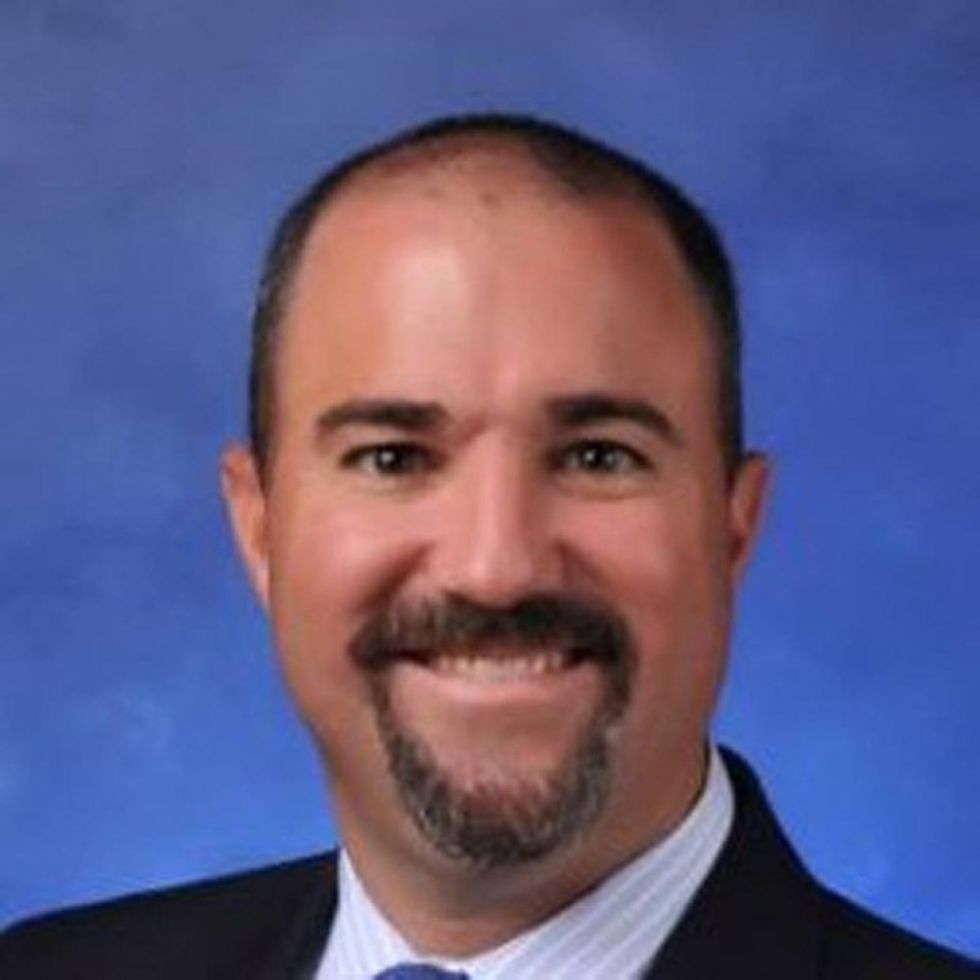 Miami-Dade County Public Schools
The Facebook post reportedly sparked intense backlash from the community. The Miami Herald reports that 99 percent of the students at North Miami Senior High School are minorities.
Miami-Dade County Public Schools Superintendent Alberto M. Carvalho insinuated that the principal's comments were "insensitive" and "unacceptable."
"Judgment is the currency of honesty. Insensitivity — intentional or perceived — is both unacceptable and inconsistent with our policies, but more importantly with our expectation of common sense behavior that elevates the dignity and humanity of all, beginning with children," he said in a statement.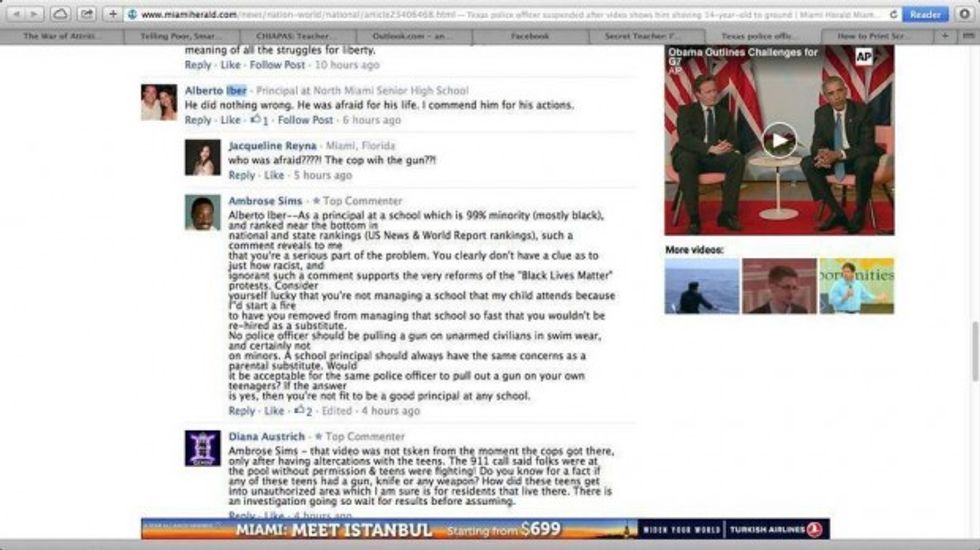 Screengrab via the Miami Herald
Iber later said he regrets posting the comment publicly because of the outcome, but didn't seem to back off his "personal opinion."
"I support law enforcement, and also the community and students that I serve as the proud principal of North Miami Senior High. The comment I posted was simply made as the result of a short video that I watched and my personal opinion." he reportedly said in a prepared statement to reporters.
Casebolt resigned from the McKinney Police Department on Tuesday amid an investigation into his actions in the viral video of the pool party incident.
(H/T: Mediaite)
---