Baltimore City State's Attorney Marilyn Mosby responded angrily on Wednesday when Fox News producer Griff Jenkins asked her about accusations that she doesn't fully support the police. The tense exchange was captured by news cameras.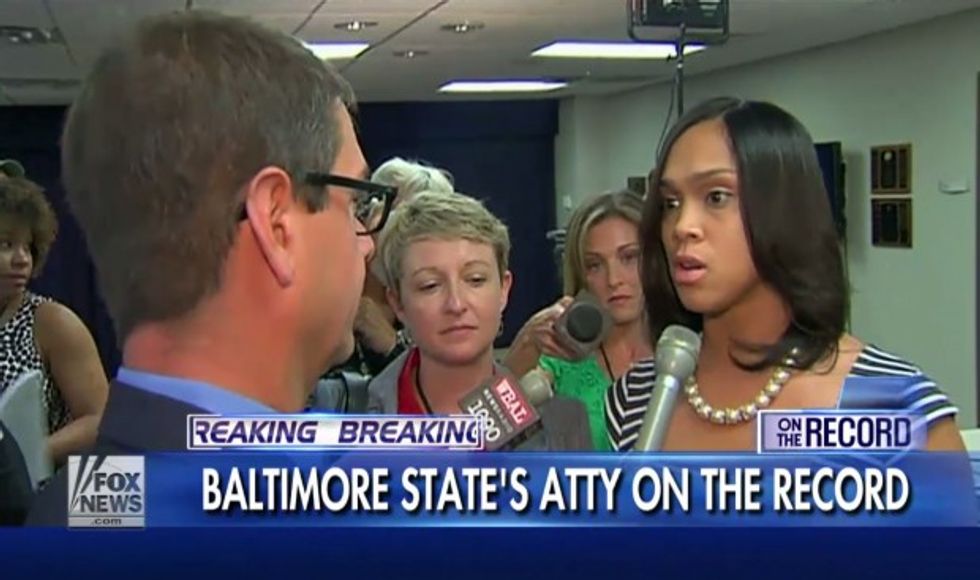 (Fox News)
"Rank and file cops have said that you don't have their backs. What would you like to say to them?" Jenkins asked.
"I'm not going to comment on that," Mosby immediately shot back. "I come from 5 generations of police officers. That's absurd. Of course I have – I work with the police department. We rely on the police department to get these violent repeat offenders off of our streets. That's absurd."
Mosby then walked away from the press.
"On the Record" host Greta Van Susteren provides more analysis on Mosby's reaction and the situation in Baltimore:
(H/T: Fox Nation)
---