A Texas high school softball catcher was caught on a now-viral video elbowing — and toppling — runners trying score during a championship game.
The Needville High School catcher — identified by ESPNw as Megan Crosby — threw an elbow at Huffman Hargrave High School's Demi Janak as she headed to home plate during a 4A championship game Saturday.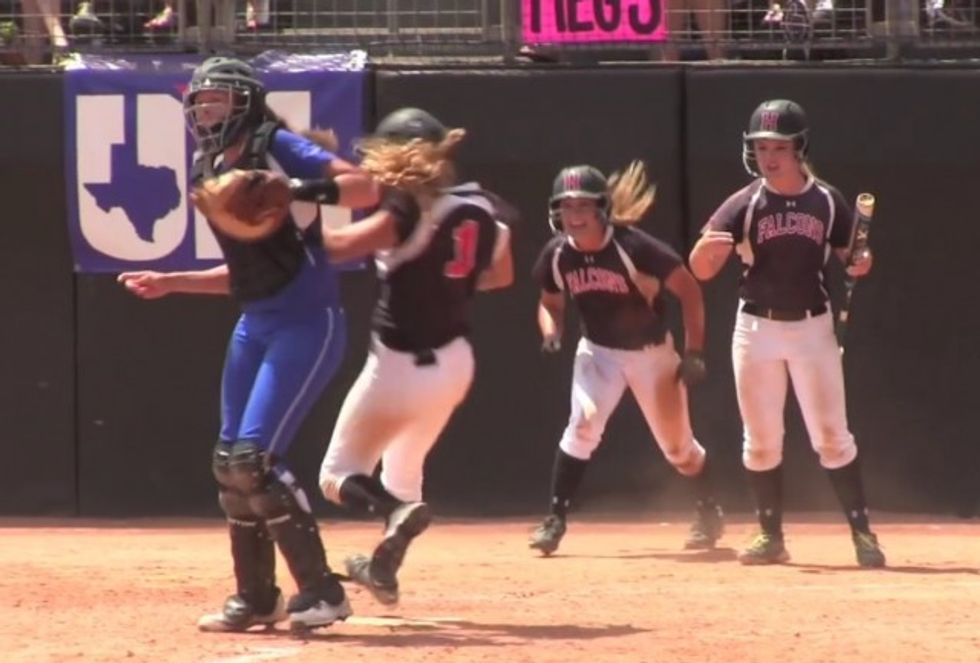 Image source: YouTube
"I was just on the ground and my helmet flew off," Janak told KPRC-TV in Houston. But she got right back up and stepped on home plate.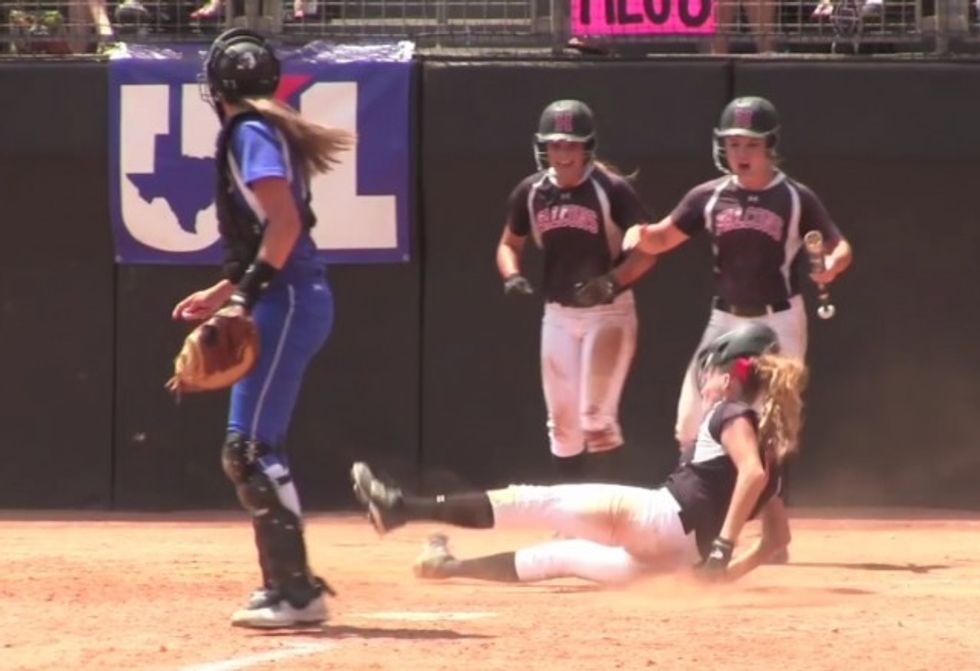 Image source: YouTube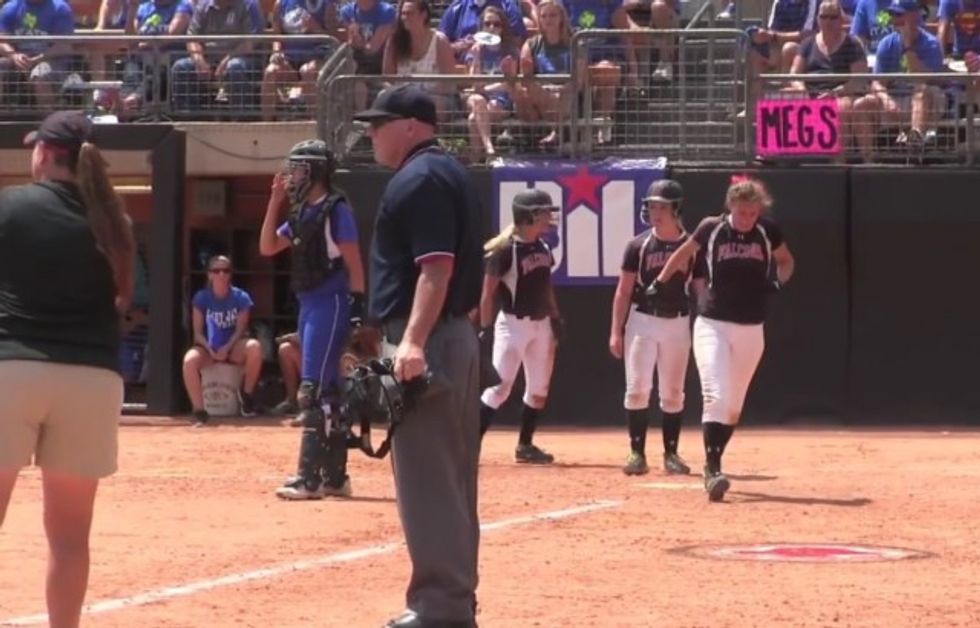 Image source: YouTube
Later in the game, another Huffman Hargrave player rounded third base and headed for home when Crosby apparently elbowed her to the ground as well.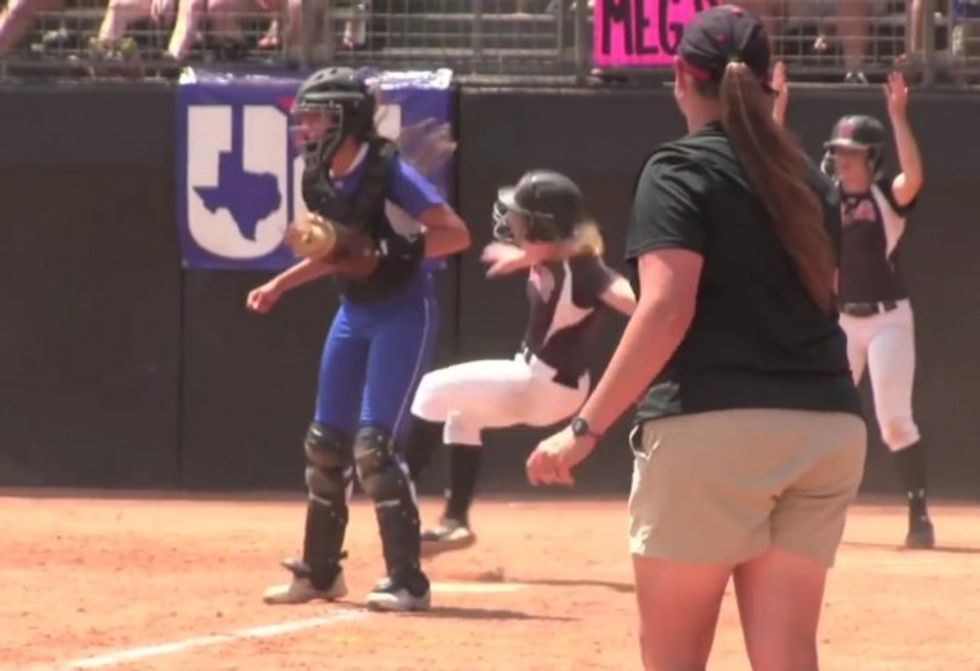 Image source: YouTube
When the second runner got up and stepped on home — well before the throw arrived — she seemed to yell something at Crosby, who then looked as though she yelled right back.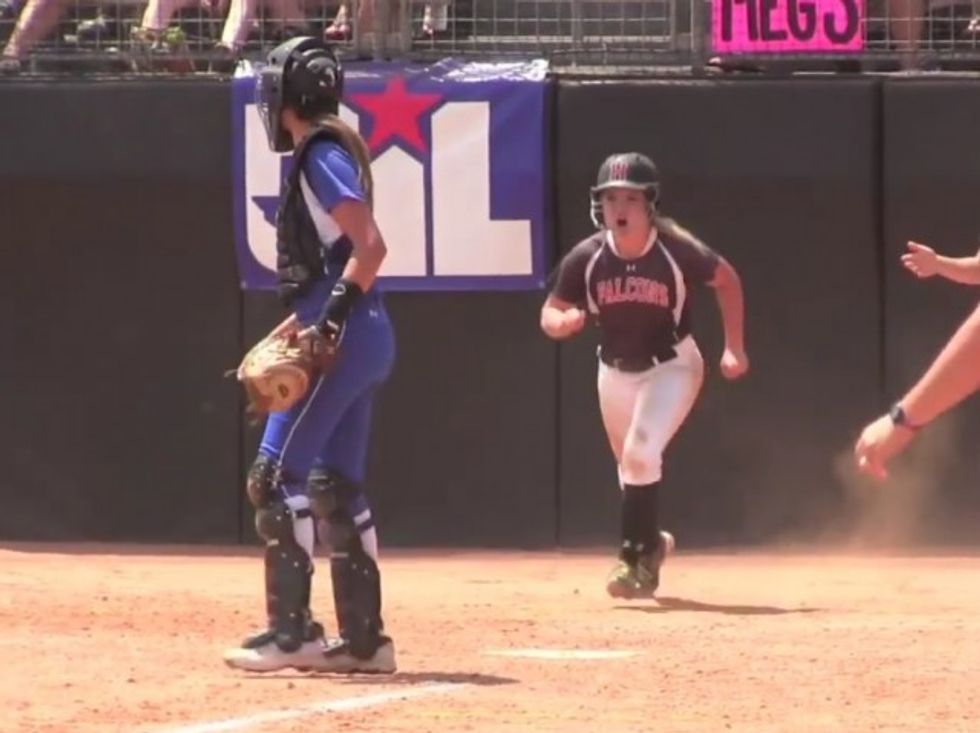 Image source: YouTube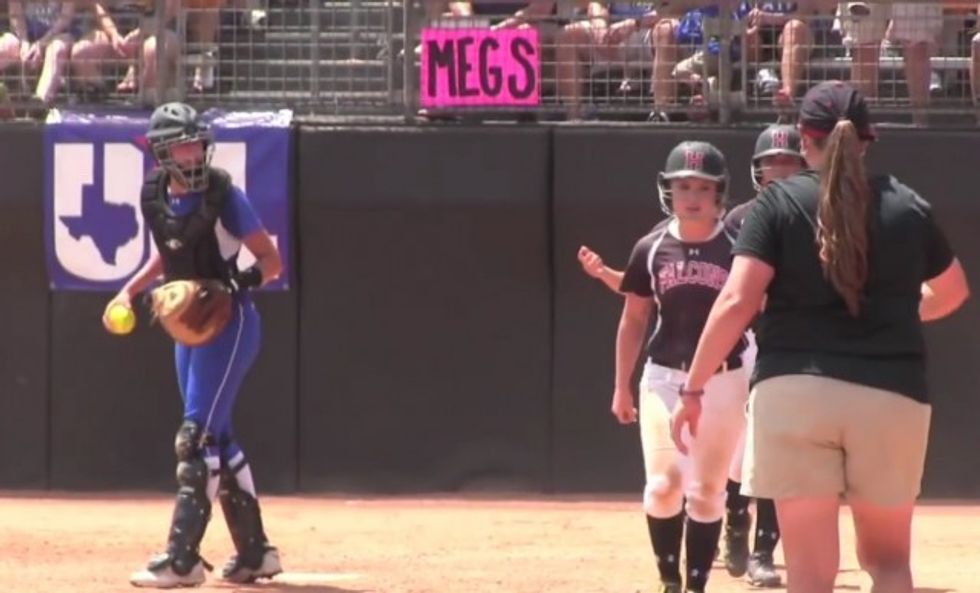 Image source: YouTube
Crosby wasn't ejected and declined KPRC's request for comment. Huffman Hargrave won 6-4.
"I think it fired them up to score some more runs, win the game and come out as champions," Huffman ISD Athletic Director Mike McEachern told the station.
For Janak, the final score matters more than a few extra bruises: "She did what she wanted to do in order to try and keep us from scoring, but it doesn't matter to me because we won overall."
—
Follow Dave Urbanski (@DaveVUrbanski) on Twitter