Newly released footage of a massive female great white shark, nicknamed "Deep Blue," has gone viral and is leaving people wondering if the sea creature is the largest great white shark ever captured on video underwater.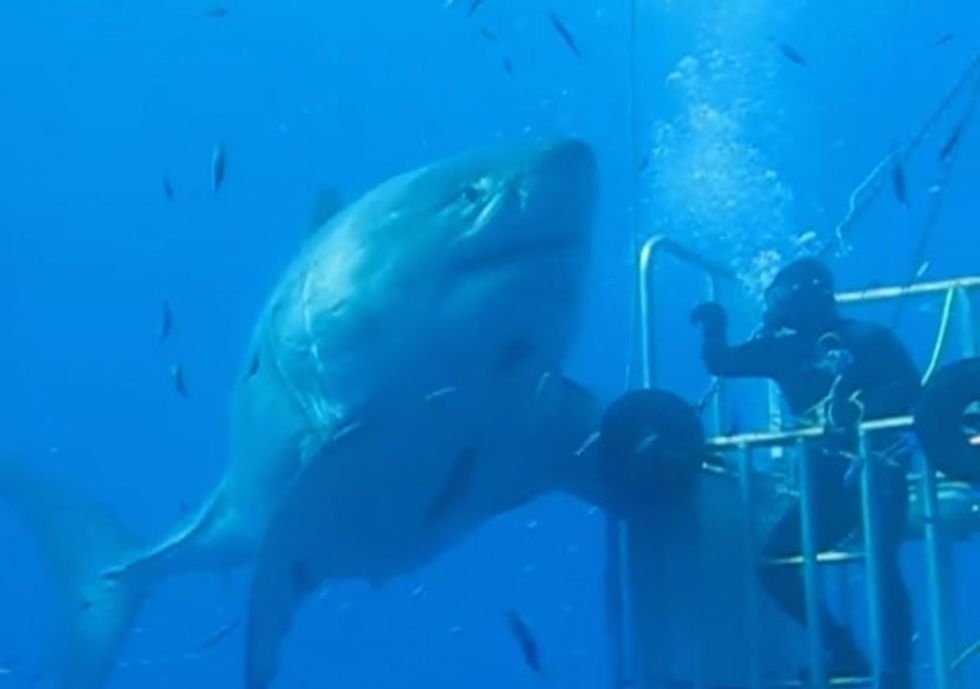 (Screengrab via GrindTV)
Mauricio Hoyos Padilla, a local researcher in Mexico's Guadalupe Island, posted the footage on Facebook on Tuesday and the video racked up over 3.6 million views in just two days. The same shark was reportedly featured on a Discovery network TV program that involved the "tagging" of Deep Blue.
The shark is believed to be roughly 50 years old, over 20-feet long and, as GrindTV puts it, has the "girth of a fat hippo."
Check out the footage below:
DEEP BLUE

I give you the biggest white shark ever seen in front of the cages in Guadalupe Island....DEEP BLUE!!!Este es el tiburón blanco mas grande visto desde las jaulas en Isla Guadalupe...DEEP BLUE!!!

Posted by Mauricio Hoyos Padilla on Tuesday, June 9, 2015
---