A New Mexico man remained behind bars Thursday on felony charges after he was allegedly videotaped sticking a gun in two woman's faces at an Albuquerque public park and pistol-whipping one of them.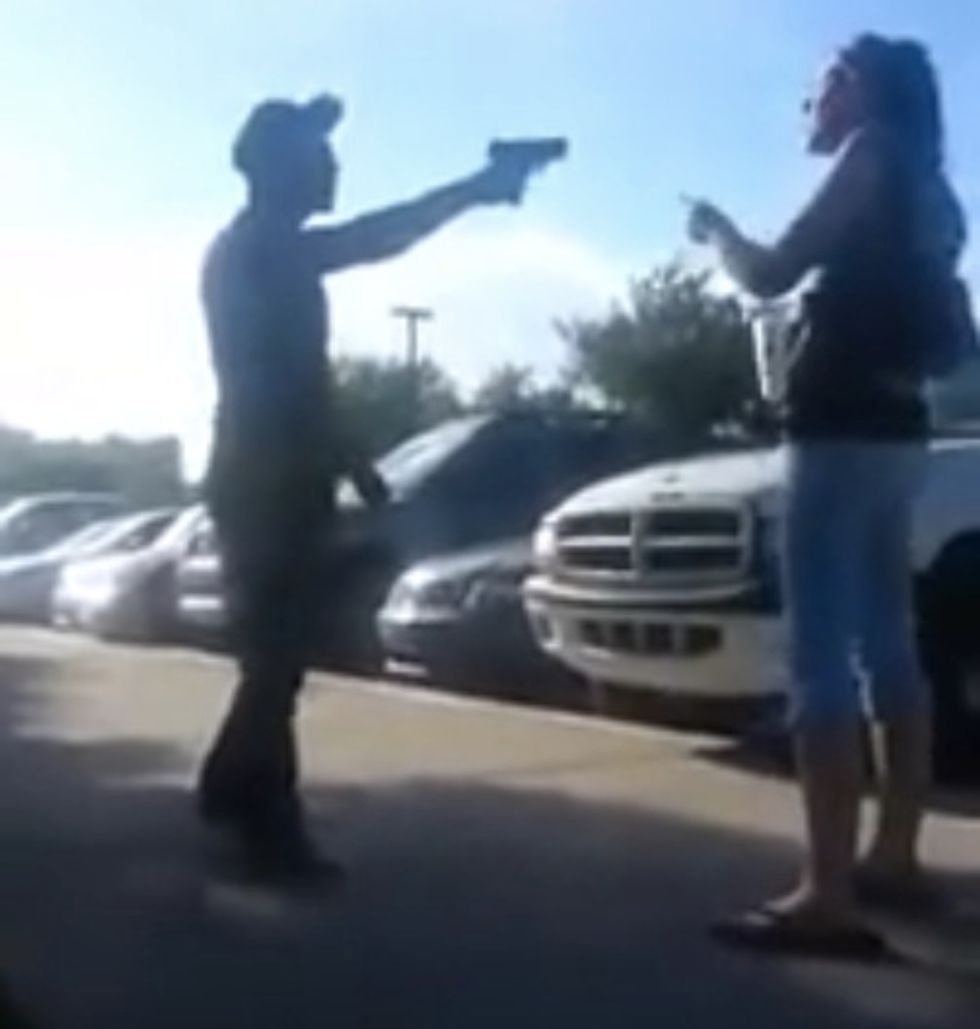 Image source: YouTube
Xavier Amaya, 24, was charged with aggravated assault, aggravated battery and domestic violence, among other offenses in connection with Saturday's incident at Bullhead Memorial Park, KOB-TV reported.
According to the criminal complaint, Amaya's girlfriend saw him bring another woman to the park and got angry — and that's apparently when Amaya pulled out his gun.
In a video posted online, a man police identified as Amaya is seen pointing a gun in one woman's face: "I told you to leave me the f*** alone! Don't touch me! Get the f*** out of my face!"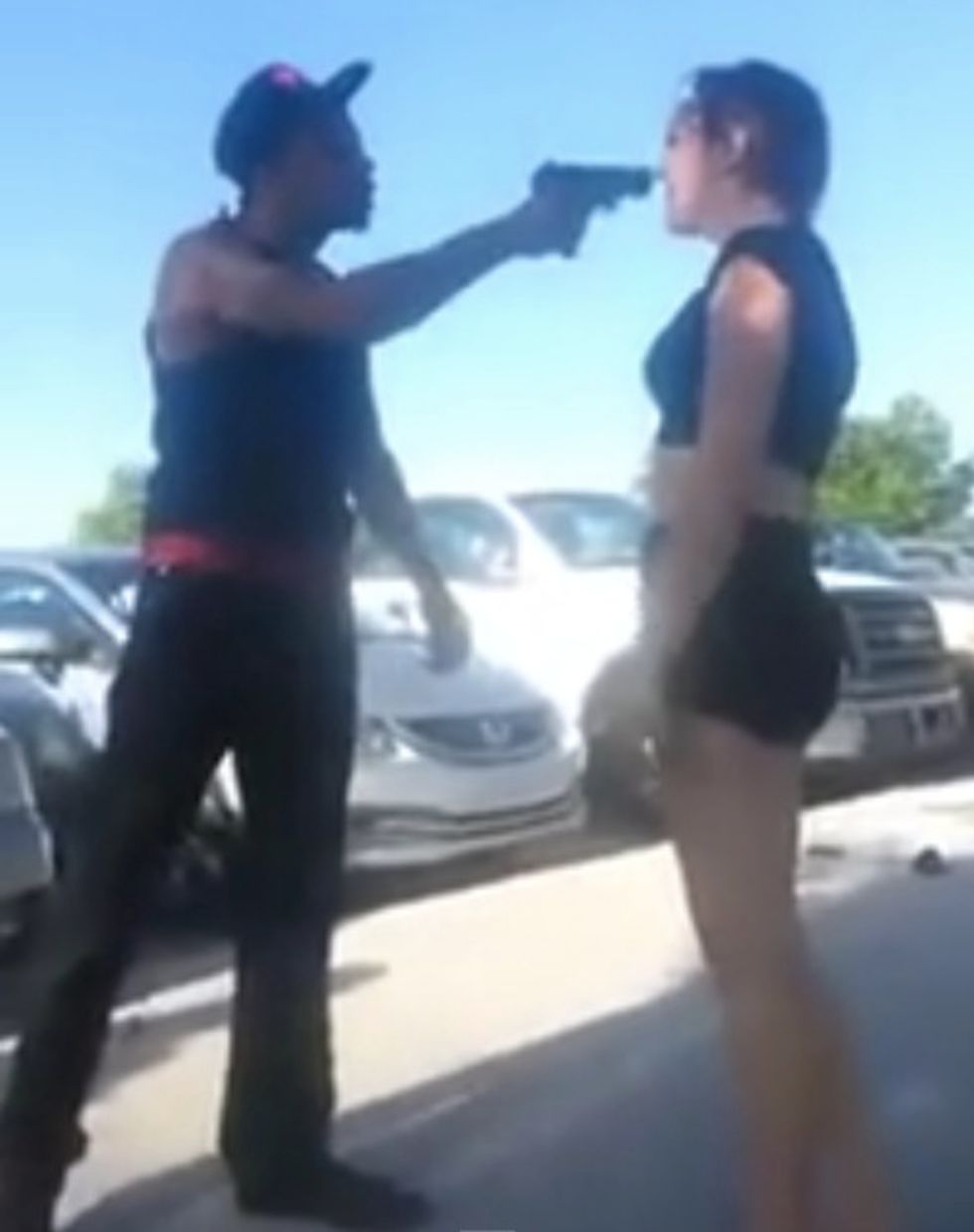 Image source: YouTube
He then pushed the woman backward.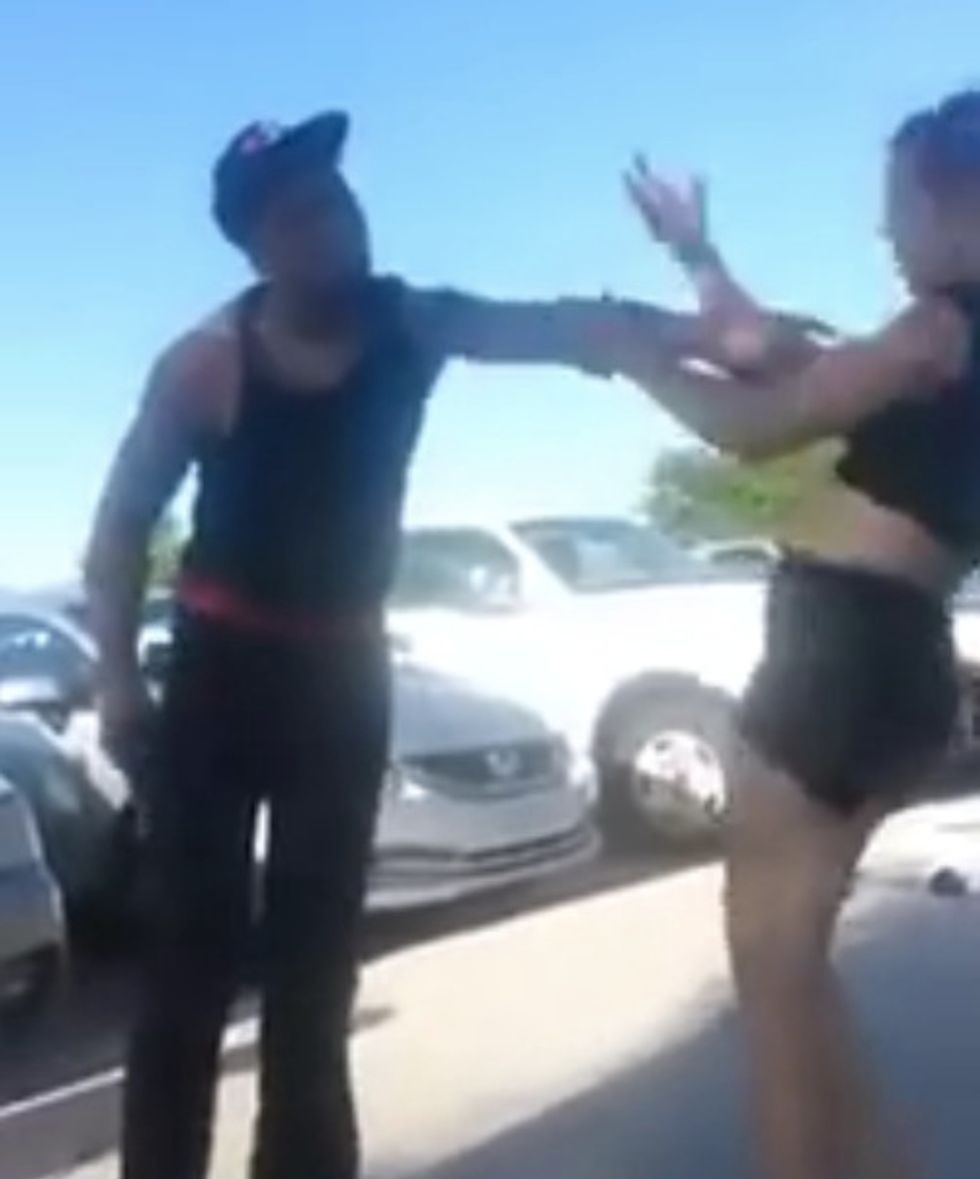 Image source: YouTube
As the video continues, another woman — apparently the girlfriend — is seen arguing with the man, and he pointed the gun in her face and shoved her backward as well.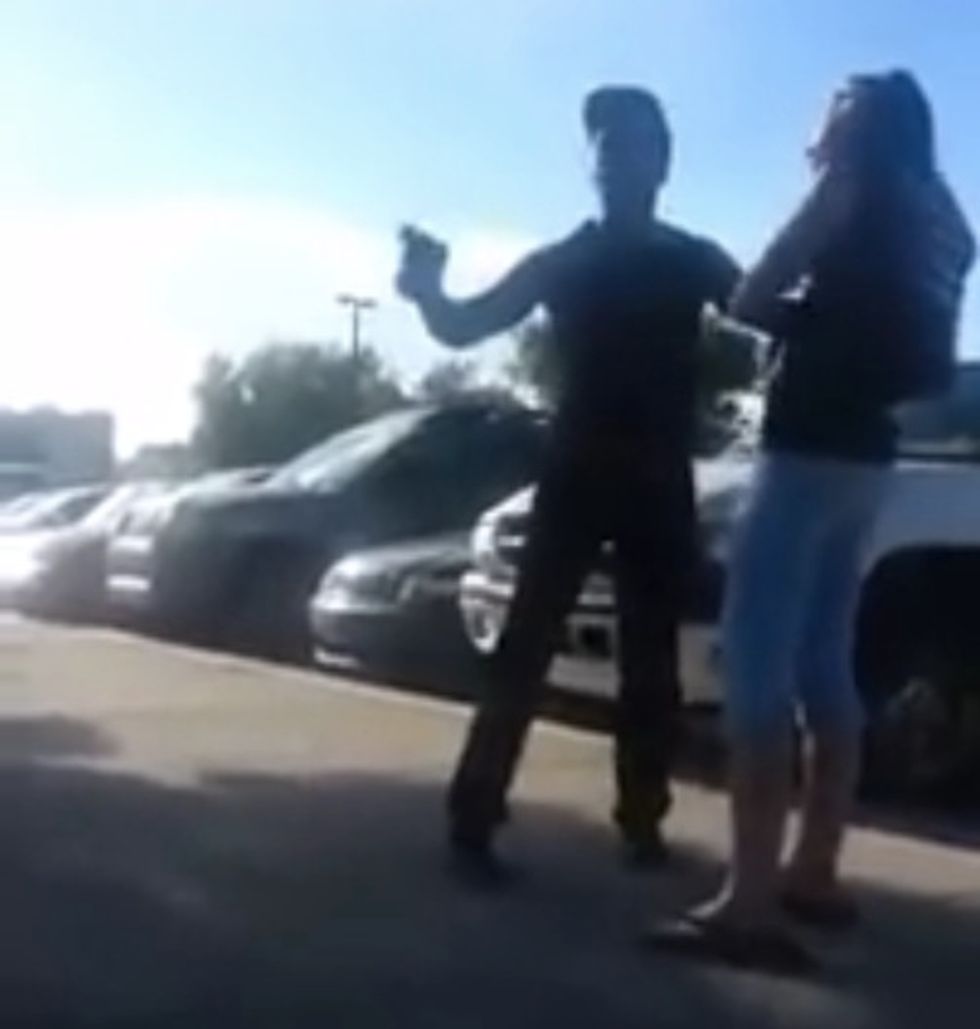 Image source: YouTube
After she followed him into the parking lot, it appears the man struck her, knocking her to the ground as the gun apparently slid across the concrete.
The criminal complaint alleged that Amaya hit the second woman with the gun.
Jenny Wonder told KOAT-TV she recorded the video but didn't know Amaya or his girlfriend. She added that she attended to the girlfriend who was bleeding from the head after the alleged pistol-whipping.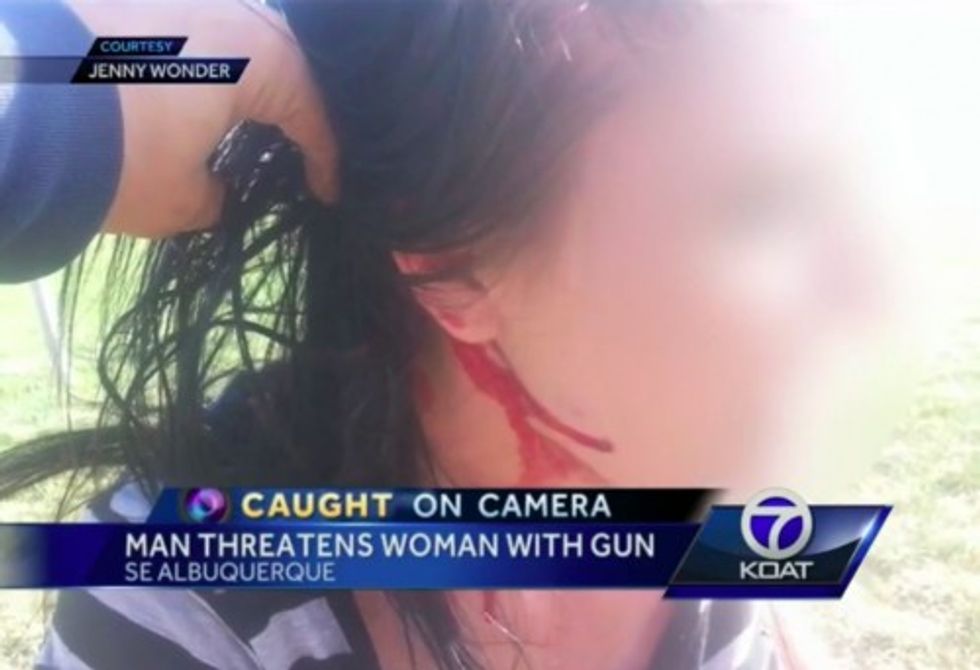 Image source: KOAT-TV
"He kind of flies in from the parking lot with two girls, a big fight going on, and he immediately had the gun out in the girl's face," Wonder told the station, adding that she posted the video online shortly afterward.
"I like to think the social media, blasting that video, sped it up," Wonder told KOAT.
Albuquerque police said the girlfriend refused to complete a written statement or be photographed over fear of Amaya's possible retaliation, KOB reported.
The gun was tagged into evidence, police told KOAT. Amaya has no prior felony convictions, the station added, citing his criminal record.
Amaya was almost released Monday after a judge, told that the arresting officer didn't sign the criminal complaint, dismissed the charges.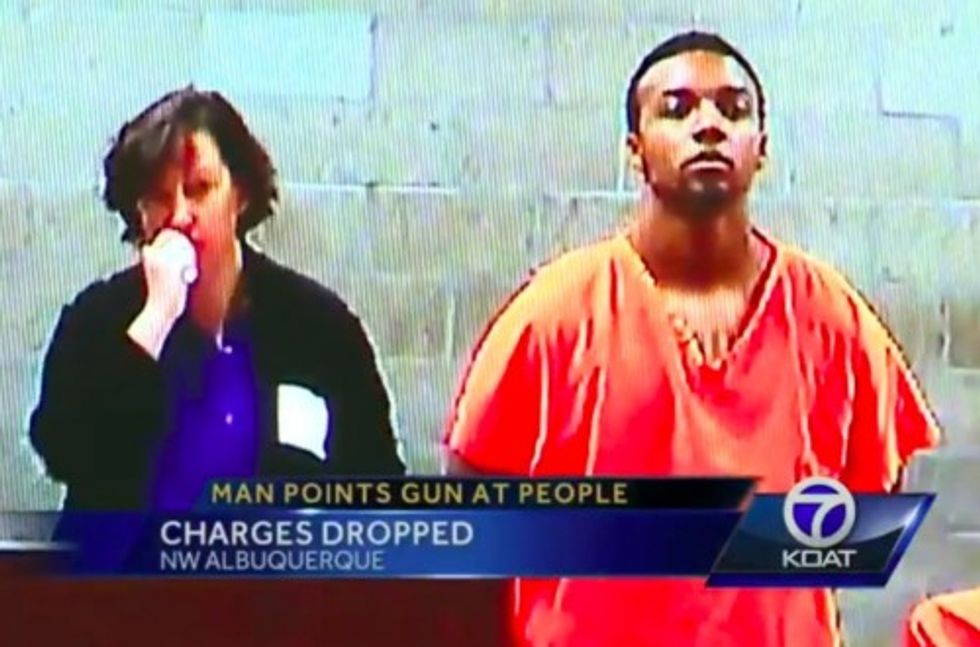 Image source: KOAT-TV
But charges against him were refiled and he was rebooked after the paperwork was corrected, and he never left police custody.
His bond was set at $50,000.
—
Follow Dave Urbanski (@DaveVUrbanski) on Twitter