NEW YORK (AP) -- Dick Costolo will step down as CEO of Twitter after almost five years. It did not disclose a reason for his departure.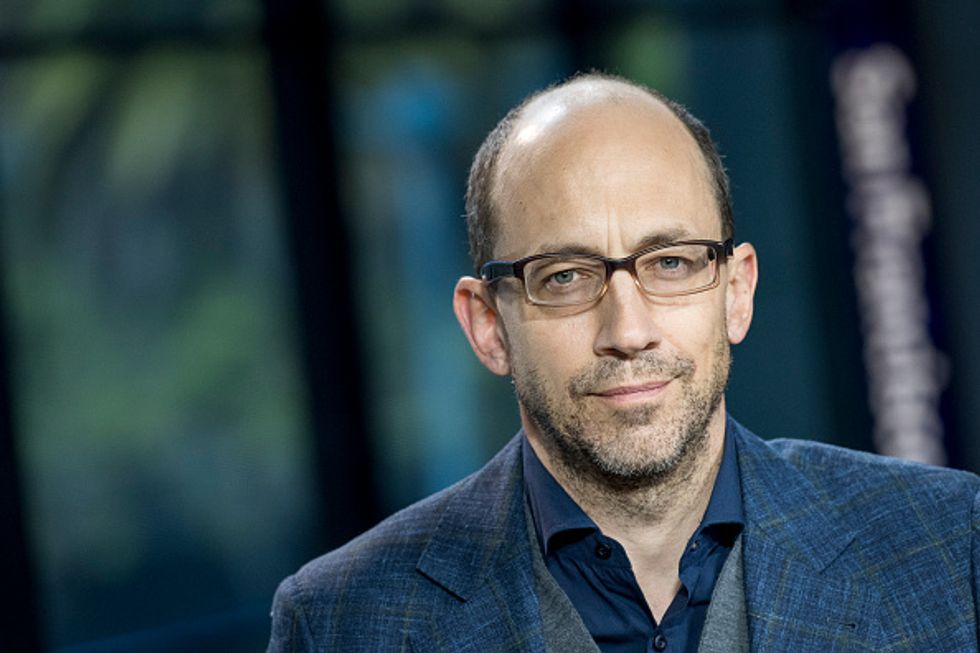 Richard 'Dick' Costolo, chief executive officer of Twitter Inc., listens during a Bloomberg Television interview in San Francisco, California, U.S., on Wednesday, April 29, 2015. Twitter lnc. failed to foresee a slowdown that forced the social-media company to miss analysts' first-quarter revenue estimates and cut its 2015 sales forecast, sending the stock tumbling. (David Paul Morris/Bloomberg via Getty Images)
Twitter Inc. announced the move in a press release Thursday and Costolo also tweeted the news through his own account.
Dick Costolo to step down as CEO, will remain on Board, and Jack Dorsey appointed Interim CEO, effective July 1

— TwitterIR (@TwitterIR) June 11, 2015
Welcome back, @jack !! https://t.co/3papmyUKg0

— dick costolo (@dickc) June 11, 2015
The San Francisco company says co-founder and Chairman Jack Dorsey, 38, will be its interim CEO while it looks for a replacement.
Costolo, 51, will stay on Twitter's board of directors. He has been a director since September 2009 and became CEO in October 2010.