The White House asserted the battle against the Islamic State is not Vietnam-style mission creep, a day after announcing another 450 troops are going to Iraq to train local forces in how to fight the militants.
White House press secretary Josh Earnest further stressed that fewer American troops are in Iraq now than when George W. Bush was president.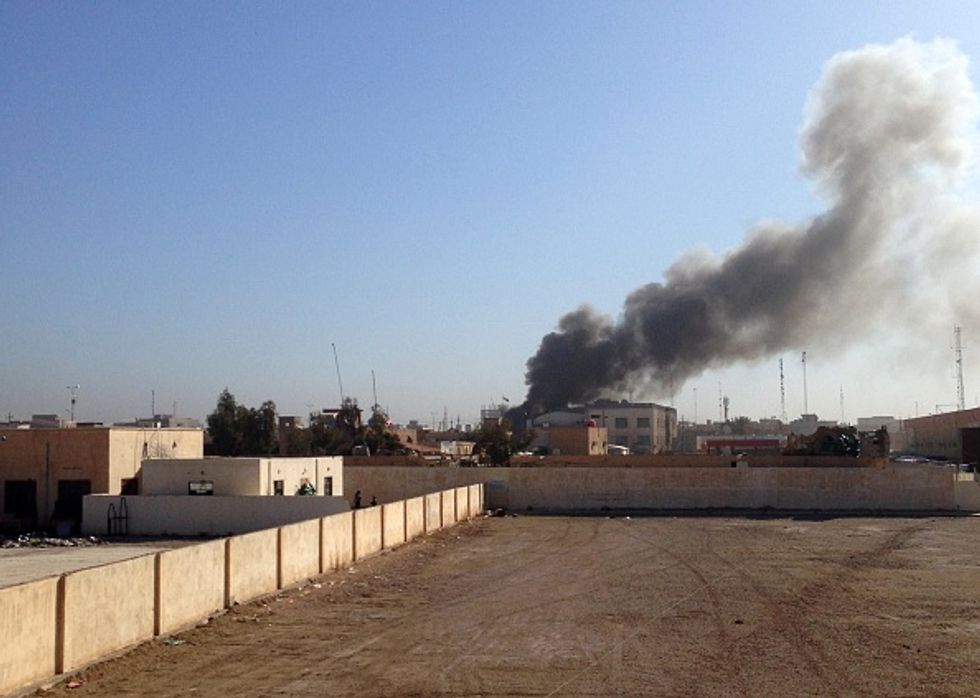 AZHAR SHALLAL/AFP/Getty Images
The Obama administration announced Wednesday that the additional troops were going to Iraq to advise and train Iraqi security forces. On Thursday, Earnest went so far as to say sending even more troops would be a mark of success.
"If a deision were made to open an additional facility to offer training and advice and assistance to trainers fighting under the control of the Iraqi central government, that would be a very clear indication that previous efforts or currently ongoing efforts to do that have been useful," Earnest said. "Rather than being evidence of mission creep, it would be evidence of some progress in the ongoing mission to support the Iraqis as they take the fight to ISIL on the ground in their own country.
Rep. Charlie Rangel (D-N.Y.) brought up Vietnam on Wednesday.
"This is exactly how Vietnam started," Rangel said. "So if you don't think you're putting them in harm's way, then you're not living in the real world."
The decision to expand the number of troops comes after the Islamic State took control of the Iraqi city of Ramadi.
Earnest sought to compare the current situation in Iraq with the situation when President Barack Obama came into office.
"You will recall that when the president took office in 2009, there were about 150,000 U.S. military personnel in Iraq in a combat role," Earnest said. "The current situation, there are 3,500 U.S. military personnel in Iraq not in a combat role. In a variety of roles that includes military advisers, force protection, intelligence officers, those who are staffing joint operations centers, and others."