The CIA released a trove previously classified documents related to the 9/11 terror attacks on Friday afternoon, including a report with a section on Saudi Arabia.
But there wasn't much insight to be gleaned from the Saudi section, titled "Issues Relating to Saudi Arabia," as nearly all of the information was redacted.
Subsections on "implications" and "accountability" were entirely redacted: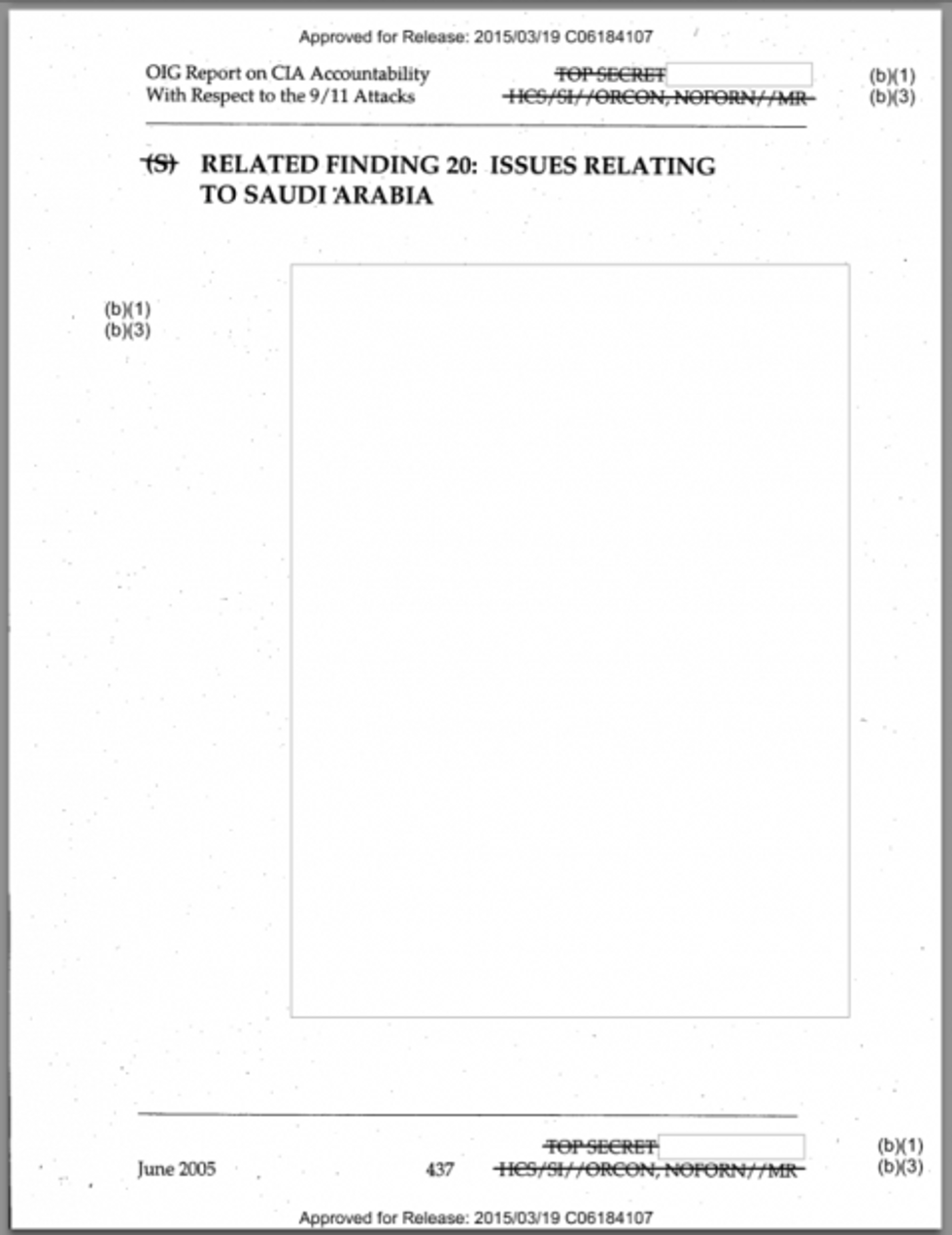 CIA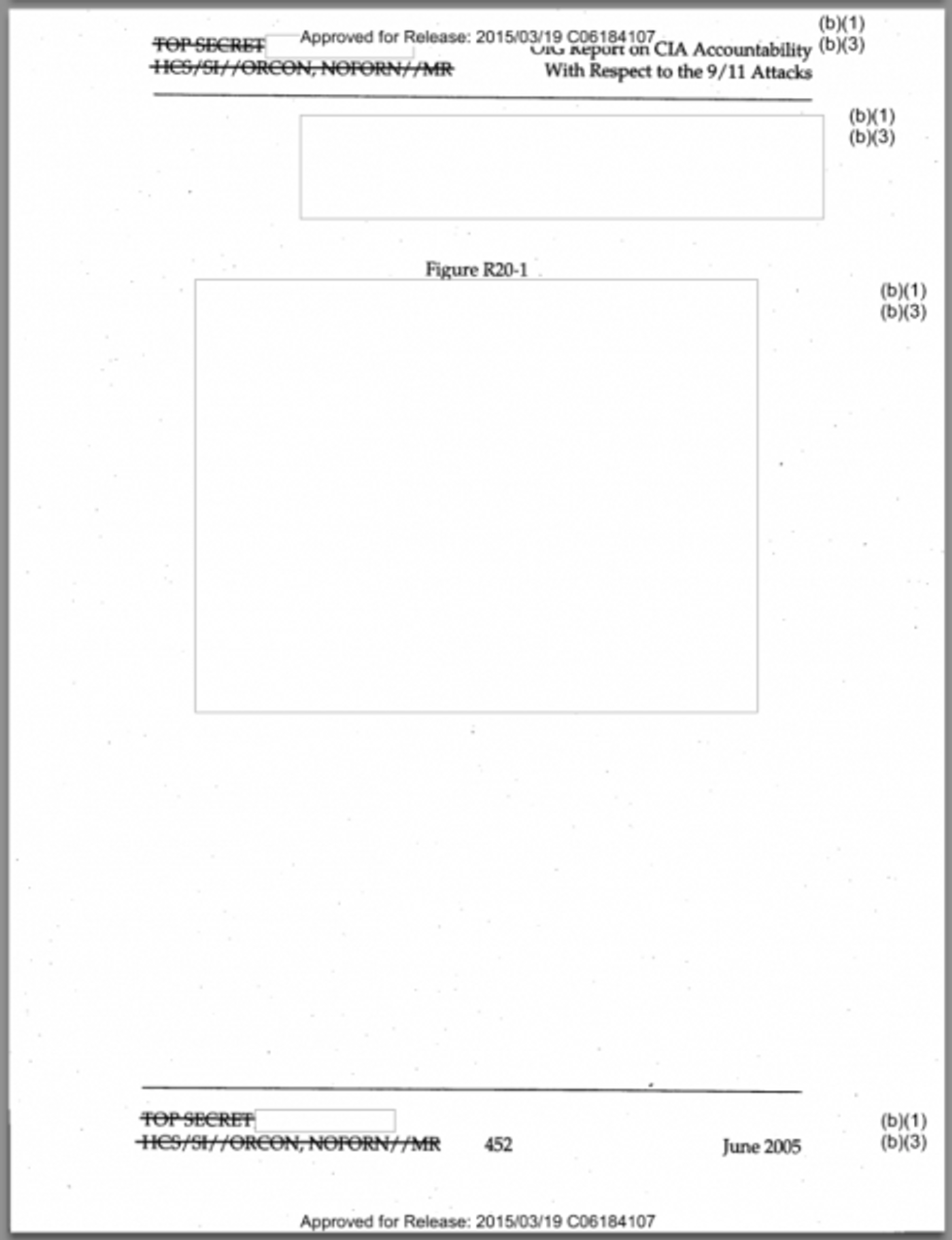 CIA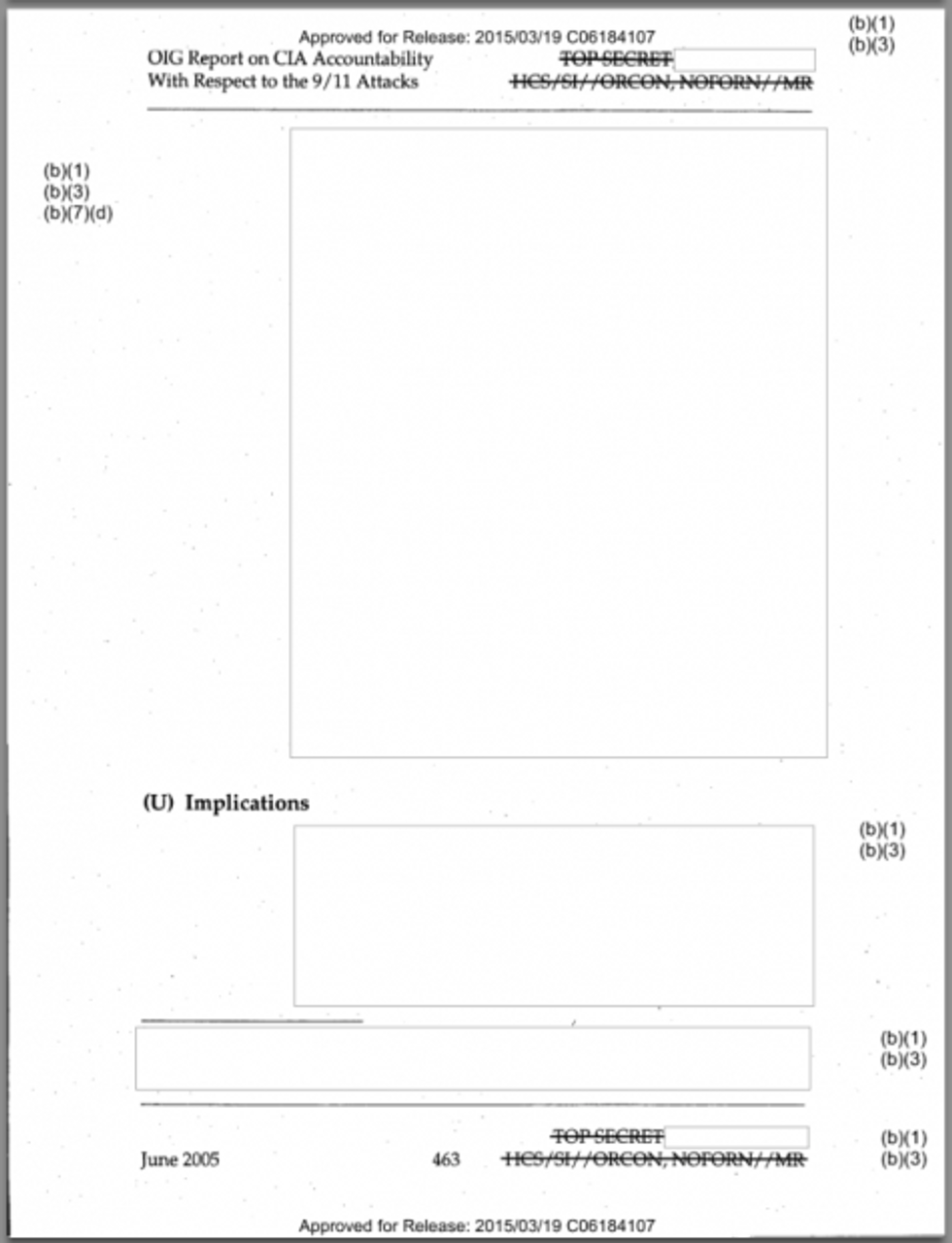 CIA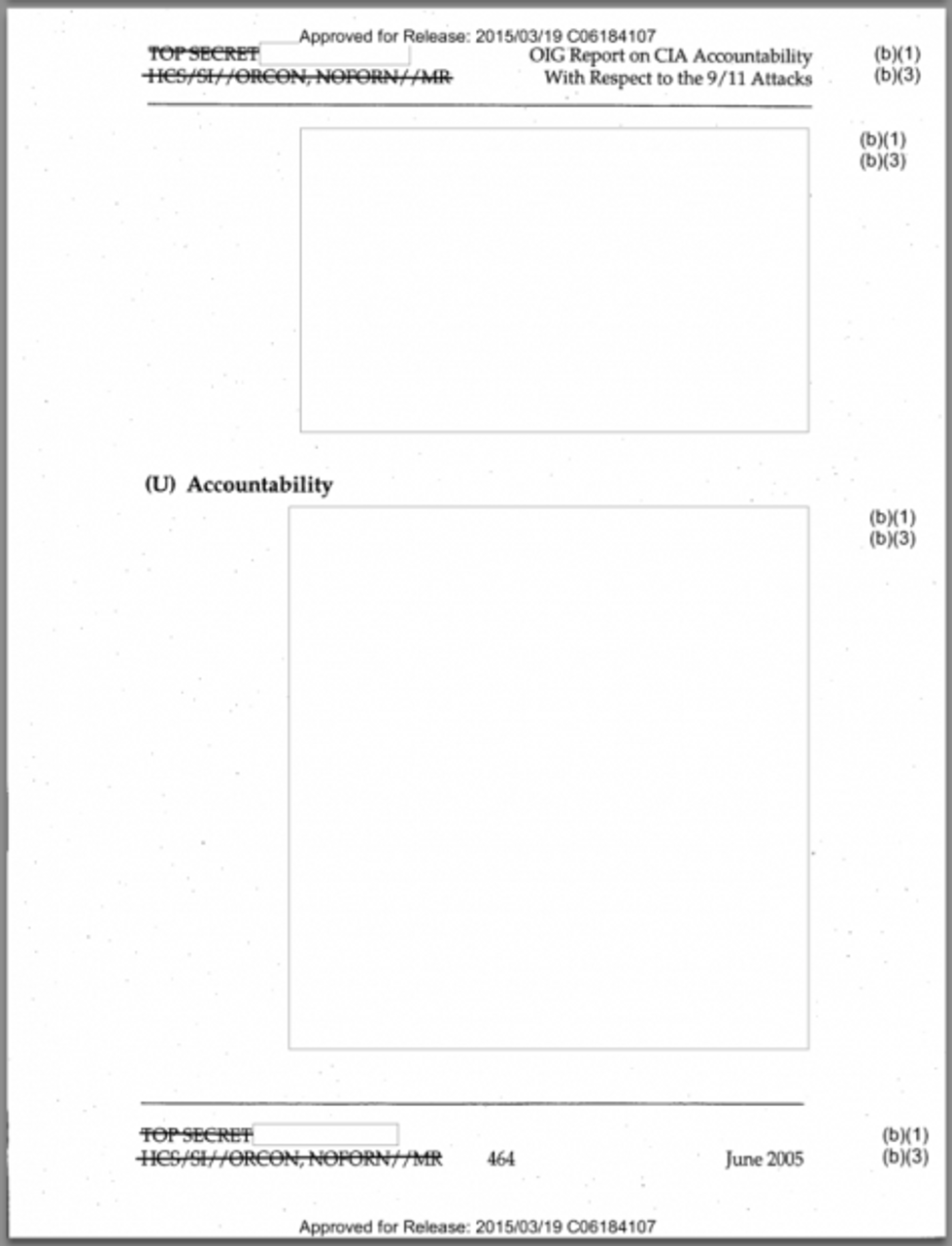 CIA
The government's conclusions about Saudi Arabia and the Sept. 11, 2001, terror attacks were included in a never-before-released 495-page CIA report.
We could include dozens of other redacted pages from the 30-page Saudi section, but you get the point. Here's the only portion that wasn't redacted: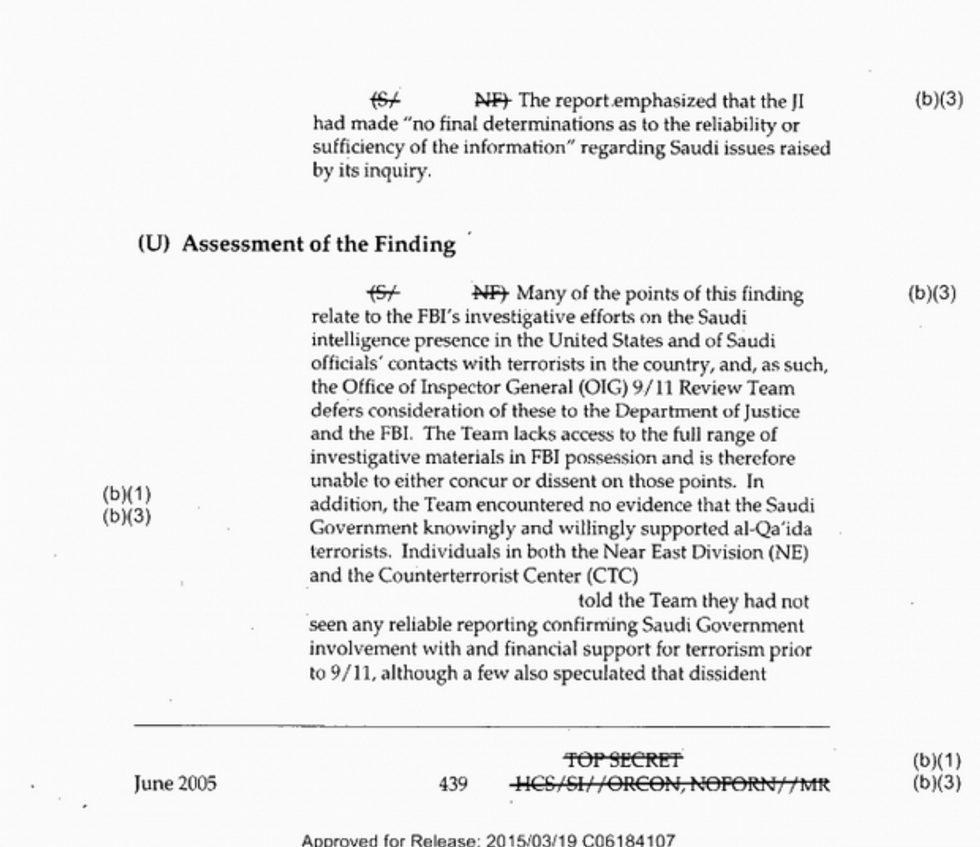 CIA
There are long-standing allegations that high-ranking Saudi officials may have played a role in the 9/11 attacks. Gawker's Adam Weinstein explains:
High-level Saudi involvement in the attacks has long been suggested by many parties in the know; several members of Congress and the 9/11 Commission have urged the release of a still-secret 28-page excerpt of the commission report, believed to detail connections between the House of Saud and the Al Qaeda hijackers. But the U.S.'s special security relationship with the Kingdom of Saudi Arabia, and its reliance on foreign oil, give the federal government incentives to keep that knowledge under wraps.
You can review the newly released CIA documents here.
---