A Detroit woman is alive after a group of men broke into her home in the middle of the night and one of them pointed a gun at her face.
Ms. Dee, as the woman is known, said she woke up around 2 a.m. Tuesday after a man followed by three or four others shattered the glass of her bedroom window at her home in Detroit and pointed a gun at her, WDIV-TV reported.
Little did the intruders know that Ms. Dee was armed and ready to take them on.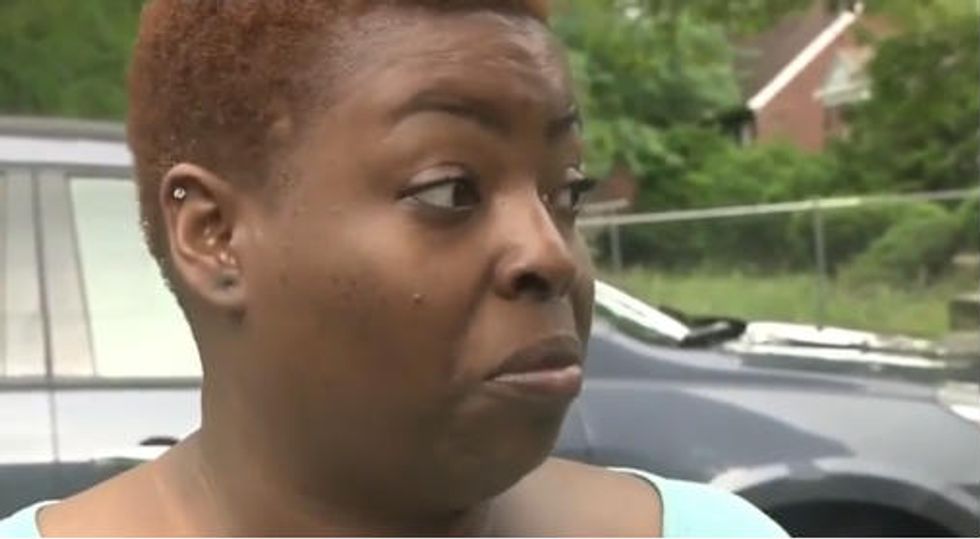 Image source: WDIV-TV
"I was able to get to my gun. They didn't know I had it. By that time, it was just gunfire," Ms. Dee told WDIV.
Ms. Dee said she got the gun to protect herself after her home was broken into three years ago. No one was home the first time, but Ms. Dee, who is a cancer survivor, was ready in case it happened again.
She suffered a gunshot wound in her foot during the altercation. At least one of the men who broke into the home is also believed to have been shot.
"I don't care who's doing it. I'm not calling out no races. I'm not calling out no ages or nothing like that. If you break into our home, we're going to kill you," Ms. Dee's brother, Corey, told WDIV-TV.
Detroit Police Chief James Craig said that residents don't have to dial 911 first if they are faced with an "immediate threat." In a case like that, Craig said it becomes an issue of "the threat is here, and now I have to respond to the threat."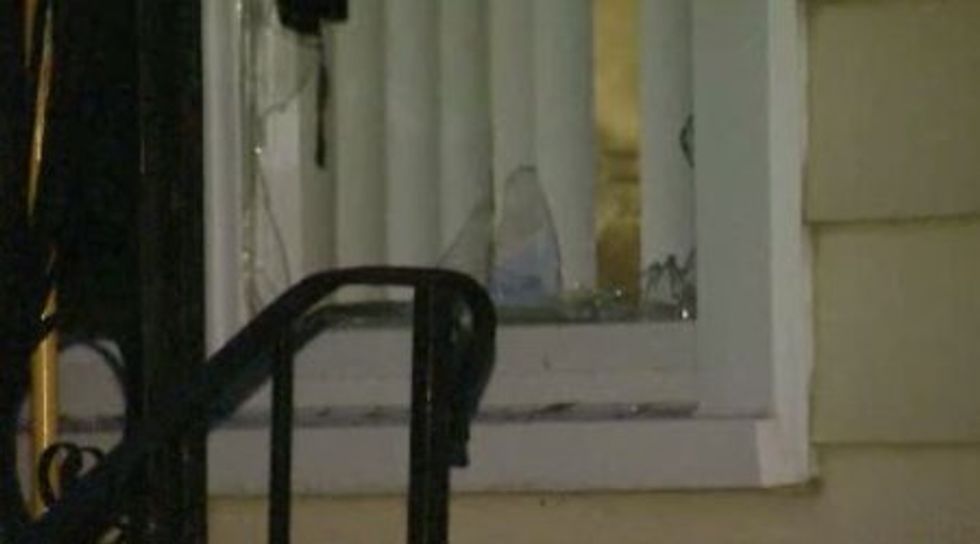 Image source: WDIV-TV
But while Ms. Dee is thankful to have survived, she doesn't understand why intruders targeted her house: "We are regular people. We work every day. Me and my fiancé, we work every day. We don't do drugs. We don't do none of that."
Ms. Dee joked that while she was at the doctor's office she told the nurse she thinks she's a cat, given how she's now survived cancer and her house being broken into twice.
"I keep just going through stuff and God keeps pulling me through it," she said.
video platformvideo managementvideo solutionsvideo player
The Detroit Police Department did not immediately respond when asked by TheBlaze if any arrests have been made in connection with Tuesday's burglary.
(H/T: WDIV-TV)
–
Follow Jon Street (@JonStreet) on Twitter