A boy's best friend had something to say from "doggie heaven."
When 3-year-old Luke Westbrook's beagle, Moe, died in April, he started writing occasional letters to his  lost pooch.
"Moe Westbrook, Doggie Heaven, Cloud 1," Luke addressed his correspondence.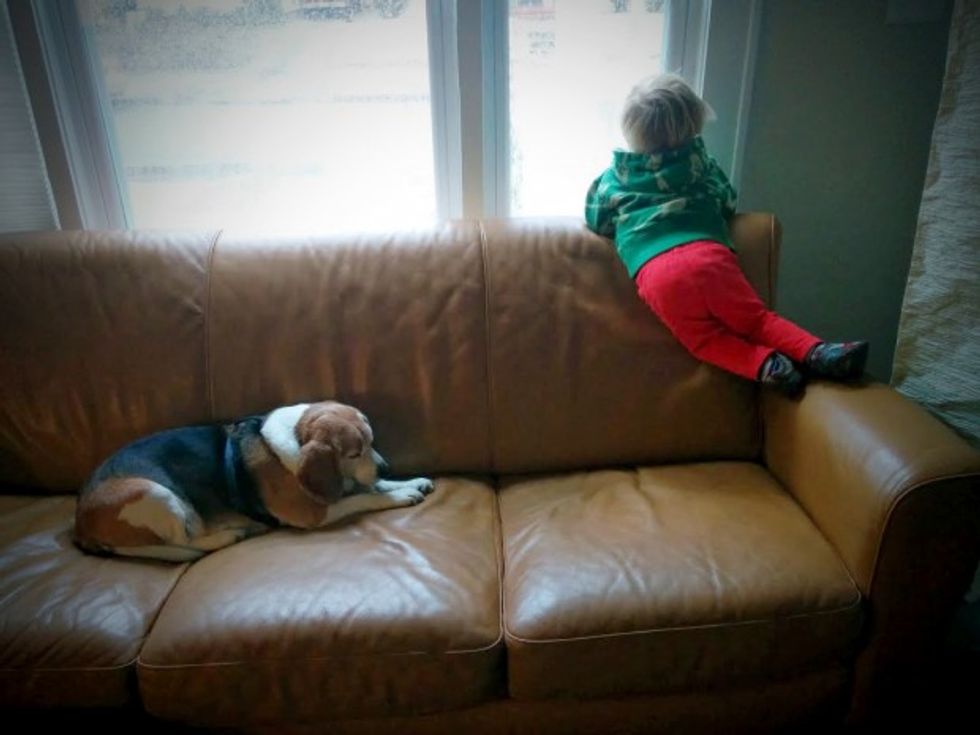 Image source: Distinctionhr.com
Luke's mom, Mary Architzel Westbrook, played along for the most part and took her son's letters to their mailbox. But after he went to bed, she would go and remove them, she wrote in Distinction magazine.
Except one night about two weeks ago, when she forgot to take the letters out.
She figured a postal worker would just toss them into the trash. Instead, someone decided to let Luke know that the dog he missed so much was doing just fine.
On Wednesday morning, a letter turned up in the Westbrook's mailbox. "From Moe," the return address read.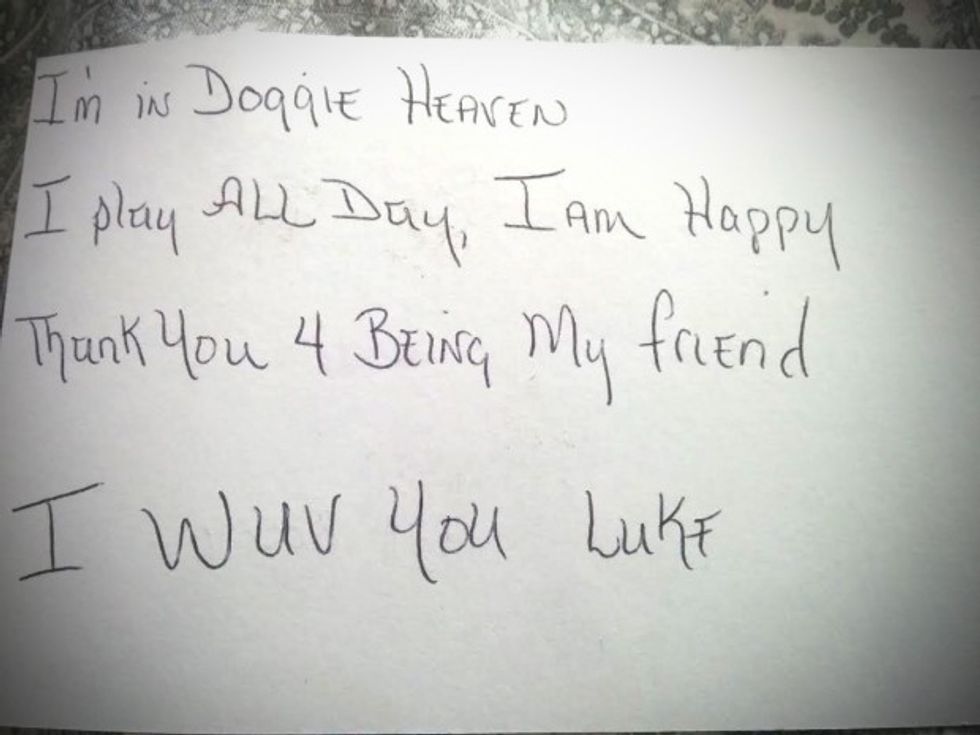 Image source: Distinctionhr.com
"Im in doggie heaven," the letter said. "I play all day. I am happy. Thank you 4 being my friend. I wuv you Luke."
"The kindness of this stranger gutted me," Westbrook wrote in the Distinction article. "Receiving the note reminded me of the goodness of people and just how big a small gesture can really be."
Westbrook said that life definitely got a lot more complicated and more smelly when Moe came into her life 13 years ago. But it also got "wonderful."
"I still miss him every day," Westbrook wrote.
Her son Luke misses him too, but at least now he knows his best friend is in a good place.
"Here's to Moe, in doggie heaven, and thoughtful postal workers everywhere," Westbrook concluded.
(H/T: Mashable)
–
Follow Jon Street (@JonStreet) on Twitter