It's not exactly the "Ice Bucket Challenge." And we sincerely doubt the idea of putting a nest of red ants in your underpants and making a video of the experience is going to catch fire.
However, it did happen at least once -- reportedly in Rayong, Thailand.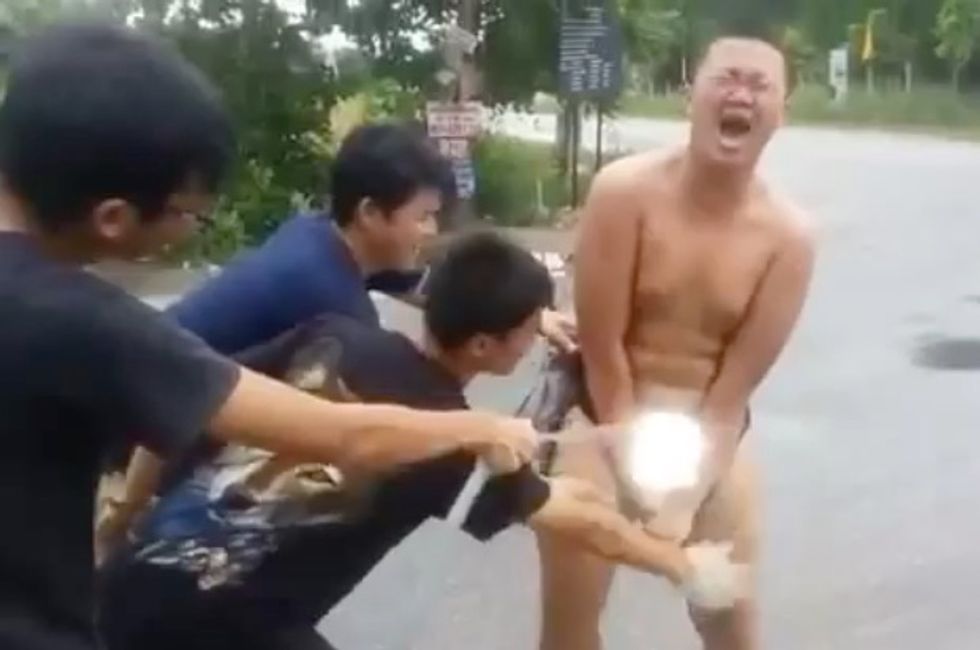 Image source: YouTube
After stripping off all his clothing except his underpants, a teenager -- with "help" from his friends -- had a nest of red ants placed in the front of his underwear.
It did not go well. In less than 10 seconds, the young man began screaming in pain.
His friends responded with a hose, attempting to wash off the biting insects.
Watch it all unfold in under one minute.
For the record, these red ants a well-known food source in this part of the world.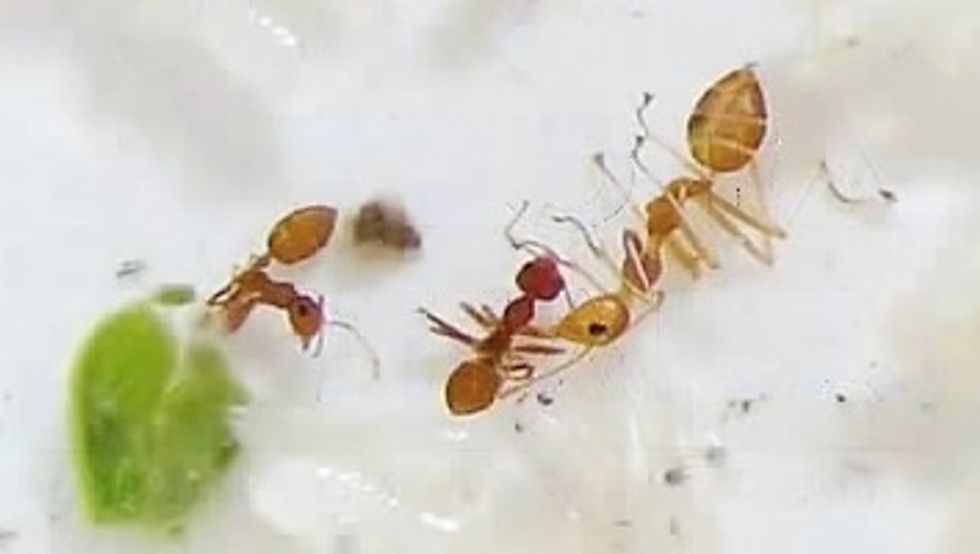 Image source: YouTube
The ant eggs are routinely harvested and used in the making of "ant egg soup."
__
Follow Mike Opelka (@Stuntbrain) on Twitter.