Best-selling author Brad Meltzer might write some thrilling novels, but what he says he learned about President Ronald Reagan from the Secret Service on a visit to its headquarters is apparently no work of fiction.
Calling it the late president's "biggest secret," Meltzer revealed that Reagan was, at times, reportedly packing heat — a .38 handgun to be exact.
In a post for the New York Daily News, Meltzer wrote that he was touring the headquarters of the agency devoted to protecting the nation's top leaders for his latest novel "The President's Shadow," which hits shelves this week. There he saw a replica of the rifle Lee Harvey Oswald used to shoot President John F. Kennedy, the pistol fired at President Gerald R. Ford and the limo door that was on the vehicle Reagan was walking toward in 1981 when John Hinckley Jr., attempted to assassinate him.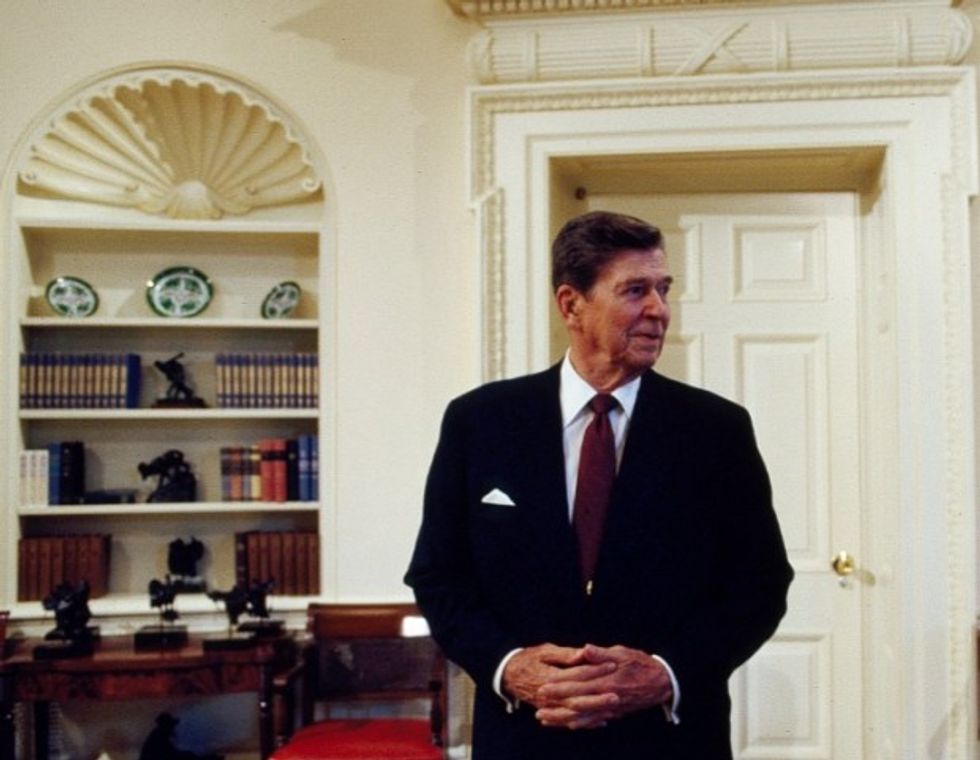 Secret Service agents have told author Brad Meltzer that former President Ronald Reagan carried a handgun. Other accounts from former agents have said this as well. (Image source: Library of Congress)
"It was an eerie keepsake for sure," Meltzer wrote. "But not nearly as eerie as the next detail they told me. We were talking about Reagan and that day he was shot. Then one of the agents offered this secret: When Reagan was president, he carried his own gun. I couldn't believe it."
And yet.
"Whatever you think of Reagan, you have to admit, he had a black belt in badassery," Meltzer continued.
According to On The Issues, a website devoted to providing "nonpartisan information" to voters," the book "In the President's Secret Service" by Ron Kessler had a former agent recall seeing Reagan wearing a pistol at his ranch in California. He apparently told the agent at the time it was "just in case you guys can't do the job, I can help out." This book also revealed that Reagan told an agent he carried a gun in his briefcase on his first trip to the Soviet Union in 1988. 
This revelation though got Meltzer thinking about what other presidents were carrying. Read more about what he found out in his full post in the New York Daily News.
(H/T: Daily Mail)
—
Front page image via Library of Congress.