A former paramedic in Florida was arrested, charged and fired from his post for allegedly flipping a patient from a gurney onto a hospital floor. Later this month, he'll appear before a judge for sentencing, but first, the state attorney released the footage.
Video of the incident taken on Feb. 25 allegedly shows Brevard County paramedic Kenneth Hallenbeck turning a 48-year-old hospice patient off the gurney onto the emergency room floor at Wuesthoff Medical Center-Rockledge. Why? 
"The best evidence is when he refused to get off the backboard repeatedly. It sounded like the paramedic flipped the backboard to remove him," Rockledge Police Department Lt. Donna Seyferth told WFTV-TV after the incident in February.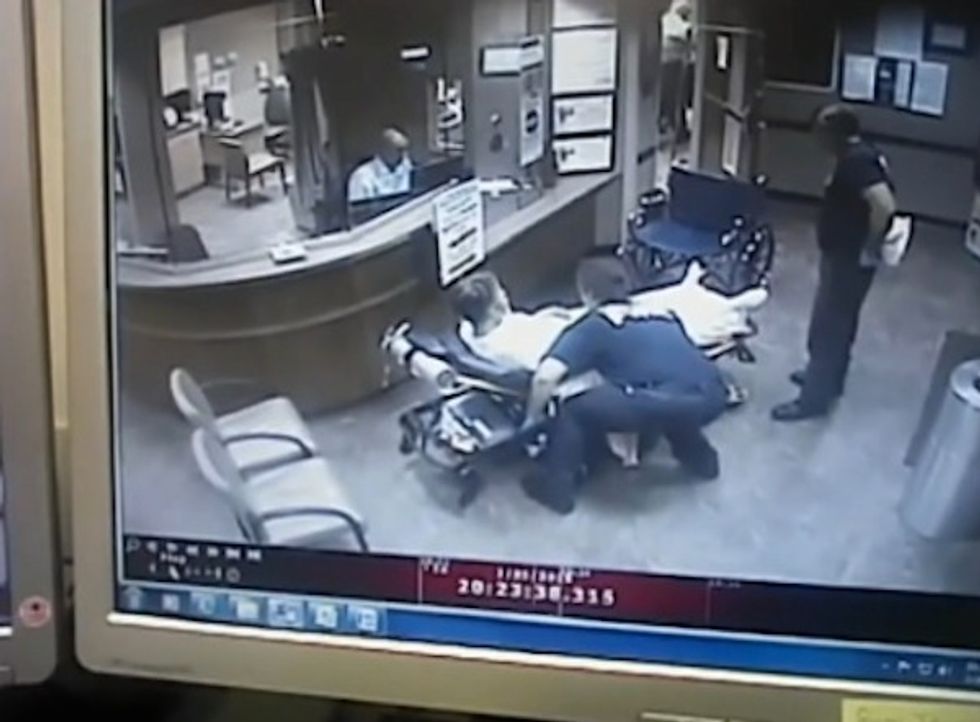 Image source: WFTV-TV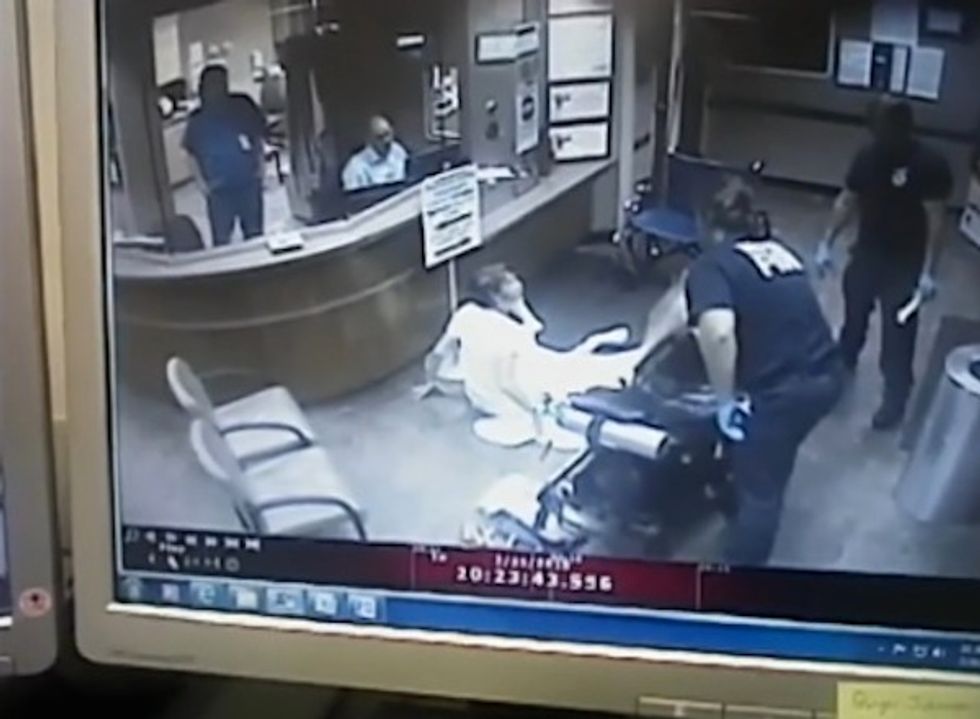 Image source: WFTV-TV
The news station reported that the whole incident started when there were no beds available in the emergency room. Hallenbeck, allegedly wanted the patient to sit in a certain area, but Slater felt he couldn't sit or stand and thus remained on the gurney.
Watch the footage (Note: the incident happens around 3:20 in the video):
Hallenbeck was suspended and then fired from the position he held for 11 years in March. According to My News 13, Brevard County Public Information Officer Don Walker said at the time that based on this offense and one other, officials decided to terminate Hallenbeck's employment.
The state attorney originally charged the ex-paramedic with a felony but last week downgraded the charge to a misdemeanor.
"Based on the victim's medical condition, which is confidential, it is unclear if he meets the criteria of a 'disabled adult' necessary to support a felony charge," Assistant State Attorney Gary Beatty said, according to Florida Today. "Because of this uncertainty, litigation of this matter would likely have prolonged disposition of the case beyond the victim's life expectancy and subjected him to stress that could have aggravated his condition."
Beatty went on to say that if convicted of a misdemeanor, Hallenbeck would surrender his license and would not be able to work as a paramedic again.
Florida Today noted that the video release came after numerous public records requests to the state attorney's office.
(H/T: Daily Mail)